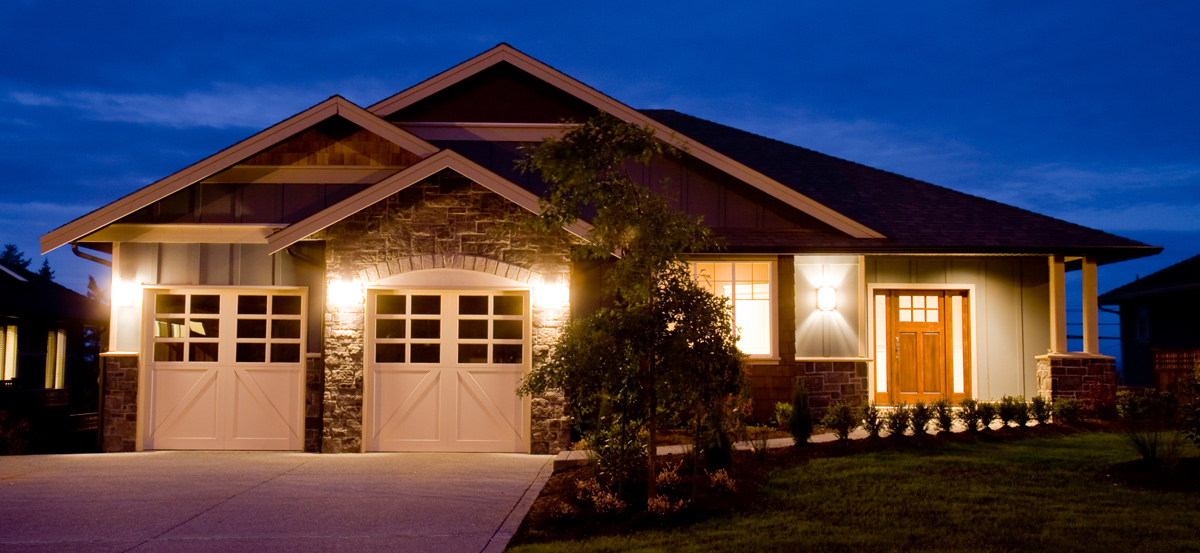 Well-placed outdoor security lighting is one of the first lines of defense in helping to protect your family and property
A high-quality floodlight with a motion sensor or dusk-to-dawn operation can help to discourage intruders and keep you and your loved ones safe. All security lighting is installed by a licensed independent professional contractor that will assist you in choosing the best system for your home.
Styles for everyone – Security lighting ranges from classic to contemporary
Energy efficient – Utilizes efficient LED technology saving up to 80% on energy cost and lasting up to 25 times longer than incandescent
Dusk-to-dawn - Photocell turns light on and off automatically, preventing daytime activation
Motion-activated sensor- Optimal security light utilization
Adjustable - Direct light where you need it
What you get – Free security lighting estimate. Professional guidance on choosing the best lighting for the space you are wanting to illuminate.
Three easy ways to pay
On your electric bill - Take advantage of convenient monthly payment plans for up to 36-months and no money down, with approved credit and contingent upon our ability to add the program charge to your monthly electric utility bill.*
In full - with check or credit card
Credit card - with monthly installments on your credit card
For more information or to request a quote, simply call us at 1-800-505-7283, Monday – Friday (ONLY) from 8:00 a.m. to 6:00 p.m., closed Saturday and Sunday.


---
*Not available in Ohio and New Jersey.