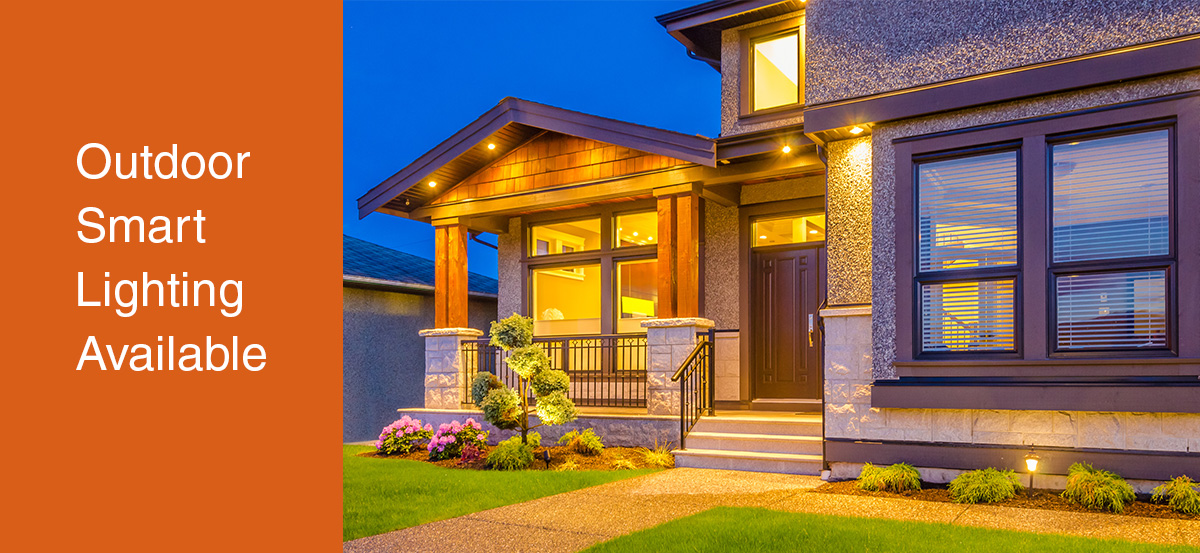 Help make your home shine with professionally designed and installed outdoor landscape lighting

Our unique landscape lighting packages not only enhance the warmth and beauty of your property but they can also potentially increase its value. Extend your outdoor recreation time and feel comfort knowing that your space is adequately lit. Don't just light your home, make it shine.
Stylish lighting – Flexible designs to enhance your home and property
Expertly designed – Professional design tailored to your home's unique features.
High-quality – UL-listed low-voltage outdoor lighting fixtures provide years of energy-efficient performance
Programmable timer – Automatically turns your low-voltage lighting system on/off
Smart Lighting now available! Ask us about our outdoor smart lighting packages
What you get – Free landscape lighting design visit with an independent professional lighting contractor. The contractor will present a free home demonstration of the lighting layout best suited for your property.
Three easy ways to pay
On your electric bill - Take advantage of convenient monthly payment plans for up to 36-months and no money down, with approved credit and contingent upon our ability to add the program charge to your monthly electric utility bill.*
In full - with check or credit card
Credit card - with monthly installments on your credit card
For more information or to request a quote, simply call us at 1-800-505-7283, Monday – Friday (ONLY) from 8:00 a.m. to 6:00 p.m., closed Saturday and Sunday.


---
*Not available in Ohio and New Jersey.