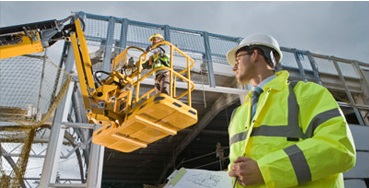 ---
Rules, Guidelines and Restrictions
FirstEnergy takes the maintenance of its transmission rights-of-way for high-voltage lines seriously. There are numerous restrictions necessary to keep builders and contractors safe and to keep FirstEnergy systems reliable. For these restrictions, please click the links below or visit the Safety section of this site.
Online Form for New Construction or Service Upgrade

If you are establishing new electric service because of construction, upgrading your existing service, or need temporary service complete and submit the Establish or Upgrade Service form.

Removal of Electric Facilities

Requests for removal of electric facilities, including meters, wires, lines, etc., can be made through our Contact Us form. The request must be made in writing by authorized personnel (owner, POA, City - provides ownership paperwork).
When submitting the form, select "Customer Service" under topic and include the following information:
Service Address
Requestor's Name
Contact Phone
Equipment to be Removed
Search Online for Electric Inspection Permits

Use our online electric inspection permit search tool to check the status of your electrical permit. For a list of electrical inspectors, please contact your municipal or county authority.

Customer Guides for Electric Service

Manuals to assist customers and their architects, engineers and contractors plan for and obtaining prompt electric service are available by operating company below:
JCP&L Recommendations for New Construction or Rebuilding
To accommodate rebuilding efforts and provide guidance in those areas where customers may have to raise their homes up in compliance with the new FEMA standards, JCP&L wants to make customers aware of potential clearance and access issues that should be discussed in advance of rebuilding. Please click here to view these guidelines prior to new construction or rebuilding.
JCP&L Guidance on Electrical Meter Placement in a Designated Flood Zone
The New Jersey Board of Public Utilities (BPU), Department of Community Affairs (DCA), Jersey Central Power and Light Company (JCP&L), Public Service Gas and Electric Company (PSEG) and Atlantic City Electric Company (ACE) have been working together to provide guidance to homeowners whose residences are in a designated flood zone requiring that all electrical systems be installed above the base flood elevation (BFE).
View the requirements for electrical meter placement in a designated flood zone.
JCP&L Guidelines for Meter Connections
To safely maintain its facilities, provide reliable service and help obtain accurate meter readings, JCP&L asks that customers provide easy and unobstructed access to its electric meters. Please click here to review meter connection guidelines for customers who are rebuilding or elevating homes located in coastal areas identified as FEMA flood zones.
Discontinue Electric Service

To turn off electric service to your service address, please submit your request online.
Last Modified: September 8, 2015