Here are some steps to guide you through a power outage. First, find out if your neighbors are also without power.
If Only Your Power is Out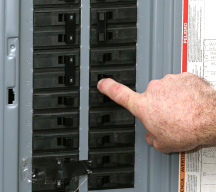 Check Your Circuit Breakers or Fuses
How to Check Your Breakers or Fuses

If no breaker is tripped or fuse is blown, the problem may be isolated to your individual service. Please let us know by reporting your outage.
If Your Neighbor's Power is Out, Too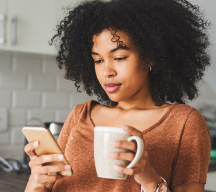 Report Your Outage
Our system works best when it receives plenty of information to analyze. Please report your outage even if a neighbor has already reported their power is out. The more information we have, the better.
How to Report a Power Outage and Stay Informed

We may not know you are without power. Customers should always let us know if they are experiencing an outage, even if a neighbor has already reported it.

Online (Optimized for smart-phone view)

Text Messaging

To report an outage: Text OUT to 544487 (LIGHTS).
If you're not enrolled in text messaging, text REG to 544487 to get started.
To receive the latest update for your reported outage: Text STAT to 544487.

Telephone

To report an outage call 1-888-LIGHTSS (1-888-544-4877).

How to Safely Manage Through a Power Outage

Power Outage Tips

If you're using a backup generator for emergency power, follow the manufacturer's instructions and use it safely.
Keep refrigerator and freezer doors closed. These appliances are well insulated, so food will keep for several hours if doors are closed as much as possible.
Use a flashlight or battery-powered lantern for light. Use care when burning candles; open flames are a dangerous fire hazard.
To safeguard your equipment and appliances – and to ease the initial load when power is restored – turn off or unplug televisions, VCRs, DVD players, stereos, computers and appliances that use electric motors, such as refrigerators, freezers or air conditioners, until power is restored. Leave an incandescent light on so you know when the power comes back on.

Cold Weather Outages

Keep warm safely. Put on extra clothes or wrap up in blankets.
DO NOT use gas stoves, charcoal grills or other open-flame heat sources for warmth. Deadly carbon monoxide gas - which is odorless and invisible - may build up in your home without you realizing it. 

Thunderstorm Outages

Do not take a shower or bath during a thunderstorm. Current from a lightning strike can travel through water pipes.
Avoid talking on a hard-wired telephone. Telephone lines can conduct electricity, too. 

Heat Wave Outages

Drink plenty of water.
Check on seniors or those living alone who may have difficulty in hot conditions; make sure they also drink plenty of water and stay as cool as possible.