Additional Rebates and Resources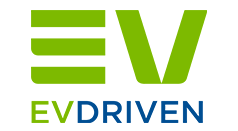 Electric Vehicle Rebates and Incentives
Nissan Leaf® incentives:
As a Potomac Edison customer, you can stack additional rebates offered by the Maryland Energy Administration on top of your EV Driven rebate.
For more info on local, state and federal incentives that may be available to you, visit www.marylandev.org/incentives.*
Educational Resources
Maryland EV 101 Marylandev.org*



U.S. Department of Energy (DOE)


Alternative Fuels Data Center on Electricity*
Electric Drive Cost Calculator*
DOE source for fuel economy information*
Emissions from Hybrid and Plug-In Electric Vehicles* by State
eGallon: Compare the costs of driving with electricity*
Electric Power Research Institute (EPRI)

Consumer Guide to Electric Vehicles*
A U.S. Consumer's Guide to Electric Vehicle Charging*
Consumer Guide to Commercial And Industrial On-Road Electric Vehicles*
Electric Drive Transportation Association (EDTA) Consumer Site
ENERGY STAR®
Certified electric vehicle supply equipment (EVSE)*

---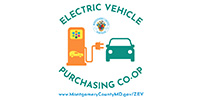 Initiated by MCDOT and DEP, the Montgomery County EV Purchasing Cooperative Pilot (EVPC) is designed to support residents and local businesses in their journey towards owning, leasing or driving new or pre-owned electric vehicles (EVs).
This online education and resource hub -- together with an ever-expanding network of community partners, participating organizations, and dealers -- will answer consumer questions, support unique local benefits for EV drivers, and make EV ownership attractive, convenient, and cost-effective.
---
*By clicking these links you are leaving the FirstEnergy website, and entering a website maintained by a third party. That party is entirely responsible for the content of its website.