Frequently Asked Questions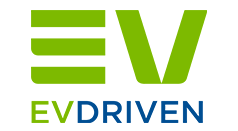 EV Driven Residential Rebate
What is the amount of the Residential Rebate?

Potomac Edison residential customers can get a $300 rebate for the purchase and installation of a qualified smart Level 2 EV charging station.

What is the EV-only time-of-use rate?

Potomac Edison is preparing to launch a new rate specifically for electric vehicle charging during off-peak hours. Expected to launch in 2023, this new rate will allow customers to save money by charging their EVs overnight and on weekends and will also reduce demand on the electric grid. To be notified when the new EV-only time-of-use rate is available, click here.
To learn more about the Residential Rebate and Off-Peak Rewards, including eligibility requirements, additional FAQ, and how to participate, click here.
---
EV Driven Multifamily Rebate
What is the amount of the Multifamily Rebate?

Multifamily property owners served by Potomac Edison in Maryland can get a rebate for 50% of the cost to purchase/lease and install qualified Level 2 and DC Fast Charging stations for use at their property, up to $20,000.
*By clicking these links you are leaving the FirstEnergy website, and entering a website maintained by a third party. That party is entirely responsible for the content of its website.