Commerical Program
Driven to make EV charger installations more affordable.
JCP&L is making charger installations more affordable for businesses and multi-unit apartment buildings throughout our service area. Right now, you can receive up to $11,100 in Utility Make-Ready Work incentives on a qualified two-port charging station, and up to $6,700 per port in Customer Make-Ready Work incentives for up to 10 charging ports. Additional incentives are available for commercial businesses that install DC fast-charging ports. Get up to $50,500 for Utility Make-Ready Work and up to $25,000 per port for Customer Make-Ready Work for up to 10 charging ports.

Learn more about the benefits of EV charging at your location below.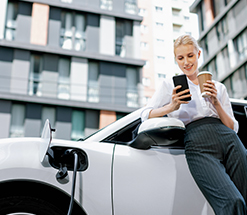 WORKPLACE
Attract and retain employees.
By installing EV charging at your workplace, you'll be helping your employees extend their all-electric miles and green their commute. Offering this perk can also attract EV-driving job seekers.
ENROLL NOW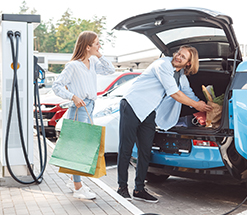 RETAIL
Attract new business.
Installing EV charging at your establishment puts you on the map of every EV driver, opening the door to hundreds of potential new customers.
ENROLL NOW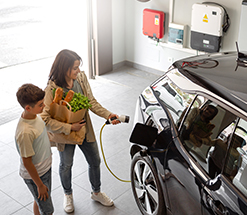 MULTI-UNIT
Attract sustainably minded tenants.
EV charging can help attract tenants who value sustainability. We also offer enhanced installation incentives for multifamily properties in overburdened communities.
ENROLL NOW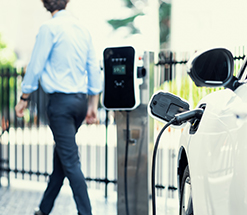 MUNICIPALITY
Attract EV drivers to your town or village.
Installing EV charging in your streets, parking areas, parks and municipal buildings demonstrates that you care about sustainability, convenience and emission reduction.
ENROLL NOW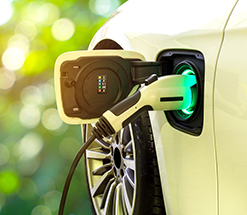 FAST CHARGING
Show you care about convenience by installing fast charging.
Installing DC charging at your commercial building is a great perk for time-strapped visitors, business partners and fleet drivers. Get up $50,500 for Utility Make-Ready Work and up to $25,000 per port for Customer Make-Ready Work for up to 10 charging ports.
ENROLL NOW
Get started.
To accelerate your EV charging journey, follow the five simple steps below:


STEP 1: Information & Application 
Review program information and find an approved contractor.

STEP 2: Design 
Work with your approved contractor and JCP&L on EV charging selection and site design.

STEP 3: Approval
Contractor submits the funding application, and JCP&L reviews eligibility and site information, assessing costs and feasibility.

STEP 4: Construction
JCP&L and your approved contractor build your EV charging infrastructure for the designated parking area.

STEP 5: Payment
Once your EV charging is installed and activated, JCP&L receives documentation and provides payment.

*By clicking these links you are leaving the FirstEnergy website, and entering a website maintained by a third party. That party is entirely responsible for the content of its website.