---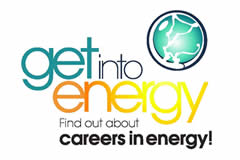 Students can learn about utility industry careers, and how to prepare themselves for the work by clicking a link below that will take them to a website created by the Center for Energy Workforce Development (CEWD). This non-profit organization is dedicated to decreasing the amount of time it takes to create effective educational programs.
Get Into Energy (www.getintoenergy.com*) provides information on technical positions such as lineworker, technician and power plant operator, and includes video interviews with workers.
*By clicking this link you are leaving the FirstEnergy website and entering a website maintained by a third party. That party is entirely responsible for the content of their website.