FirstEnergy offers a variety of opportunities for students who are currently enrolled in college, approaching graduation or looking to begin their technical education. These programs offer you the experience and skills you desire, and allow us to develop and hire the next generation of our workforce.
Co-op/Intern Program
We offer a comprehensive Co-op/Intern Program intended to provide you with hands-on, project-based work experiences that will help develop your professional skills. Learn more
Technical School Alliances
Through strategic relationships with select community colleges and universities across our service territory, we offer opportunities combining a two-year classroom education with hands-on training to prepare you for a career as a line, substation, power plant or nuclear worker. Learn more
Check out our college recruiting events to see when our recruiting representatives will be visiting a campus near you. Students who are nearing graduation may want to consider searching our online listing of available full-time positions.
---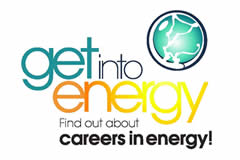 Students can learn about utility industry careers, and how to prepare themselves for the work by clicking a link below that will take them to a website created by the Center for Energy Workforce Development (CEWD). This non-profit organization is dedicated to decreasing the amount of time it takes to create effective educational programs.
Get Into Energy (www.getintoenergy.com*) provides information on technical positions such as lineworker, technician and power plant operator, and includes video interviews with workers.
*By clicking this link you are leaving the FirstEnergy website and entering a website maintained by a third party. That party is entirely responsible for the content of their website.