Why Work at FirstEnergy?

FirstEnergy proudly employs more than 950 past and present servicemembers of the US armed forces. We have been recognized by G.I. Jobs magazine as one of the Top 100 military-friendly employers and eared a silver ranking from Military Friendly as an Employer and Top 10 Supplier Diversity Program.
We believe the experiences and skills obtained through military service align future candidates with FirstEnergy's Core Values and Behaviors. We seek highly skilled candidates that value safety, teamwork and solve problems with input from diverse ideas. The courage and integrity demonstrated in military duty correlates with the behaviors we seek in our employees.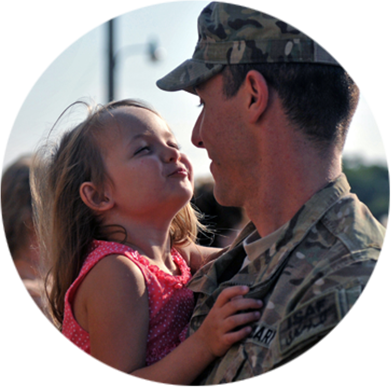 FirstEnergy offers a competitive and full range of benefits including medical, prescription drug, dental and vision coverage. Employees also can enroll in the company's 401(K) retirement savings plan. Additionally, military employees that continue to serve are entitled to other active-duty benefits. To learn more, click here.
FirstEnergy and the Veteran Communities
FirstEnergy fosters a diverse and inclusive work environment. We support and encourage employees to participate in and around their communities. FirstEnergy employees have established a Veterans and Allies Employee Business Resource with several chapters through its footprint that is committed to positively influencing veterans in and outside of FirstEnergy.
Below are some of the key accomplishments the Veterans and Allies EBRG achieved:
Since inception, raised over $100,000 for organizations who support active military and veterans.
Organized donation events collecting items to send to active military overseas and to Veterans at the local Veterans' hospital.
Members have volunteered with many organizations that either directly or indirectly impact veterans.

Flag and wreath laying at local and national cemeteries.
Many food distribution events for veterans and their families.
Cleaning of and spreading mulch in garden beds at a women's and children's crisis facility.
Preparation of goods for homeless organizations.
---
---
To learn how to prepare for exciting careers in the field of energy, visit the Troops to Energy Jobs website.*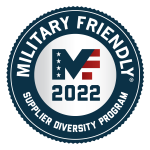 We are proud to be named a Military Friendly Employer.*
---
*By clicking these links you are leaving the FirstEnergy website, and entering a website maintained by a third party. That party is entirely responsible for the content of its website.