JCP&L Nearing Completion of Electric Service Reliability Project in Toms River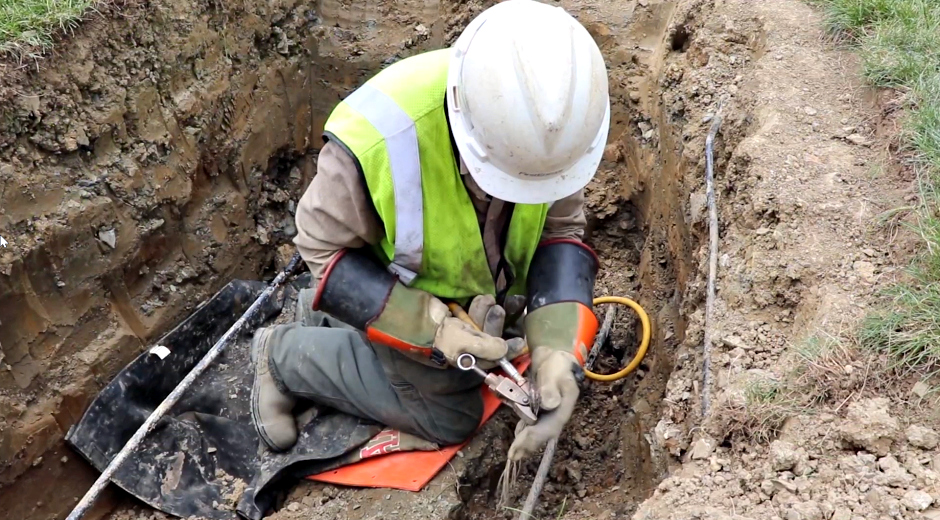 Replacement of underground cable expected to benefit about 2,500 customers
MORRISTOWN, N.J., Aug. 16, 2023 -- FirstEnergy Corp. (NYSE: FE) subsidiary Jersey Central Power & Light (JCP&L) is nearing completion of a cable replacement project to enhance electric service reliability for customers in Toms River, Ocean County. The work, which began earlier this year, is expected to be completed by early fall.
The $470,000 project involves the replacement of 4,200 feet of underground cable, similar to the wires that run overhead along most power poles. Older, uncoated underground lines will be replaced with new power lines coated in a thick shell to make them more durable against elements like dirt, rocks, lightning and water. When completed, the project will benefit 2,500 customers in the Holiday City section of Toms River.
"Replacing this underground cable will help ensure our customers continue to receive the safe, affordable and reliable electric service that they expect from us," said James Fakult, president of FirstEnergy's New Jersey operations. "This work is also being done with minimal disruption to the community during a time when the Jersey Shore is well visited."
As part of the work, crews are using directional drilling techniques, allowing them to remove and replace the old cable without closing local streets.
Beyond the infrastructure upgrades underway in the Toms River area, JCP&L is also wrapping up tree-trimming work this year along hundreds of miles of power lines in Ocean County to reinforce existing overhead electrical infrastructure and minimize the impact of damage caused by severe weather. Tree-trimming work has been completed in Toms River, South Toms River, Bayville (Berkeley Township), Forked River (Lacey Township), Jackson, Lanoka Harbor (Lacey Township), Manchester and Plumsted.
JCP&L serves 1.1 million customers in the counties of Burlington, Essex, Hunterdon, Mercer, Middlesex, Monmouth, Morris, Ocean, Passaic, Somerset, Sussex, Union and Warren. Follow JCP&L on Twitter @JCP_L, on Facebook at http://www.facebook.com/JCPandL or online at www.jcp-l.com.
FirstEnergy is dedicated to integrity, safety, reliability and operational excellence. Its 10 electric distribution companies form one of the nation's largest investor-owned electric systems, serving customers in Ohio, Pennsylvania, New Jersey, West Virginia, Maryland and New York. The company's transmission subsidiaries operate approximately 24,000 miles of transmission lines that connect the Midwest and Mid-Atlantic regions. Follow FirstEnergy online at www.firstenergycorp.com. Follow FirstEnergy on Twitter: @FirstEnergyCorp.
CONTACT: News Media Contact: Chris Hoenig, (609) 350-85099; Investor Contact: Irene Prezelj, (330) 384-3859