FirstEnergy Named Top 50 Diversity Employer by Minority Engineer Magazine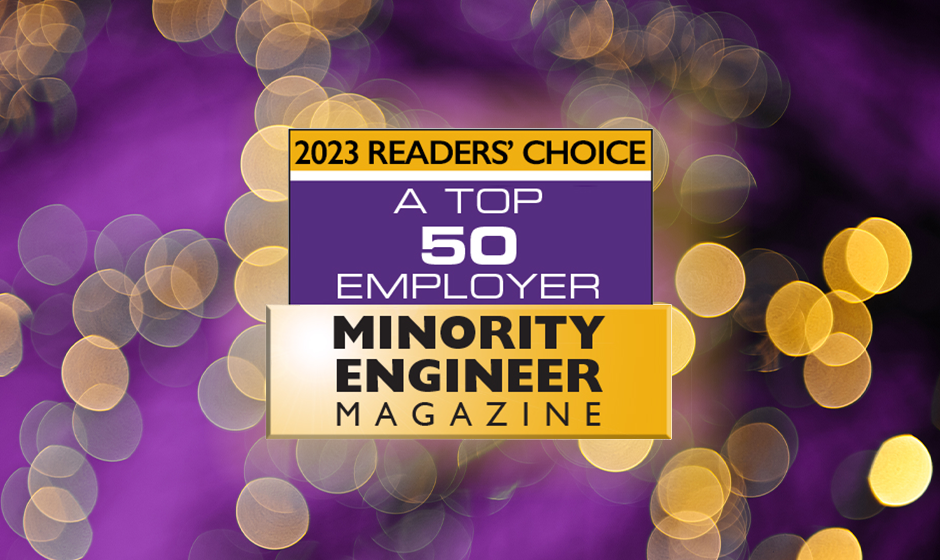 Ranking reflects company's reputation among magazine's readers
AKRON, Ohio, March 21, 2023 -- For the first time in company history, FirstEnergy Corp. (NYSE: FE) has been designated as a Top 50 Diversity Employer by Minority Engineer™ magazine. The rankings are determined based on a survey of randomly selected Minority Engineer readers who were asked to name the employers where they would most like to work or that they believe provide a positive working environment for members of minority groups.
"Our commitment to developing a diverse workforce, reflective of the communities we serve, is a core value at FirstEnergy," said Christine L. Walker, FirstEnergy's senior vice president, chief human resources officer and Corporate Services. "Much like the Black engineers who changed the way we live with novel inventions including the three-light traffic signal, refrigerated truck and automatic elevator door, FirstEnergy has many people of color leading engineering innovations in the electric industry. We applaud their work and thank them for their important contributions."

As part of Black History Month, FirstEnergy recently highlighted the work of several minority engineers within the company's external design and transmission engineering teams, including Amanda Turner, who was also featured and photographed for Minority Engineer 's Fall 2022 cover story. Learn more about FirstEnergy's diverse engineers at www.firstenergycorp.com/newsroom/featured_stories/EWeek-2023-BlackHistoryMonth.
The Minority Engineer honor marks the latest recognition of FirstEnergy's diversity, equity and inclusion initiatives. In the past three years alone, the company has been named as a leading diversity employer by G.I. Jobs magazine, Forbes, DiversityInc and the National Organization on Disability, with additional awards from the Bloomberg Gender-Equality Index, Commerce and Industry Association of New Jersey (CIANJ), Crain's Cleveland Business magazine and U.S. Veterans Magazine.
For more on FirstEnergy's commitment to diversity, equity and inclusion, visit https://www.firstenergycorp.com/careers/diversity_inclusion.html.
About Minority Engineer
Launched in 1979, Minority Engineer is a career guidance and recruitment magazine that presents career strategies and professional guidance for readers to assimilate into a diversified job marketplace. Seasonal publications are offered at no charge to qualified engineering or computer science students and professionals who are African American, Hispanic, Native American and Asian American. The magazine is made available at colleges and universities, chapters of student and professional organizations and through free at-home subscriptions.
About FirstEnergy
FirstEnergy is dedicated to integrity, safety, reliability and operational excellence. Its 10 electric distribution companies form one of the nation's largest investor-owned electric systems, serving customers in Ohio, Pennsylvania, New Jersey, West Virginia, Maryland and New York. The company's transmission subsidiaries operate approximately 24,000 miles of transmission lines that connect the Midwest and Mid-Atlantic regions. Follow FirstEnergy on Twitter @FirstEnergyCorp or online at www.firstenergycorp.com.
News Media Contact: Chris Hoenig, (609) 350-8599 or Investor Contact: Irene Prezelj, (330) 384-3859