FirstEnergy Foundation Presents "Gifts of the Season" Totaling $40,000 to Charitable Organizations in Ohio Edison's Service Area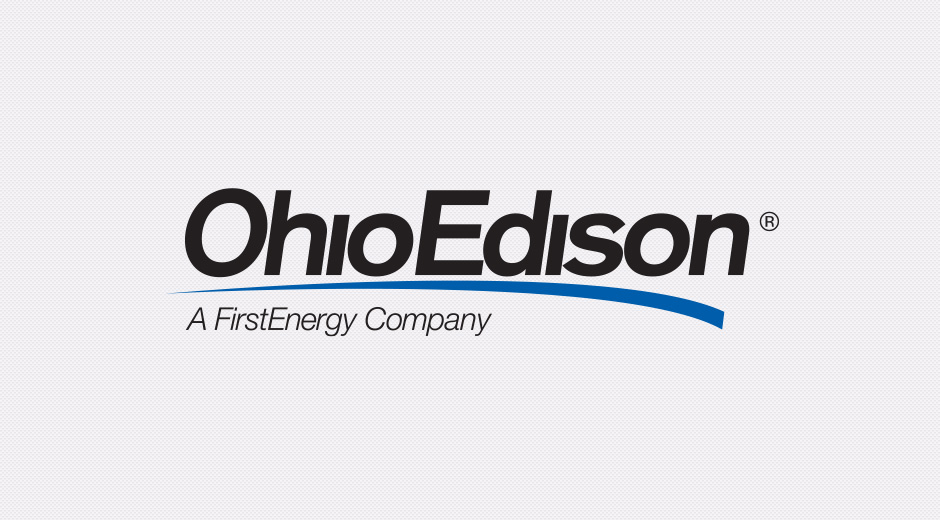 Gifts are part of the FirstEnergy Foundation's annual holiday campaign
AKRON, Ohio, Jan. 27, 2023 -- The FirstEnergy Foundation has granted surprise "Gifts of the Season" totaling $40,000 to five local nonprofits that are working to make lives better in communities within Ohio Edison's service area.
The recipients of this year's gifts are organizations that provide support services to underserved and vulnerable individuals of all ages across northeast and northcentral Ohio:

Girl Set Free in Canton, Stark County ($10,000) – The organization's mission is to rescue victims of human trafficking and offer them various resources and counseling to help achieve independence and a better quality of life.
Potential Development in Youngstown, Mahoning County ($10,000) – The center provides children with autism in grades preschool to high school with individualized instruction to ensure they reach their full potential. The organization also provides older students with employment and life skills necessary to grow into independent young adults.
The Abilities Connection (TAC), Inc., in Springfield, Clark County ($7,000) – TAC serves people with disabilities and offers safe, inclusive workplaces to thrive. The organization manufactures and provides a wide range of high-quality products and services for many businesses in the U.S.
Lucy Idol Center Inc., in Vermilion, Lorain County ($7,000) – This organization specializes in caring for individuals with special needs such as mental/behavioral health needs, cerebral palsy, hearing and vision impairments, Down's syndrome and other physical and intellectual disabilities. A variety of services are offered including individualized service plans that include life skills lessons, physical activity, transportation and more.
Wings of an Angel in Marion, Marion County ($6,000) – This center helps children and adults with special needs receive the therapies, services and equipment to achieve their life goals, improve their quality of life and support every aspect of their wellbeing.
"We're proud to support these organizations because their missions align with our commitment to a diverse, equitable and inclusive workplace where everyone feels safe, valued, included and respected," said Pat Mullin, acting president of FirstEnergy's Ohio operations. "The winners were chosen by FirstEnergy External Affairs employees who identified organizations in their local areas that do extraordinary work to strengthen the community and enhance the lives of vulnerable and underserved populations."
Photos of FirstEnergy's annual "Gifts of the Season" check presentations are being shared on social media using the hashtag #GiftsofFE. Since its inception in 2016, the campaign has awarded more than $500,000 to organizations that work to strengthen communities.
Ohio Edison serves more than one million customers across 34 Ohio counties. Follow Ohio Edison on Twitter @OhioEdison and on Facebook at www.facebook.com/OhioEdison.
The FirstEnergy Foundation is funded solely by FirstEnergy Corp. (NYSE: FE) and provides support to tax-exempt nonprofits, including health and human services agencies, educational organizations, cultural and arts programs and institutions, and civic groups in areas served by FirstEnergy's 10 electric operating companies and in areas where the company conducts business.
FirstEnergy is dedicated to integrity, safety, reliability and operational excellence. Its 10 electric distribution companies form one of the nation's largest investor-owned electric systems, serving customers in Ohio, Pennsylvania, New Jersey, West Virginia, Maryland and New York. The company's transmission subsidiaries operate approximately 24,000 miles of transmission lines that connect the Midwest and Mid-Atlantic regions. Follow FirstEnergy online at www.firstenergycorp.com and on Twitter @FirstEnergyCorp.
Editor's Note: Photos of the Gifts of the Season being presented to organizations by FirstEnergy representatives are available for download on Flickr.
CONTACT: News Media Contact: Lauren Siburkis, (330) 203-8850; Investor Contact: Irene Prezelj, (330) 384-3859