FirstEnergy Celebrates Lineman Appreciation Day 2019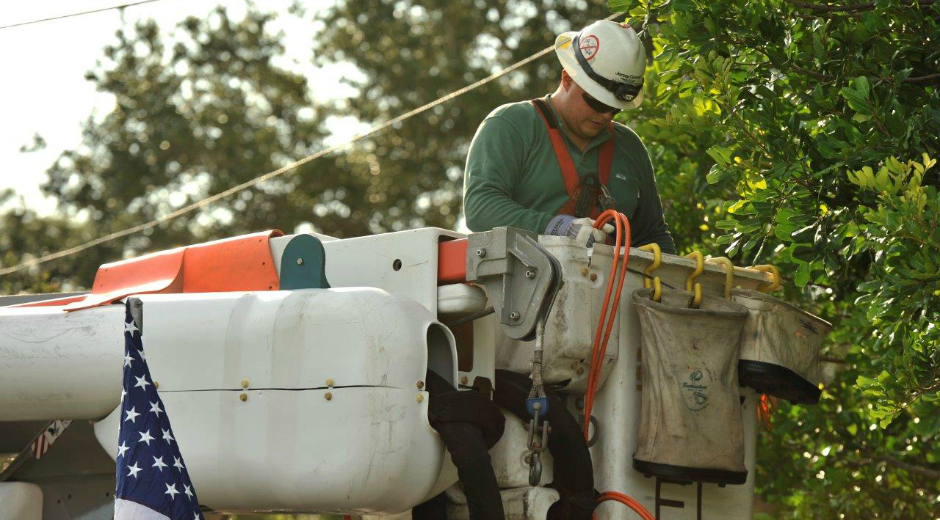 When you flip a light switch, you expect a light to turn on. Most people don't give much thought to the operations or workers responsible for their service until the lights go out during a power outage.
Today is National Lineman Appreciation Day, and we hope you join us in recognizing the talented and hardworking individuals who put their lives on the line and sacrifice valuable time away from their families to provide the safe and reliable electric service we depend on each day.
Our linemen work all hours of the day—often in hazardous conditions, going above and beyond to restore power to customers, like you. All line workers across the nation truly deserve this special day of recognition.
Nearly 2,500 line workers are employed at FirstEnergy's 10 electric utility companies in Ohio, Pennsylvania, New Jersey, Maryland and West Virginia. Some have been with the company for decades or have strong family ties to the industry, while others are just starting their careers having completed the company's Power Systems Institute line worker training program.
Regardless of their backgrounds, our line workers have a special bond that is often described as a "tight-knit brotherhood" that happens to include a few "sisters" – FirstEnergy's female line workers.
The bond our line workers share is reciprocated by their peers at each of our operating companies and within the industry. In fact, it is not uncommon for line crews from our out-of-state operating companies and peer utilities to come into our service area, or vice versa, to assist with restoration efforts after a major storm or significant outage.
Here's what several FirstEnergy line workers had to say about their work:
You can celebrate National Lineman Appreciation Day by thanking your local line workers and using #thankalineman on social media.
WATCH SIMILAR VIDEOS:
MEDIA CONTACT: Lauren Siburkis, (330) 203-8850