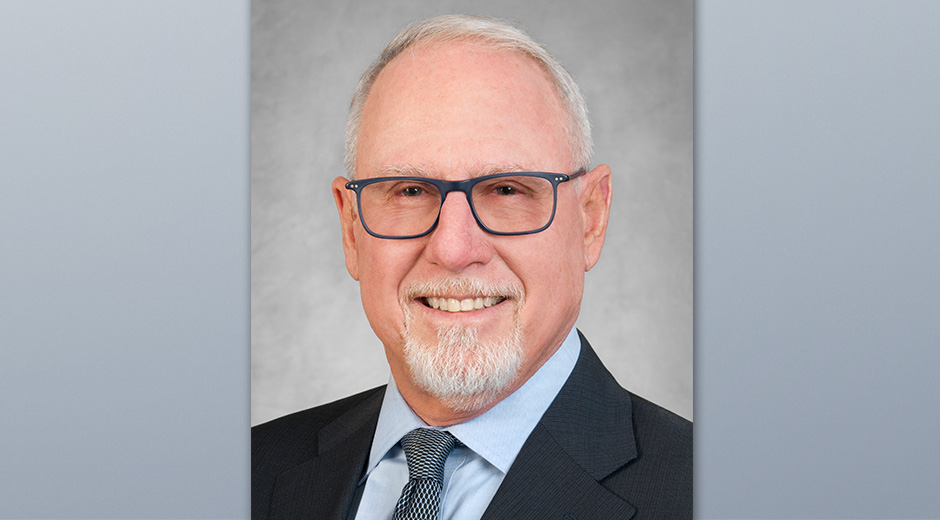 2023 Annual Meeting of Shareholders
Remarks from Board Chair, Interim President and Chief Executive Officer John W. Somerhalder
May 24, 2023
Thank you for your investment in FirstEnergy.
I'm proud to share with you today the tremendous accomplishments of our employees and illustrate the strong company we've become.
Over the last two years, we've taken critical steps to transform FirstEnergy into a more innovative, efficient and forward-thinking company. And, we're fostering a culture that will drive continued progress toward becoming a premier electric utility.
This is an exciting moment in FirstEnergy's history. We have a clear plan to meet our goals, and in Brian Tierney, we have the right person to lead our company into the future. When he joins us as president and CEO on June 1st, he will hit the ground running to advance our strategy and build on a strong foundation we have in place today.
We are very pleased to welcome Brian to FirstEnergy. He is a highly respected executive with vast experience in our industry and a proven record of driving results. His unique blend of operational, financial and strategic skills are very well aligned with our goals.
As we look forward, Brian will help us continue to execute the three pillars of our corporate strategy: a strong foundation, a customer-centered focus, and investments that enable the transition to a clean and resilient energy future. These pillars represent our roadmap for long-term success and sustainable value for all of our stakeholders.
Performance excellence and accountability to our stakeholders are fundamental to building a strong foundation. And we're proud of the progress we've made to improve our financial position. In 2022, we reduced overall debt by nearly $3 billion and lowered holding company debt as a percentage of total debt to 24%. And, we continue to optimize our financial profile.
Our agreement to sell an additional 30% interest in FirstEnergy Transmission to Brookfield Super-Core Infrastructure Partners is an exciting milestone in our progress. The $3.5 billion transaction, expected to close in early 2024, will deliver highly attractive and efficient equity financing that supports a nearly $1 billion increase in our 2024 and 2025 capital investment plans and further improvements in our credit metrics and balance sheet. The very successful convertible notes offering completed earlier this month allows us to accelerate these improvements to our cost structure and credit profile in the near term, including a contribution to our pension plan to eliminate minimum funding requirements in our planning period.
Our dividend policy reflects the steps we've taken to improve our financial profile, our confidence in our long-term growth prospects, and our commitment to increase value for shareholders. Announced in February, the policy raises the targeted dividend payout ratio to 60% to 70% of operating earnings. While all dividend declarations are subject to board approval, we expect to resume dividend growth for dividends payable later this year.
FirstEnergy's strong foundation is also supported by a cultural transformation anchored by our commitment to helping employees more naturally integrate ethics and integrity into their daily business practices. Guided by our Code of Conduct, The Power of Integrity, we are using new tools and more peer-to-peer guidance to support our cultural initiatives, reinforce key messages and ensure employees' voices are heard. 
Our ongoing commitment to diversity, equity and inclusion remains essential to our cultural transformation. We're proud to be recognized locally and nationally for our DEI workforce and culture. We're building a more innovative and inclusive workforce whose solution- and service-oriented mindset helps serve our customers today and prepares us to capitalize on opportunities that lie ahead.
Among the initiatives that help us strengthen our diverse workforce are employee business resource groups. More than 2,900 employees have connected through these employee-driven groups, which celebrate different aspects of diversity. The groups help employees grow by providing education, professional development, volunteering and networking opportunities.
We're also committed to supporting the communities where we live and work. In 2021 and 2022 alone, The FirstEnergy Foundation and other corporate giving initiatives granted nearly $21 million to nonprofit organizations across the company's footprint. That total includes more than $3.4 million awarded through Investing with Purpose, the Foundation's unique initiative focusing on supporting nonprofit organizations that advance health and safety, workforce development, educational and social justice initiatives. And, beyond financial contributions, our employees have donated nearly 75,000 hours of their time and talents volunteering with organizations that help build strong, vibrant communities.
Our customer focus is centered on exceeding our customers' expectations. Now more than ever, we're using customer insights to make smarter, more sustainable investments to fulfill our customers' energy needs and provide them with best-in-class service. This begins with technology investments and process improvements that make it easier for them to do business with us and make informed decisions about their future energy needs. We're enhancing the customer experience through more online resources on bill assistance, additional education about conserving energy and shopping for generation suppliers, enhancement of digital and self-service tools, and easier-to-understand bills.
And this spring, we filed rate reviews in New Jersey, Maryland and West Virginia that further support critical reliability investments, a modern electric grid and enhancements to the customer experience – while maintaining our track record of affordability. Our investment plan, which totals $18 billion from 2021 to 2025, is focused on smart and emerging technologies, electric vehicle infrastructure, renewable generation and energy efficiency programs to help customers optimize their energy use.
Building on successful programs in Pennsylvania and Ohio, we continue to expand smart meter implementation to help empower customers with the information they need to better manage their energy use. Smart meter deployment in New Jersey began earlier this year and will continue through 2025. By 2026, we expect to have installed smart meters for nearly 80% of customers across our service territory.
We also help our customers better manage their energy use by linking them to a variety of energy efficiency programs and energy management tools. We intend to continue building on these offerings to give customers more power to achieve their energy goals. For example, our recent Ohio ESP filing proposes new energy efficiency programs to help customers save energy – reducing their bills and their environmental impact. Affordability is key to our customer-focused strategy, and we are enhancing many programs for our underserved customers while keeping energy costs manageable for all.
A low-carbon future is clearly visible on the horizon. And FirstEnergy is moving forward with our efforts to support the energy transition throughout our service territory.
With forecasts calling for an additional 2.4 million electric vehicles throughout our service territory by 2040, we're pursuing an electrification strategy that will support this load growth through focused grid investments. This includes advanced battery storage technologies and a micro-solar energy installation designed to manage the flow of electricity and minimize demand spikes.
Our transmission system is being upgraded and modernized through our long-term Energizing the Future investment program. Eight billion dollars of investments are planned from 2021 through 2025 alone to help increase operational flexibility while allowing grid operations to respond more swiftly to variable conditions.
In addition, these investments are key to reliably integrating renewable energy resources and enabling states like New Jersey to advance bold projects to achieve deep carbon reductions. For example, our $723 million transmission project to connect clean energy generated by New Jersey's offshore wind farms continues to take shape. Additionally, JCP&L recently completed a grid connection for a 19.8-megawatt solar facility at a former landfill in Mount Olive, New Jersey. Currently the largest landfill solar project in North America, it will serve as a model for future facilities.
While our energy transition investments are primarily focused on transmission and distribution, we're also excited to advance our utility-scale solar generation project in West Virginia. Our Mon Power utility continues to secure commitments from customers in the state. We recently filed to begin construction on three sites totaling 30 megawatts.
We remain committed to FirstEnergy's climate strategy and our goal to achieve carbon neutrality for our Scope 1 emissions by 2050. Published in 2022, our updated Climate Report details steps we're taking to address climate change, achieve carbon reductions and create a cleaner, greener future for the communities we serve.
Our employees are living our core value of Stewardship by actively promoting habitat conservation, wildlife preservation, and waste reduction and management. Over the past two years, groups of employee volunteers known as "Green Teams" have planted over 41,000 trees, focusing their efforts on communities with the greatest need. These teams will continue to partner with state park systems, watershed and recycling groups, garden clubs, schools and other organizations to support FirstEnergy's commitment to minimizing our environmental impact and reducing our carbon footprint.
Clearly, it's an exciting time for FirstEnergy, as we're poised to leverage our many strengths, from the cultural transformation that has taken place to our diverse assets and talented employees who are making the company stronger with their drive, passion and ingenuity.
I've been fortunate to work with such a talented and dedicated team that truly embodies our core values. I'm proud of our company's progress on core operational, financial and EESG matters and I'm excited to see the bright and more sustainable future we're building together for each other and our customers.
Thank you for joining us today and for your continued support as we continue positioning FirstEnergy for greater resiliency and growth.