Pride Month: Celebrating Differences and Advancing a Culture of Inclusion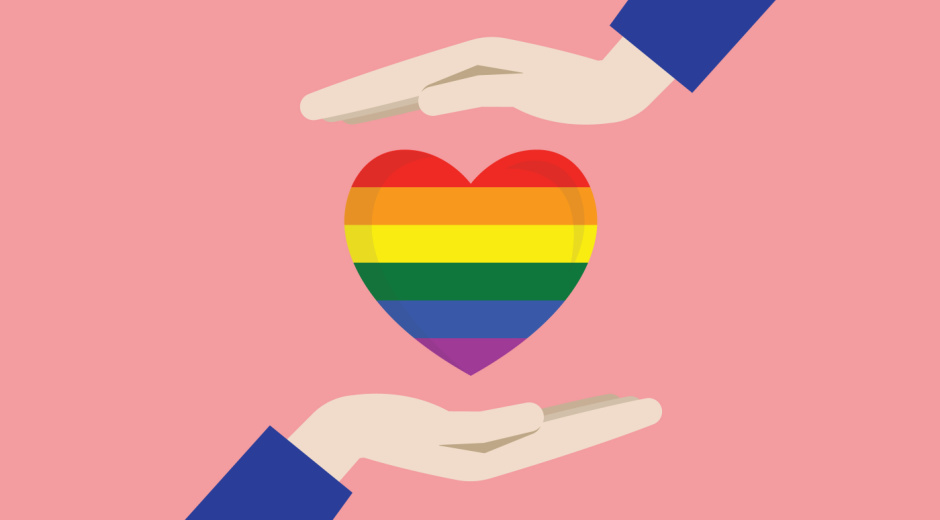 Pride Month is celebrated in June to recognize the contributions Lesbian, Gay, Bisexual, Transgender and Queer (LGBTQ+) individuals have made to our world. At FirstEnergy, Pride Month is a perfect time to honor our differences and similarities while reflecting on our core value of Diversity & Inclusion (D&I).
How our employees feel when they come to work every day has tremendous impact on FirstEnergy's success. That's why developing a diverse workforce reflective of the communities we serve and fostering a work environment where all employees are encouraged to be their authentic selves makes us a stronger, more innovative and more successful company.
Our employee business resource groups (EBRGs) are at the heart of our D&I efforts, including our Alternate Current EBRG for LGBTQ+ employees and allies. Now in its third year, Alternate Current has 130 members across the FirstEnergy footprint and leverages regional "leads" to provide local support and identify ways to contribute to local LGBTQ+ events and causes. The group also focuses heavily on education within the group and across the company to help increase awareness about the LGBTQ+ community and ensure that all employees feel welcomed and supported.
"Our top priority is to offer employees a safe space," said Guy Ryno, a supervisor in FirstEnergy's Customer Contact Center and chair of Alternate Current. "Whether you personally need support or simply want to learn more about the LGBTQ+ community, Alternate Current members are here to help."
Among Alternate Current's accomplishments is the group's advocacy in areas like employee policies and education programs, which has helped to identify areas where FirstEnergy can further invest in our employees and the communities that we serve. Alternate Current has also advocated for FirstEnergy's participation in the Human Rights Campaign Corporate Equality Index (CEI), through which our score has increased from 80 points in 2020 to 90 points in 2021, out of a total possible score of 100. The CEI is the national benchmarking tool for Fortune 1000 and AmLaw 200 companies on corporate policies, practices and benefits pertinent to LGBTQ+ employees.
Additionally, the group typically meets bi-monthly for virtual education and programming and plans special programs for occasions like Pride Month in June, Coming Out Day in October and World AIDS Day in December.
Promoting Allyship
Allyship is an important part of FirstEnergy's efforts to foster an inclusive workplace, playing a vital role in increasing awareness, advocating for change and making an actionable difference for diverse individuals and groups.
To promote allyship across the company, employees were recently encouraged to attend "Speak Up" sessions, virtual discussions that provide a safe space to engage in honest, meaningful conversations. More than 800 employees participated in the Being a Better Ally sessions to explore the power of advancing allyship in the workplace by understanding what an ally is and how to be an actionable ally.
Alternate Current members have participated in FirstEnergy's Speak Up dialogue forums to explore allyship for LGBTQ+ employees.
"We've made significant progress since our D&I journey began in 2015, and the company has shown that D&I is bigger than a business decision; it's something that our leaders truly take to heart," said Ryno. "I look forward to seeing not only where the company goes from here, but how our employees continue to pursue opportunities to explore and embrace differences."
To learn more about FirstEnergy's EBRGs and diversity and inclusions initiatives, visit www.firstenergycorp.com/diversity.
CONTACT: Christy Hajoway, 330-374-6544