FirstEnergy Foundation's $125,000 Grant Powers Healthy Connections Meals Program
FirstEnergy Foundation grant helps deliver healthy meals to more Jersey Shore residents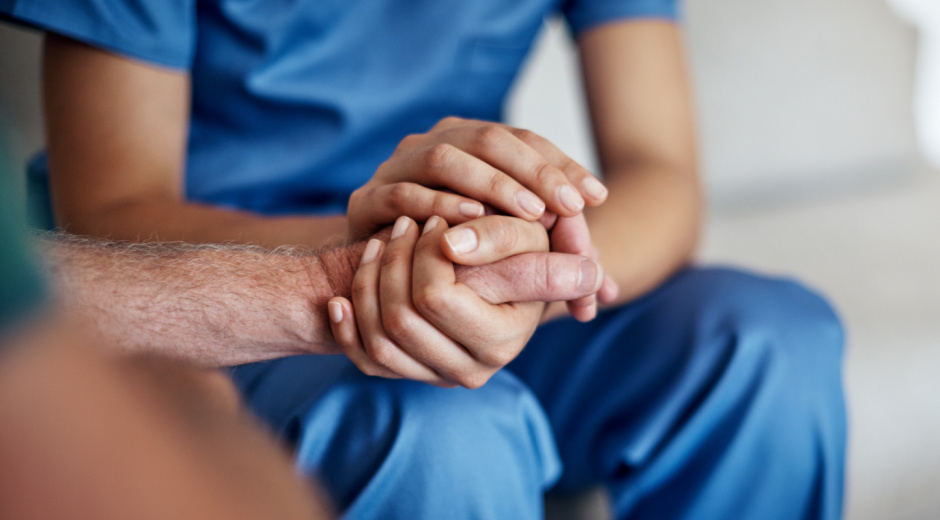 The business of health care doesn't stop when a patient is discharged from the hospital.
Hackensack Meridian Health (HMH) is working to ensure that patients departing the hospital retain access to nourishing meals tailored to their dietary requirements, thanks to a $125,000 FirstEnergy Foundation grant presented through its "Investing with Purpose" initiative.
This initiative aids in combating food insecurity while enhancing the overall well-being of patients within the regions served by FirstEnergy electric company Jersey Central Power & Light (JCP&L).
The Healthy Connections Meals Program was established in May 2022 to address the needs of vulnerable patients who lack access to nutritious food by providing them with a week's supply of meals in a reusable, insulated cooler bag. Additionally, a dedicated community health worker actively links these patients with local food services and community-based resources to help support their overall health outlook.
The FirstEnergy Foundation grant has also helped fund the program's expansion at HMH's Jersey Shore University Medical Center in Neptune, Monmouth County. Plans are in motion to extend the program's reach throughout the HMH network.
"At Jersey Shore University Medical Center, our commitment is to ensure all patients lead healthy, meaningful lives. This program streamlines access, offering healthy meals and dedicated community health support," said Kenneth Sable, regional president of HMH's Southern Market. "We are grateful to the FirstEnergy Foundation for their generous grant that is allowing us to expand this vital program across our hospital and across our network."
The Healthy Connections Meals Program is part of HMH's larger Healthy Connections social determinants of health initiative that helps patients with their non-medical needs, like referrals for housing, workforce development training and social services. The Healthy Connections initiative has provided more than 2.5 million referrals to its patients for support beyond traditional health care.
"We are proud, through the FirstEnergy Foundation, to support initiatives like the Healthy Connections Meals Program, that strengthen the communities we all live and work in," said Jackie Espinoza, manager of regional external affairs for JCP&L. "HMH reflects FirstEnergy's core values of diversity, equity and inclusion and stewardship, and we're honored to support this program that benefits so many local individuals and their families."
In addition to the FirstEnergy Foundation's support of HMH's Healthy Connections Meals Program, the Foundation has donated $7 million to support nearly 200 organizations across its six-state service territory since 2020 as part of "Investing with Purpose." The funds support organizations that advance health and safety, workforce development, educational and social justice initiatives.
To learn more about FirstEnergy's community involvement initiatives, visit www.firstenergycorp.com/community.
MEDIA CONTACT: Chris Hoenig, (609) 350-8599