FirstEnergy Foundation Invests in History with Cuyahoga Valley Scenic Railroad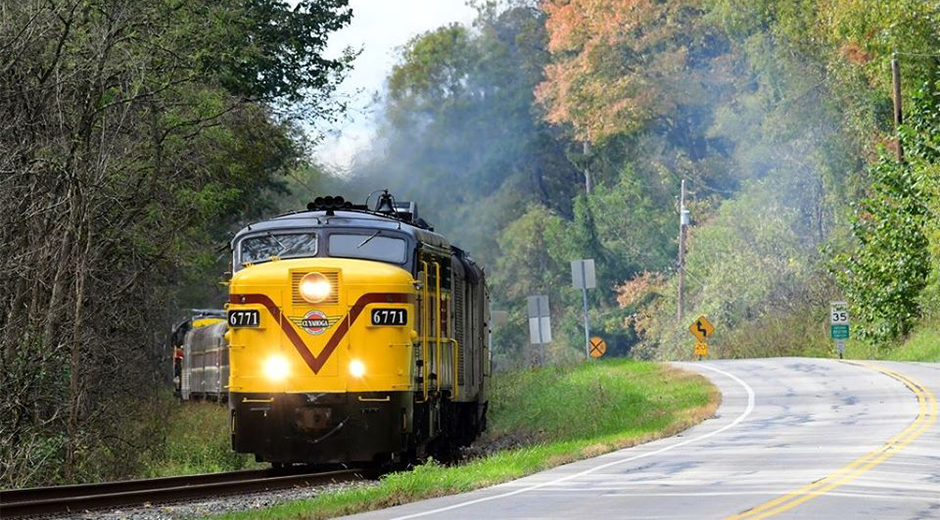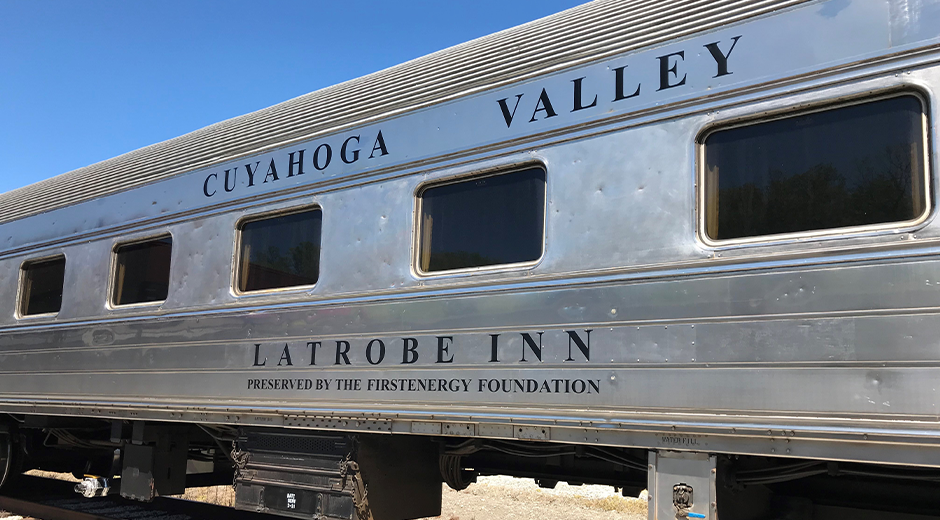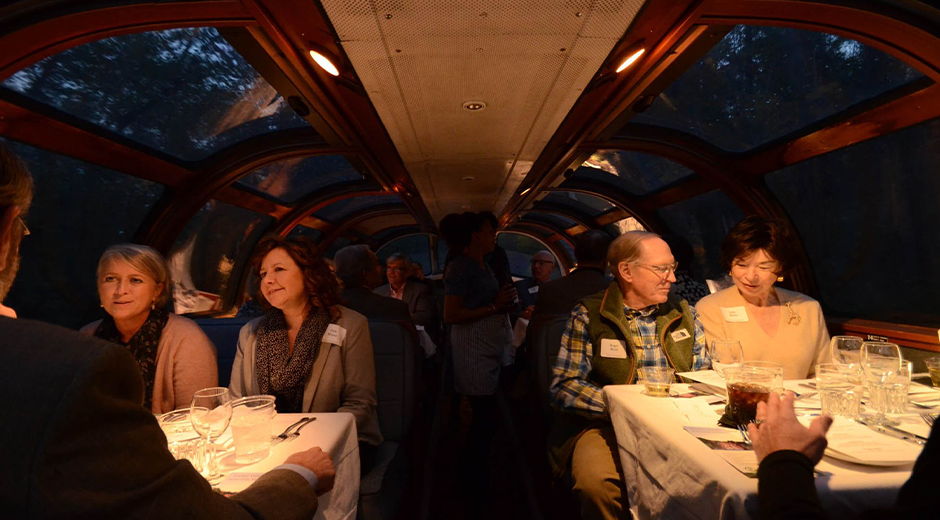 For more than 45years, the Cuyahoga Valley Scenic Railroad (CVSR) ran like clockwork. Chugging along tracks parallel to I-77 from Akron to Independence and back, the historic train provided riders with an unparalleled view of the Cuyahoga Valley National Park. The views were often accompanied by a special meal or wine tasting to combine for a one-of-a-kind, retro experience difficult to find today. Yet the railroad, like many other businesses in the area, was significantly impacted when the coronavirus brought its operations – and revenues - to a halt.
With help from the FirstEnergy Foundation and its many community partners, CVSR will continue its journey along I-77 for many years to come. In addition to donations that assisted with renovations and CVSR's capital campaign, the Foundation's contributions helped cover operational costs which became difficult during the pandemic.
According to CVSR's website, the capital campaign is "a master plan to expand, enhance and preserve its historic fleet so that future generations will be able to experience the wonder of train travel." Under normal circumstances, the majority of the railroad's operational costs come from ticket sales and concessions which came to a halt in 2020.
"Once COVID hit, we pretty much shut everything down," said Bobby Dinkins, Chief Operating Officer of CVSR. "The only silver lining was it gave us extra time to focus on renovating a number of cars, a project made possible in part by contributions from partners like the FirstEnergy Foundation."
Dinkins explained that they were able to update and remodel some of the cars newer to CVSR's fleet, many of which date back to the mid-20th century. The newest cars of the bunch, the California Zephyr Silver Solarium and Silver Lariat, are from the historic California Zephyr Train that ran from 1949-1970 between Chicago, Illinois and Oakland, California. The cars are straight out of a film from Hollywood's golden era.
Both the Silver Solarium and the Silver Lariat train cars feature fully functional kitchens often used when CVSR hosts some of its signature dining events, which include four course meals, wine tasting excursions, and rides more suited for families with children. There is even an interactive mystery in which riders uncover clues to help solve a fictional crime.
Perhaps CVSR's most well-known event is The North Pole Adventure™ experience, which takes riders on a journey to make a personal delivery to the "North Pole."
"My favorite time to ride the train is right in the middle of winter because you can see more of the park," said Dinkins. The North Pole Adventure experience is expected to take place November 5 through December 19, 2021.
Lorna Wisham, president of FirstEnergy Foundation, emphasized the importance of contributions like those made by the Foundation and other organizations that go toward enhancing and preserving these historically significant vehicles.
"For the past 49 years since the CVSR became a non-profit, the railroad has been able to capture the hearts and minds of millions of people," said Wisham. "We're proud to invest in our community by helping to maintain and support the educational mission of the CVSR."
MEDIA CONTACT: Will Singer, (330) 604-1677