FirstEnergy Brightens South Euclid with Holiday Lights Display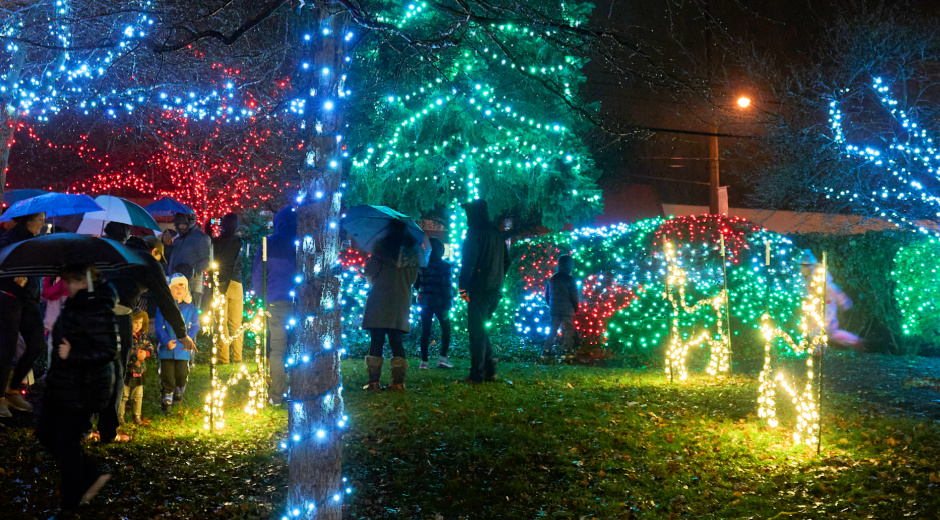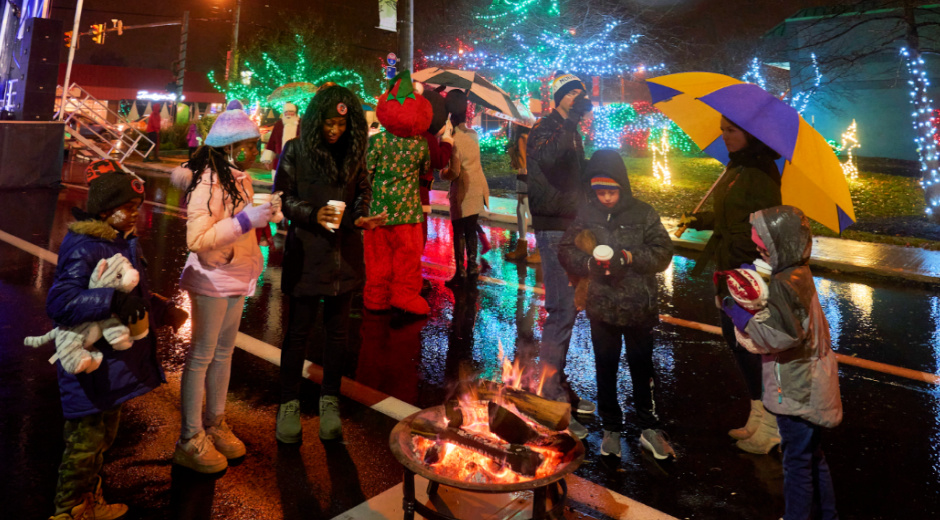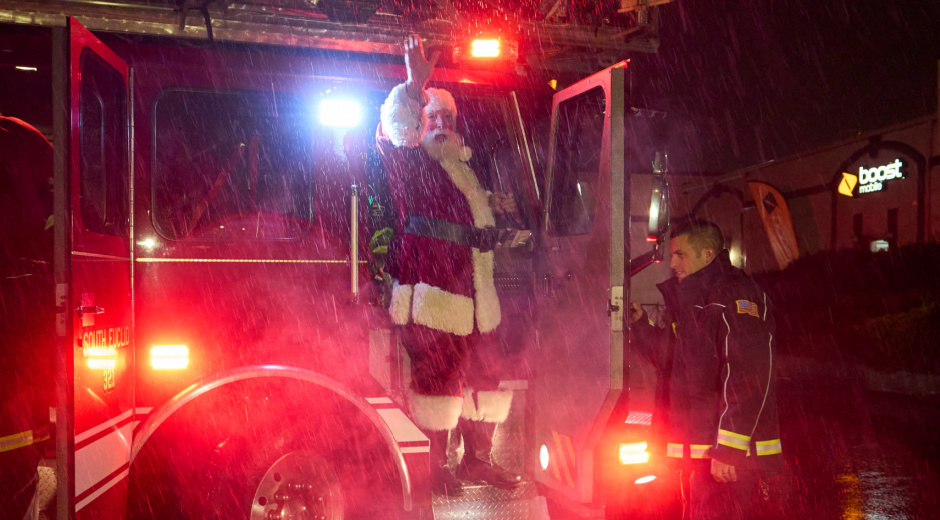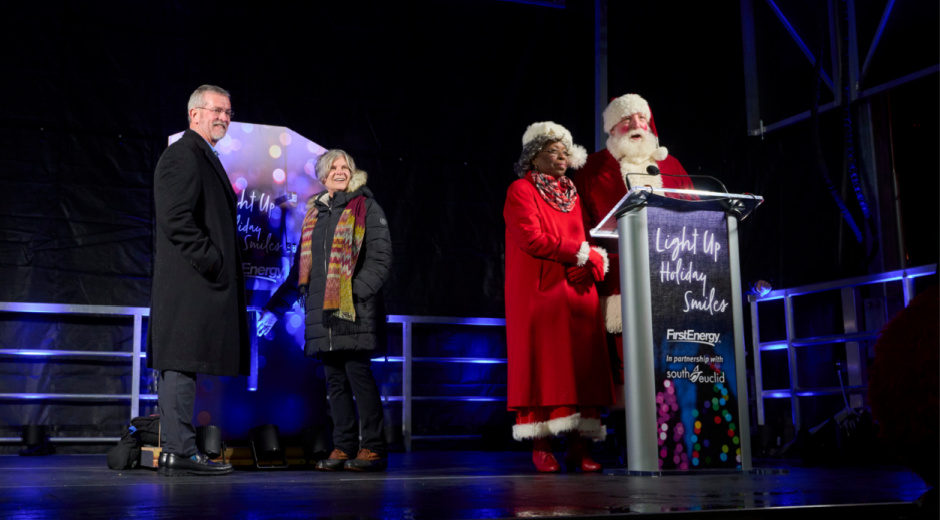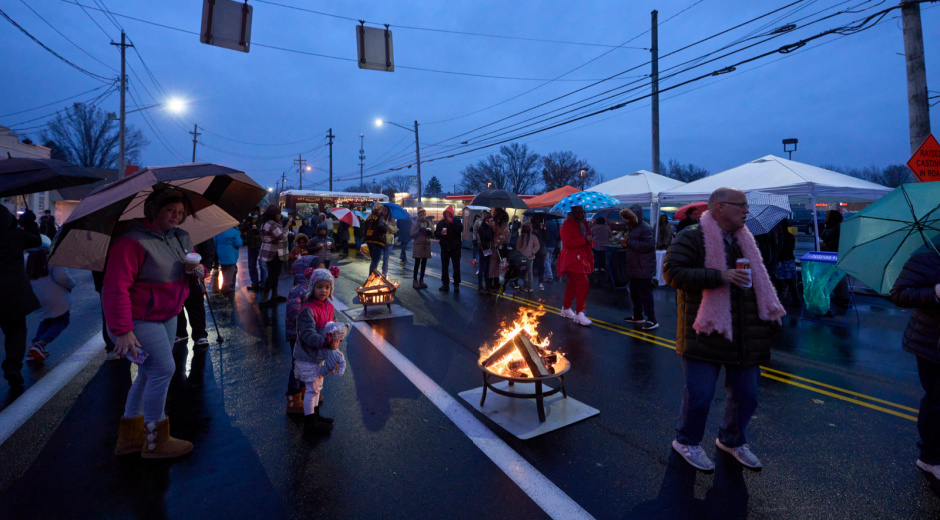 Surrounded by more than 150 people of all ages, Santa Claus and Mrs. Claus illuminated a park at a well-traveled intersection in South Euclid, Ohio, with nearly 30,000 holiday lights during a special lighting ceremony sponsored by FirstEnergy on Dec. 1.
The City of South Euclid was selected as the recipient of a professionally designed light display as part of FirstEnergy's inaugural "Light Up Holiday Smiles with FirstEnergy" program. The lighting ceremony was part of a public event that included free seasonal refreshments, visits from Santa and his reindeer and a holiday-themed Mickey Mouse and Elmo, a choir singing holiday favorites and other festivities.

"While these lights will brighten the corner of Mayfield and South Green roads for the holiday season, FirstEnergy selected South Euclid for its ongoing and crucial efforts to brighten the city for all its residents every day of the year," said Sam Belcher, senior vice president of operations at FirstEnergy. "With nearly 35,000 vehicles passing through this intersection each day, we hope these lights bring joy and merriment to everyone who lives in and visits South Euclid."
The rain and cold temperature didn't keep local families from having a good time. As daylight fell, dozens of residents donning parkas, umbrellas and boots filled the park with holiday cheer. While adults gathered around wood-burning fire pits, children excitedly took advantage of free face painting and pictures with Santa and his reindeer.

South Euclid was selected from 16 northeast Ohio communities that applied for the holiday lights gift. To qualify for the program, cities were required to be served by a FirstEnergy utility and part of the state's Reinvention Cities Network or eligible for JobOhio's Vibrant Communities Program, both of which demonstrate a degree of economic difficulty. Interested communities were asked to submit statements outlining why they should be considered for the display, including local efforts to promote diversity, equity and inclusion in the community.

South Euclid distinguished itself with its strong commitment to fair housing and anti-discrimination laws, commitment to diversity and efforts to promote racial equity and social justice. These values align with FirstEnergy's commitment to a diverse, equitable and inclusive workplace where everyone feels valued, included and respected.

"In South Euclid, our diversity is our strength and we are proud to be recognized for being inclusive and welcoming to all who choose to live in and visit our community," said South Euclid Mayor Georgine Welo. "What FirstEnergy has done for us is priceless and will be cherished by our residents for many years to come."

In past years, Welo said employees of South Euclid would donate lights to hang from the city hall building because they did not have money allocated in the city's budget for decorations.

"We are grateful to have been selected for this year's holiday lights display, and this is the start of our new community tradition of adorning the Mayfield-Green Pocket Park with beautiful holiday lights gifted by FirstEnergy," she said.

MEDIA CONTACT: Lauren Siburkis, (330) 203-8850