National Preparedness Month: #PrepareToProtect During a Power Outage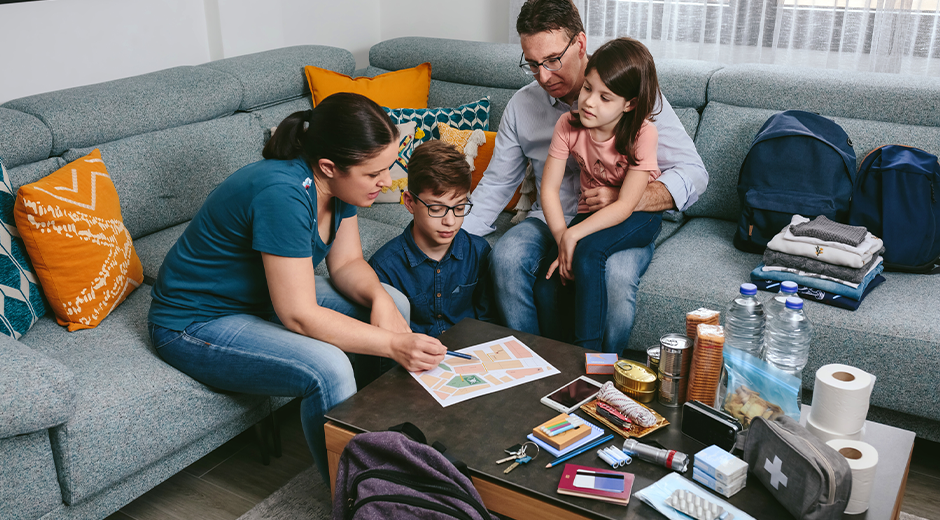 Mother Nature is always keeping us on our toes. With the beauty of each changing season also comes the possibility of high winds, heavy rain, lightning or accumulations of ice and snow. While FirstEnergy takes proactive steps to maintain and upgrade the electric system throughout the year, power outages are still possible when severe weather strikes.  
During National Preparedness Month each September, we're reminded of the importance of preparing for all types of emergencies before they happen. You can #PrepareToProtect by having a plan in place to help minimize any potential challenges that could occur should a storm impact electric service. Here are some helpful tips to #BeReady for any type of weather.
Build an emergency kit with flashlights, a first-aid kit, extra blankets, batteries and other emergency and personal health items. 

Have an emergency supply of bottled water and non-perishable foods that do not require cooking on hand. Don't forget a can opener! 

Develop a contingency plan for critical medical devices that are powered by electricity and speak with your doctor about alternative ways of safely storing medication that might require refrigeration.  

If you use a portable generator for emergency power supply during an outage, be sure to review the manufacturer's instructions so you know how to operate the generator safely. 
Enroll in our alert service to receive a text message and/or email when there is a status update for your reported outage. 

Create an emergency plan, which may include moving to an alternate location, and review it with your family periodically to help ensure everyone knows the appropriate steps to take in the event of an emergency. 
Like you, FirstEnergy also prepares to ensure we're ready to respond if power outages occur. Once a storm has passed, our crews follow a formal process to help ensure public safety while restoring power to customers as quickly as possible. 
Stop. Look. Live.  
Being prepared for an outage also means knowing how to stay safe if a storm takes down trees, power lines and other electrical equipment. Keep these three words in mind to stay safe if someone in your household ever encounters an electrical hazard, such as a downed or low-hanging power line:
STOP what you're doing and stay away from electrical equipment. 
LOOK around for potential electrical hazards and ways you might come into contact with utility infrastructure, and find a way to avoid the hazard. Call 911 for help. 
LIVE and prevent serious injury by taking safety precautions. 
For more information about FirstEnergy's commitment to safety, including tools for parents and teachers to educate children about how to stay safe around electricity, visit www.firstenergycorp.com/publicsafety. Additionally, be sure to follow us on Facebook and Twitter for outage preparation and safety tips all year long, as well as restoration updates during major weather events.