FirstEnergy Foundation Supports Greene County Reverse Christmas Parade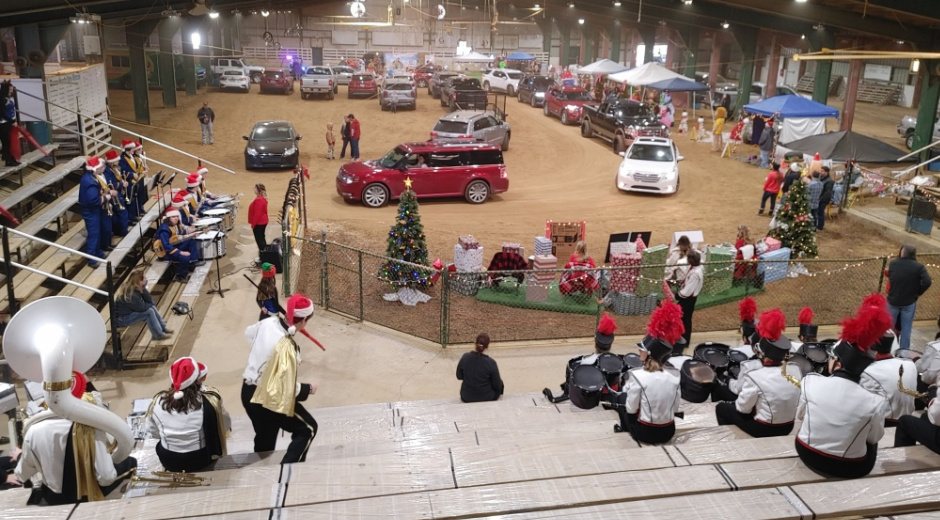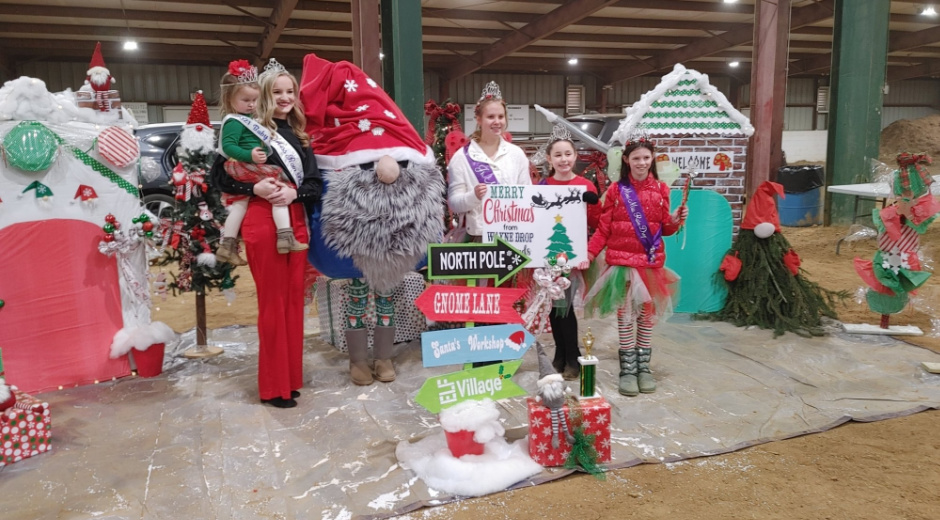 A reverse Christmas parade?
Rather than crowds lining the traditional route along High Street in Waynesburg, Pennsylvania, Greene County's 83rd Annual Christmas Parade was a drive-through event at the Greene County Fairgrounds on Dec. 4. Approximately 250 vehicles carrying 800 parade goers drove bumper-to-bumper through the fairgrounds as they enjoyed stationary floats, high school bands and holiday displays. Letters to Santa were collected from vehicles, and the first 300 children received treat bags.
Located in FirstEnergy's West Penn Power service area, the Greene County Chamber of Commerce held a reverse Christmas parade for the second consecutive year due to COVID-19 safety concerns. The drive-through format allowed attendees to enjoy the parade festivities from the safety of their own vehicles.
In addition to participating in the parade, attendees could donate items or make cash donations to the Corner Cupboard Food Bank, the Salvation Army and Toys for Tots.
"There has been so much that has been taken away because of the pandemic," said Melody Longstreth, the chamber's executive director and longtime parade organizer. "This was something we could do to keep a sense of normalcy. I was determined to have a Christmas parade."
As it has for years, the FirstEnergy Foundation sponsored the parade with a $3,000 gift to help defray costs.
"We are honored to help make the season merrier and brighter for Greene County families by sponsoring the Christmas parade," said Lorna Wisham, president of the FirstEnergy Foundation. "We are pleased the reverse parade was able to safely bring the joy of the season to families, including Santa and Mrs. Claus, wonderful holiday displays and seasonal treats."
While a reverse parade is a different animal, Longstreth says it clearly has certain advantages.
"Folks who would normally come out and line up along the street in the cold for several hours could sit in their warm cars and enjoy the parade," she said. "Parents didn't worry about their kids running out in the street. The kids got a lot more candy – and they didn't have to pick up any off the ground."
The FirstEnergy Foundation is funded solely by FirstEnergy Corp. (NYSE: FE) and provides support to non-profit, tax-exempt health and human services agencies; educational organizations; cultural and arts programs and institutions; and civic groups in areas served by FirstEnergy's 10 electric operating companies and in areas where the company conducts business.