FirstEnergy Employees Deliver Positive Energy to the Communities We Serve
Looking back on some of our employees' brightest community involvement initiatives in 2021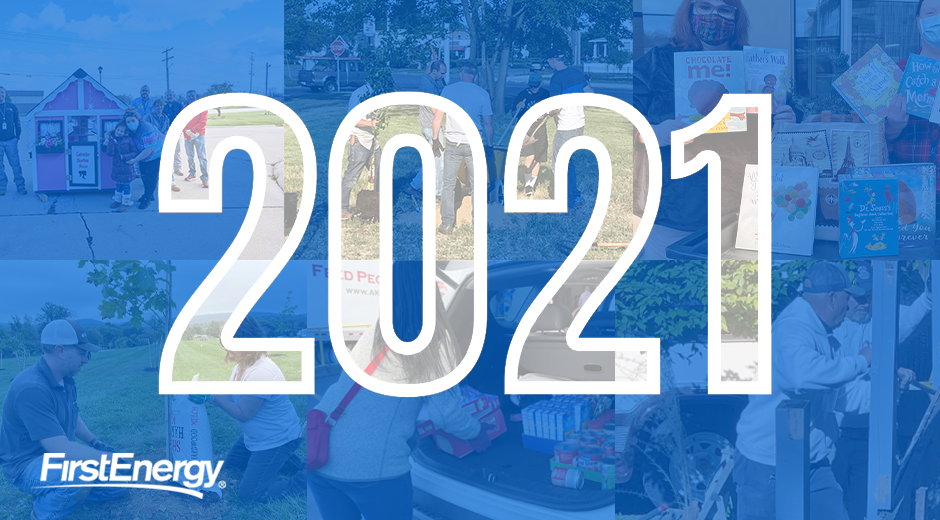 Community involvement isn't just a top priority at FirstEnergy, it's a way of life. Not only do FirstEnergy employees live in the same communities as the customers we serve, but we also know that the success of our company is directly linked to the investments and commitments we make to our communities.

Our employees have a proud history of enthusiastically volunteering their time and providing financial support to organizations in their local communities. With a new year opening the door to new opportunities, here is a look back at how FirstEnergy employees served our communities in 2021.
Honoring Dr. Martin Luther King Jr. Through Community Service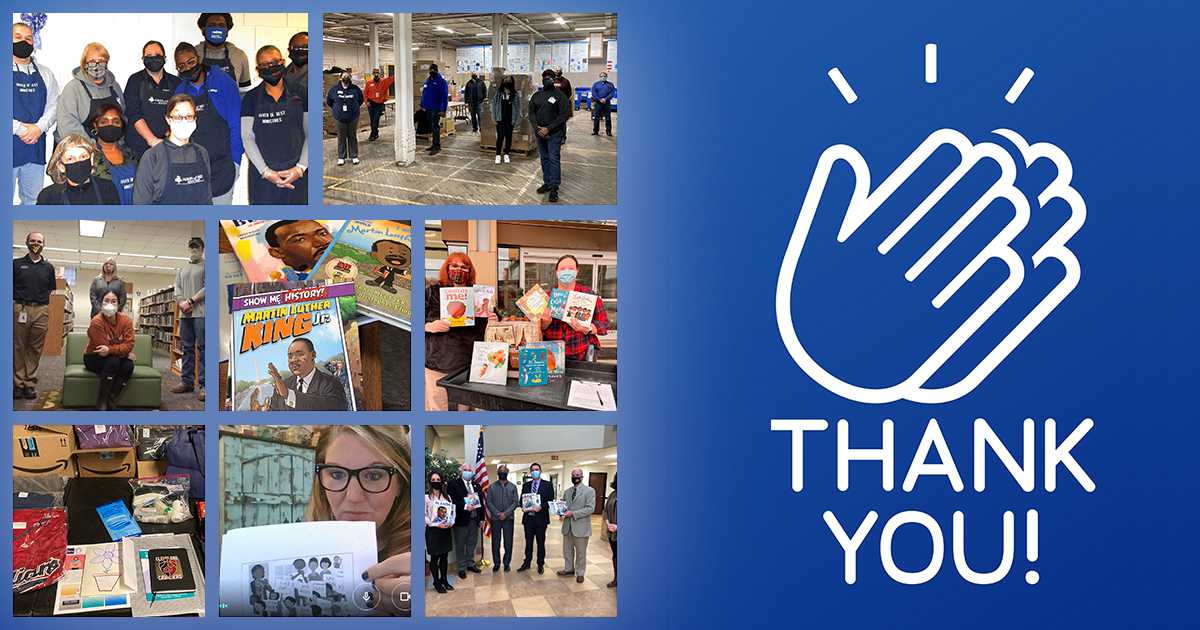 Employees participated in a variety of virtual and in-person volunteer projects for MLK Day focused on promoting social and racial justice and providing important resources to vulnerable populations. Organized by FirstEnergy's Community Involvement Council, more than 20 employee activities helped to promote literacy with youth organizations and provide essential needs to impoverished communities across our five-state service territory.
Driving Out Hunger
As part of FirstEnergy's 2021 Harvest for Hunger campaign, employees hosted drive-thru food drives to benefit 10 participating food banks in Ohio, Pennsylvania and New Jersey. To help combat food insecurity in their communities, 26 FirstEnergy volunteers impressively collected and donated 6,791 pounds of food in one day.
Springing Up Tree Planting Events
Led by FirstEnergy's Green Teams – teams of company employees who volunteer their time and talent to support environmental initiatives – employees planted thousands of trees to celebrate Earth Day and Arbor Day as part of FirstEnergy's commitment to environmental stewardship. While the Green Teams had an initial goal to plant 10,000 trees during 2021, more than 14,000 trees were planted across five states before winter.
Joining Hands for Juneteenth
In 2021, Juneteenth became nationally recognized as a federal holiday for the first time. To celebrate, about 50 employees volunteered to help beautify the grounds at two Summit County Historical Society properties in Ohio where free Juneteenth events were hosted.
Rallying Behind a Local Family in Need
When a Wall Township, New Jersey, family needed help for their son with special needs, Jersey Central Power & Light (JCP&L) employees and other community members rose to the occasion. Together, they constructed a new ramp, which allowed the family to easily maneuver their son in and out of their home.
Revitalizing the Community
As part of Penn Power's close partnership with Disability Options Network (DON), employees routinely volunteer their time and skills to help DON revitalize a New Castle, Pennsylvania, community to provide accessible and affordable housing to individuals with disabilities. A $10,000 FirstEnergy Foundation donation to DON also helped fund an accessible fitness center for individuals with disabilities to enjoy free of charge.
Charging Up a Bright School year
A team of FirstEnergy employees volunteered their time to stuff backpacks with school supplies they collected through a virtual donation drive. The backpacks were then distributed to nearly 610 students within Ohio's Akron Public Schools through the United Way's "Stuff the Bus" initiative.
Building and Bettering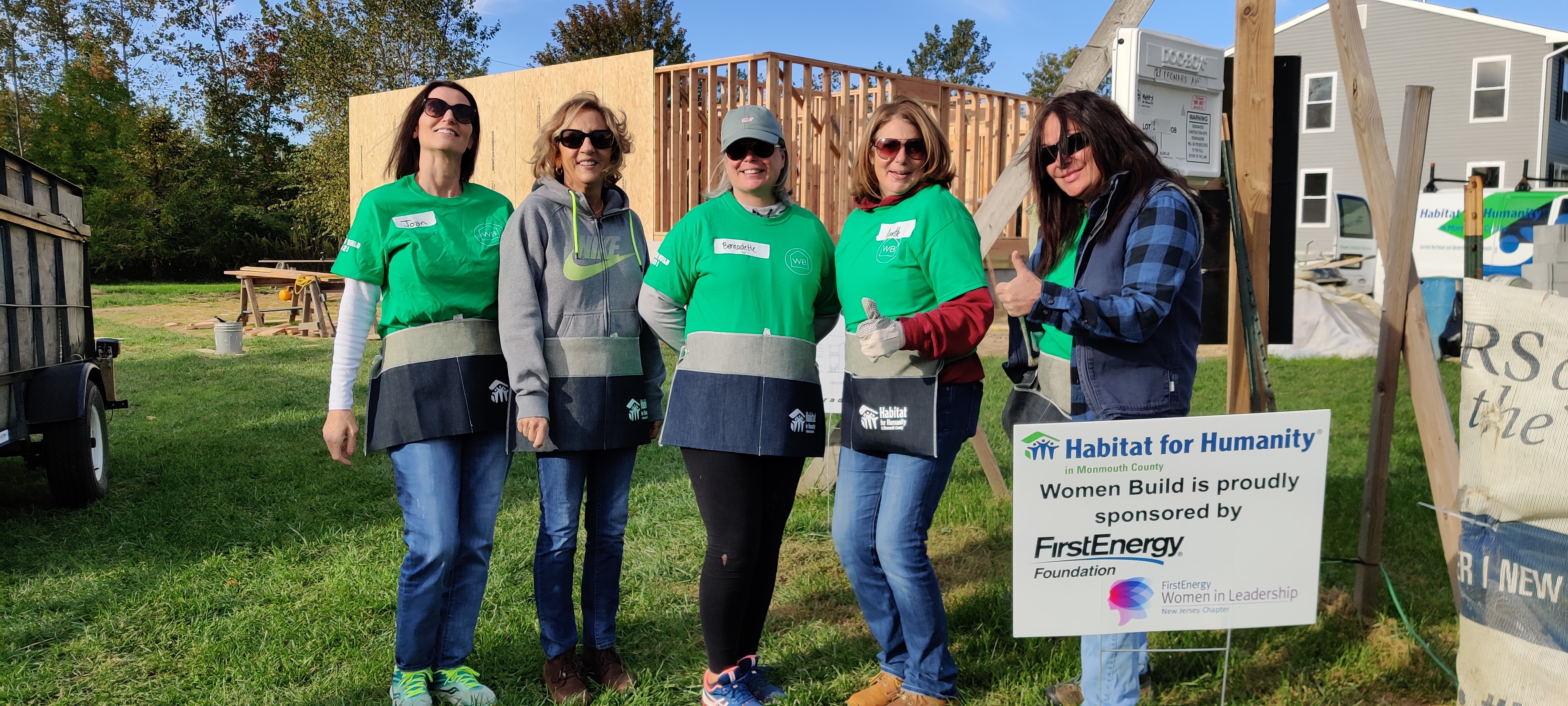 To help provide affordable homes to community members in need, employees from the JCP&L chapter of the Women in Leadership EBRG teamed up with Habitat for Humanity to build a two-family house in Atlantic Highlands. The project was supported by a $2,500 FirstEnergy Foundation donation made to Habitat for Humanity's "Women Build" program.
Assembling Priceless Playtime for Kids
As a fun way to celebrate Toledo Edison's 100th anniversary, employees once again partnered with Habit for Humanity to build custom playhouses for deserving children in Lucas County, Ohio. Among the recipients was six-year-old Gabriella Ernest, who lit up with excitement at the sight of her Barbie-themed playhouse.
Honoring Fallen Heroes During the Holidays
To honor veterans during the holidays, dozens of FirstEnergy employees and other community members placed hundreds of holiday wreaths on veteran gravestones at three national cemeteries in Ohio, Pennsylvania and West Virginia as part of the Wreaths Across America program. Wreaths Across America also received a $5,000 donation from the FirstEnergy Foundation.
Follow us into 2022 as we continue to share the wonderful ways our employees give back to the communities we serve.