FirstEnergy Becomes Presenting Sponsor of Akron Children's Hospital Akron Marathon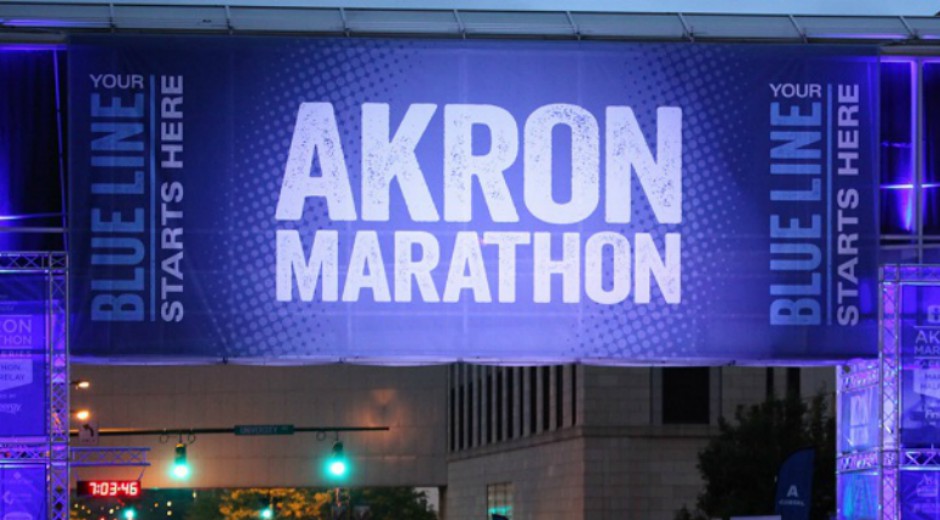 FirstEnergy is proud to be the presenting sponsor of the Marathon, Half Marathon and Team Relay that are held each September as part of the Akron Children's Hospital Akron Marathon Race Series.
"We're thrilled to partner with Akron Children's Hospital to increase our sponsorship of the Akron Marathon," said Chuck Jones, president and CEO of FirstEnergy, when the agreement was announced in October 2015. "This race has become a nationally respected event, both because it's so well-organized and because of the tremendous ways this community has embraced it. Many of our employees and customers run, volunteer and cheer for this event every year, making this a perfect fit for FirstEnergy."
FirstEnergy has been a major sponsor of the Akron marathon since its inception in 2003.
The inaugural Akron Marathon featured 3,775 participants and has grown to more than 14,000 across the weekend's events. The marquee event generates more than $6 million in economic activity and generates thousands of dollars more in contributions to countless charities.
"The Akron Marathon has always been about community and we're extremely happy one of the largest employers in Summit County has stepped up to become presenting sponsor," said Steve Marks, Akron Marathon founder.
"FirstEnergy has been a longtime partner of Akron Children's Hospital, and we are delighted that they accepted our invitation to step up to presenting sponsor of the marathon as we become the race's title beneficiary in 2016," said Bill Considine, Akron Children's Hospital president and CEO. "We are grateful to FirstEnergy and all the individuals and organizations who are so civic-minded and make Akron such a great place to live."
Visit www.akronmarathon.org* to learn more and register.
* By clicking this link you are leaving the FirstEnergy website and entering a website maintained by a third party. That party is entirely responsible for the content of its website.