Media Advisory - FirstEnergy February Wind Storm Update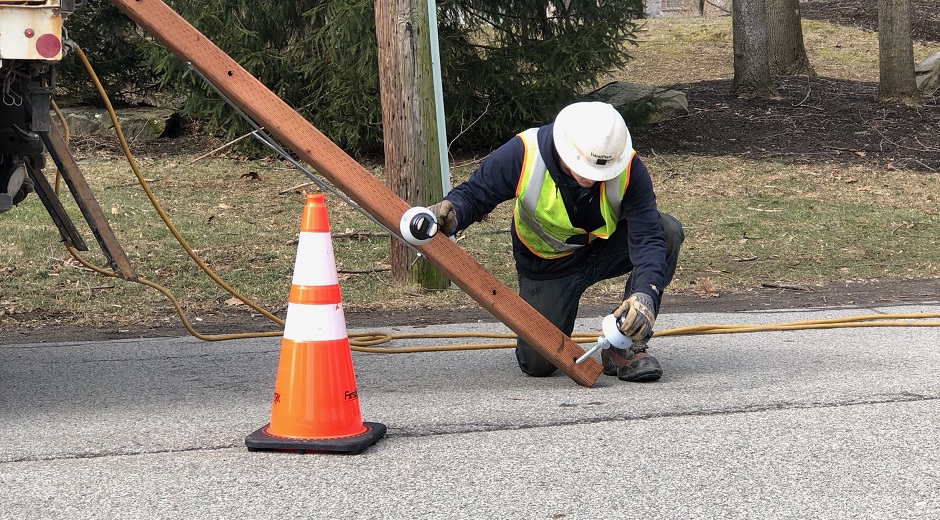 AKRON, Ohio, Feb. 27, 2019 -- FirstEnergy Corp.'s (NYSE: FE) utilities continue work to complete service restoration for customers who lost power after recent heavy, sustained winds across the company's service areas in six states.
All 10 of the company's utilities were impacted by this wind storm. More than 1 million customers lost service across our system, and about 13,000 customers remain without service.
Many of the remaining repairs will restore only a few customers at a time, which will delay complete storm restoration. Due to the widespread damage caused by this wind storm, we have thousands of remaining outages that require hours of crew work to restore one customer at a time.
Utility Summaries
The Illuminating Company: Almost 139,000 customers lost service, with 620 remaining to be restored. The majority of remaining customers are expected to be restored this afternoon. More than 800 workers are in the field making repairs, clearing tree damage and making sure public safety hazards are addressed.
Ohio Edison: More than 197,000 customers were left without service after the wind storm, and all but 670 have been restored to service. Complete restoration should be achieved by 4 p.m. Thursday. Hundreds of workers remain in the field, repairing damage and addressing safety concerns.
Penn Power: More than 33,000 customers were impacted by this storm, and 330 remain without service. Work is expected to be completed for remaining customers by Thursday.
West Penn Power: More than 161,000 customers lost service during this storm, and about 6,000 remain without service. More than 1,100 workers are on the ground making repairs and clearing hazards. The majority of remaining customers impacted by the wind storm will be restored by late Thursday.
Mon Power: More than 98,000 customers were impacted by the storm, and about 1,800 remain out of service. Hundreds of workers are continuing to make repairs. The majority of customers who remain out of service will be restored by midnight tonight.
Potomac Edison: About 62,000 customers were impacted by the storm, and 3,000 remain without service. More than 600 workers are on the ground working to complete the restoration efforts by midnight tonight in Maryland and midnight Thursday in West Virginia.
Jersey Central Power & Light: More than 133,000 customers were impacted by the storm and less than 600 remain without service, with most outages concentrated in the hardest hit area of Hunterdon County. More than 1,000 workers continue repairs and restoration work. Most customers who remain without power will have service restored by midnight tonight.
More Information
For updated information on power outages, FirstEnergy's storm restoration process and tips for staying safe, visit the 24/7 Power Center at www.firstenergycorp.com/outages.
Customers who are without power are encouraged to call 1-888-LIGHTSS (1-888-544-4877) to report their outage or click the "Report Outage" link on www.firstenergycorp.com. Customers should immediately report downed wires to their utility or their local police or fire department. Customers should never go near a downed power line, even if they think it is no longer carrying electricity. Extra caution should be exercised in areas where downed wires may be tangled in downed tree branches or other debris.
Connect with FirstEnergy companies online at www.firstenergycorp.com, on Twitter at @OhioEdison, @IlluminatingCo, @ToledoEdison, @Penn_Power, @W_Penn_Power, @MonPowerWV, @Penelec, or @PotomacEdison, or on Facebook at www.Facebook.com/OhioEdison, www.Facebook.com/ToledoEdison, www.Facebook.com/IlluminatingCo, www.Facebook.com/PennPower, www.Facebook.com/WestPennPower, www.facebook.com/PenelecElectric, www.facebook.com/PotomacEdison, www.facebook.com/MonPowerWV.
CONTACT: FirstEnergy, (888) 233-3583