Drones Give FirstEnergy a Quick and Easy Look at Equipment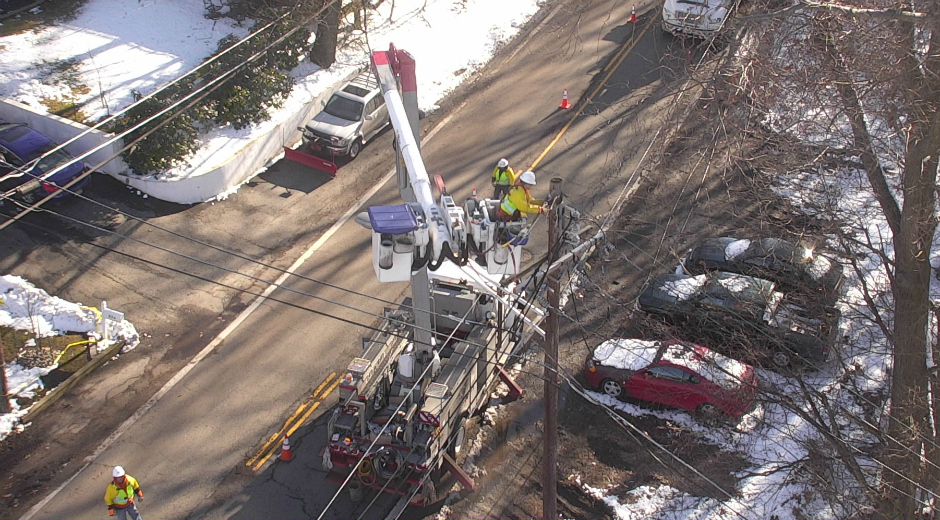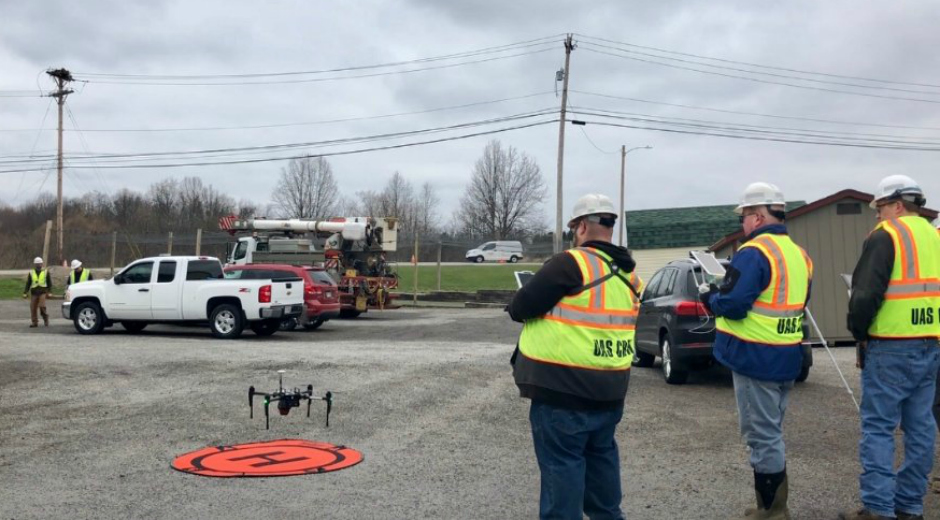 At FirstEnergy, our pilots are flying more than airplanes and helicopters – a team of licensed operators is now using aerial drones to perform a variety of inspections and other work throughout our six-state service territory.
"Our equipment and facilities are often in remote or difficult-to-access locations," said John Anna, manager of technical services at FirstEnergy. "Sending a camera-equipped drone to capture images is often quicker, and always safer, than sending our personnel to do the same job."
From inspecting the nests of protected birds of prey to assessing damage following severe weather, the company's six-person drone team is constantly finding new ways to improve work practices using the technology. Over the past year, the team has piloted hundreds of missions, which include:
Evaluating substations as part of a program to prioritize and replace wooden poles
Inspecting osprey nests that are situated on utility poles and power equipment
Examining equipment damage and construction progress after a gas explosion destroyed several transmission towers in western Pennsylvania
Conducting more than 50 missions that identified well over 200 necessary repairs following the March 2018 nor'easters
The company's drone pilots are trained by FirstEnergy's Flight Operations and licensed through the Federal Aviation Administration (FAA). In order to become certified, drone pilots must complete a rigorous program that includes ground school and training on airspace navigation.
MEDIA CONTACT: Lauren Siburkis, (330) 203-8850