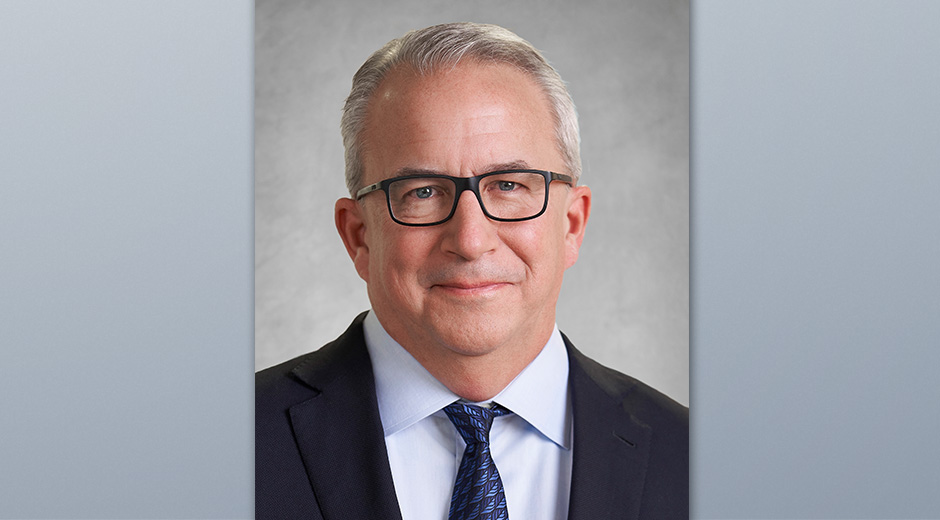 2022 Annual Meeting of Shareholders
Remarks from President and Cheif Executive Officer Steven E. Strah
May 17, 2022
Thank you, Don, and good morning, everyone.
I'm grateful for this opportunity to share our company's progress over the past year and our enthusiasm for the future.

In 2021, we embraced pivotal changes – changes which advanced a culture that prioritizes integrity and accountability. We also embraced transformation and innovation to reimagine our company and reshape it into a more forward-thinking, premier utility.

Throughout this cultural transformation, FirstEnergy has maintained strong operational and financial performance. And we're well positioned to capitalize on long-term, sustainable investments to meet our customers' evolving energy needs while growing value for shareholders.

In terms of operational change, FE Forward is our engine for optimizing our organization and customer-focused initiatives. In its first full year, FE Forward achieved $300 million in net capital expenditure efficiencies and working capital improvements, exceeding our initial projections. As FE Forward progresses through 2025, we anticipate cumulative free cash flow improvements of more than $1.7 billion. These savings provide opportunities for reinvestment in digital technologies, upgrading and integrating key systems and using data to drive more effective and efficient decisions for our customers.

For example, we're developing a dynamic, cross-organizational approach to delivering an exceptional customer experience. By equipping frontline employees with new technologies, we're empowering them to address a wide range of needs without lengthy service calls. We're making it easier for customers to interact with us, expanding public safety outreach and keeping our low-income customers' needs at the forefront. These efforts will position us to better help our customers with their energy decisions as we journey towards a clean and affordable energy future together.

FE Forward also yielded a realignment of our utility operations into a five-state model to enhance collaboration, streamline processes and maximize efficiency. We're beginning a longer-term review to consider the possible benefits of combining our Ohio utilities, as well as those in Pennsylvania, from a legal and financial perspective. This effort also presents an opportunity for us to look at how we brand our utility companies with our customers.

Last year, we invested nearly $3 billion to improve reliability, develop new technology, enable a smarter electric grid and support our customers' evolving energy needs. Our sustainable investment plan, which totals $17 billion from 2021 to 2025, is focused on developing a more resilient and modern grid. More specifically, the plan prioritizes emerging technologies, electric vehicle infrastructure, renewable generation and programs to help customers optimize their energy use.

We're also invested in promoting diversity, equity and inclusion in our workplace and within the communities we serve. By increasing our efforts to identify and hire diverse talent, we've made progress toward achieving a 30 percent increase in racially and ethnically diverse employees, from our 2020 baseline, both companywide and at the supervisor-and-above leadership level by 2025. In addition, FirstEnergy continues to earn local and national recognition for our demonstrated commitment to economic development, community engagement and DEI initiatives.

We also continue to make progress toward reducing greenhouse gas emissions within our direct, or Scope 1, control by 30% by 2030, from our 2019 baseline, as we work toward carbon neutrality by 2050. Late last year, we deployed the first hybrid electric bucket trucks in our vehicle fleet in our JCP&L service area. This rollout continues – with more than 100 vehicles on order – as we execute our plan to electrify 30% of our approximately 3,400 light duty and aerial fleet vehicles by 2030, reaching 100% electrification by 2050. We've also taken other key steps toward minimizing our environmental impact through habitat conservation and accelerating waste reduction and management efforts.

Additionally, we're exploring opportunities to support renewable energy across our service territory. In April 2022, Mon Power and Potomac Edison obtained conditional approval to build five solar energy projects throughout the companies' West Virginia service territory. Together, these facilities would generate 50 megawatts of renewable energy. We're excited about the opportunity to meet the growing demand for cleaner energy in West Virginia and to encourage economic development in the state, as a growing number of companies require that a portion of the electricity they purchase be generated by renewable sources. At the same time, we're continuing efforts to thoughtfully transition away from our regulated coal generation fleet in West Virginia no later than 2050.

These and other companywide goals outlined in our strategic plan lay the groundwork for continued progress in the coming years.

In the last year, we've implemented substantial actions to resolve the challenges we've been working through since 2020. These actions include strengthening the leadership team, building a best-in-class compliance program and substantially modifying our approach to political engagement. These significant and continuous efforts facilitated an agreement between FirstEnergy and the Department of Justice in July 2021.

We've also seen several important developments in the first part of this year. In February, the parties in the shareholder derivative cases agreed to a global settlement, subject to court approval. Finally, in April 2022, we reached a settlement in the ratepayer civil RICO lawsuit in the amount of $37.5 million.

By keeping our core values at the center of our business practices and daily behaviors, we are moving forward with clarity and a renewed sense of purpose. Guided by our newly enhanced Code of Conduct, we're fostering a culture of trust where leaders openly engage in two-way dialogue with our employees who are encouraged to voice their opinions and be empowered to strive for continuous improvement. We've also hired several accomplished new leaders in the last year, whose fresh perspectives and shared commitment to integrity are helping FirstEnergy emerge as a more inclusive and forward-thinking company.

It's an honor to work alongside such a talented, dedicated and diverse team of employees, who truly embody our core values. Even as many continue to work remotely, our employees have proven themselves to be people-centric and results-driven – striving to do their best for our customers and each other every day.

On a personal note, I deeply appreciate the Board's confidence in me and remain committed to leading by example – with integrity and transparency. I look forward to working with our refreshed Board, including new directors Sean Klimczak of Blackstone and Jana Croom, who is chief financial officer for Kimball Electronics. At the same time, I'd like to express my sincere appreciation to our outgoing directors: Don Misheff, Mike Anderson, Julia Johnson, Tom Mitchell, Chris Pappas and Luis Reyes. I'm very grateful for your expertise and guidance.

I'm proud of our company's progress on core operational, financial and ESG matters. And I trust we'll meet future challenges with a continued spirit of inclusion, innovation and collaboration – a spirit which makes FirstEnergy a company that's prepared to not only succeed, but also to lead, in the years ahead.

Thank you for joining us today and thank you for your continued support as we realize our vision for the future of FirstEnergy.