FirstEnergy Reminds Customers to Keep Signs Off Utility Poles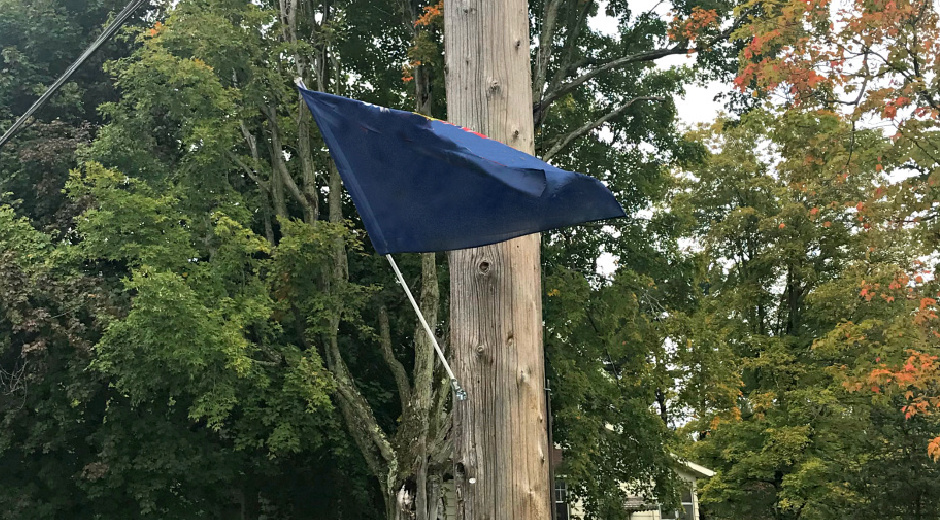 In the weeks leading up to the Nov. 3 election, FirstEnergy is reminding the public not to hang signs or flags on utility poles or electrical equipment. By keeping utility poles free from all types of signs and materials, you can help keep your community powered, as well as you and your local utility workers safe.
"Although seemingly innocent, putting signs or other items on utility poles creates serious safety hazards for our employees and the public," said John Skory, vice president of utility operations at FirstEnergy. "Nails, staples or other fasteners used to attach these objects to poles can be dangerous to workers who must climb these poles to repair or maintain our equipment."

Fixtures embedded in the pole can lead to a line worker snagging or piercing a hole in their personal protective equipment, like the insulated rubber gloves that keep them safe when they work with high-voltage electrical equipment. Tampering with a utility pole also puts an individual at risk of making accidental contact with energized power lines, which is why we urge the public to stay far away from our equipment.

In addition, states prohibit the posting of signs or outdoor advertising on utility poles. Individuals who would like to advertise a cause or event are encouraged to check with their local municipality on regulations about posting signs in their community, and please keep them off utility poles.

For more information about what you and your loved ones can do to stay safe around electricity, please visit www.firstenergycorp.com/publicsafety. You can also view electrical safety tips or join in on the conversation on social media by using the hashtag #StopLookLive.
MEDIA CONTACT: Lauren Siburkis, (330) 203-8850