FirstEnergy Foundation Grant Supports The Salvation Army of East Cleveland's Vaccination Event for Hundreds of Area Residents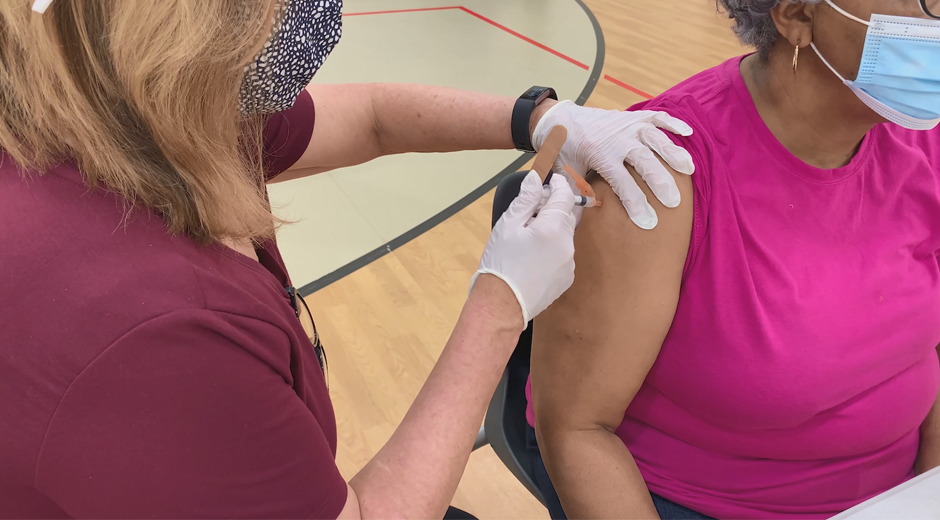 FirstEnergy is privileged to serve more than six million customers across its service area, spanning from Ohio to the Jersey Shore. Nestled in each community are hundreds of unique stories about the residents, businesses and organizations we serve. We provide them with the power and support they depend on each day to continue making a difference in their local communities, and we look forward to sharing their stories with you.
Like the rest of us, 71-year-old Verna Stanford has felt the impact of a life disrupted by the coronavirus over the last year.
For Stanford, living through the pandemic has been like being dropped all alone in an ocean with no land in sight. Due to her age, the retired East Clevelander is at a higher risk for developing dangerous symptoms from the virus, and contact with family members, friends or the public can present additional health risks.
This prolonged sense of anxiety and fear of COVID-19 has made trivial things like running errands incredibly stressful for Stanford.
"I felt very uneasy about going to the grocery store or anything, really," Stanford said. "I just didn't feel good about it because I wasn't sure if I was standing next to someone that had COVID."
Sandford caught her first sight of land in this vast ocean of uncertainty when it was announced that COVID-19 vaccines were being made available to the public. But for Stanford, many of the clinics offering the vaccine were not ideal.
"I really wanted to get vaccinated, but I needed a place that was available, convenient and comfortable," she said.
That's when The Salvation Army of East Cleveland came to the rescue, offering Stanford and hundreds of other area residents a vaccination site in East Cleveland. The vaccination event was funded, in part, by charitable contributions from organizations like The FirstEnergy Foundation.
Verna Stanford was able to meet with Mike DeWine, the Governor of Ohio, at the Salvation Army of East Cleveland after her first dose of the Moderna vaccine.
"It was very important to us to provide a place in the local community for immunizations to take place," said Major Thomas Applin from The Salvation Army of Greater Cleveland. "We know the barrier of needing to travel to get vaccinated will cause people not to get it."
The Salvation Army of East Cleveland made it easier for locals to receive the vaccine by teaming up with the Cuyahoga County Board of Health and the City of East Cleveland to safely and conveniently administer both the first and second dose of the Moderna vaccine to more than 300 locals.
As part of their partnership with the City of East Cleveland, transportation to and from the vaccination site was also provided for residents.
"Every day, we meet the needs of individuals from every walk of life," said Major Applin. "Making sure people have vaccination access is another way of giving them hope and improving their lives for the future."
The FirstEnergy Foundation awarded The Salvation Army a $50,000 grant in December 2020 as part of its"Investing with Purpose" initiative. The grant helps The Salvation Army of Greater Cleveland and its seven centers of operation around the city provide a variety of programs designed to give hope and improve the quality of life of the tens of thousands of local community members.
"Whether it's providing educational programs for children, basic necessitie for families or working with senior citizens The Salvation Army Invests more than $20 million in the communities we serve," said Major Applin. "By donating to The Salvation Army, FirstEnergy is making an investment in the community."