Making the Environment Better
FirstEnergy Announces Carbon Neutrality Pledge
On November 9, 2020, in alignment with its mission to help build a brighter and more sustainable future for the communities it serves, FirstEnergy announced its pledge to achieve carbon neutrality by 2050. The company also set an interim goal for a 30% reduction in greenhouse gases within the company's direct operational control by 2030, based on 2019 levels.
These commitments are included in FirstEnergy's comprehensive Climate Position and Strategy Statement, which outlines the company's aggressive, business-wide plans to mitigate risks from climate change, reduce greenhouse gas emissions, and enable its customers and communities to thrive in a carbon-neutral economy.
FirstEnergy's Climate Position:
We believe climate change is among the most important issues of our time, and we're committed to doing our part to ensure a bright and sustainable future for the communities we serve. Through the diligent execution of our climate strategy, we will work toward achieving carbon neutrality by 2050, which we view as a key step in meeting the climate challenge and building a sustainable energy future for the next generation. In addition, we have a responsibility to our stakeholders to proactively mitigate the company's climate change risks and capitalize on emerging opportunities in a carbon-neutral economy – all while meeting the changing needs of our diverse customer base.
Read more in FirstEnergy's Climate Position and Strategy Statement.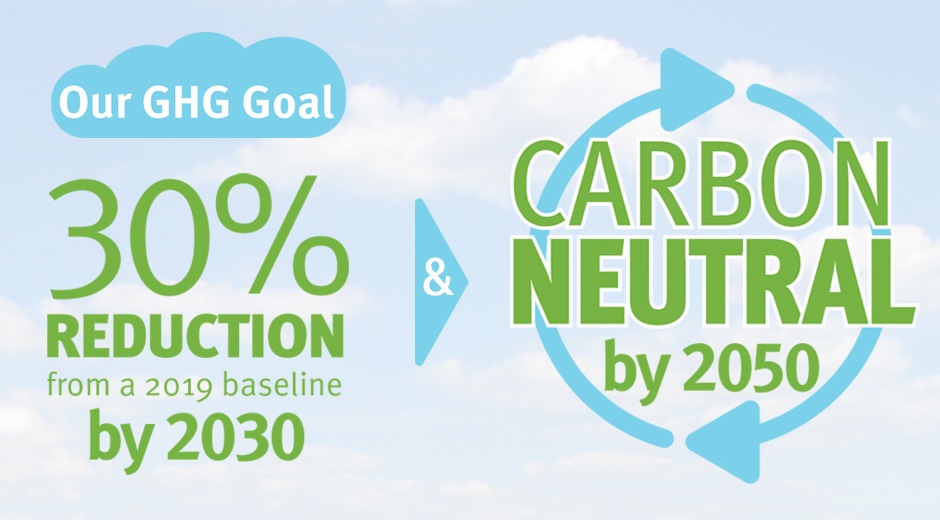 Corporate Responsibility Report

FirstEnergy's Corporate Responsiblity Report is aligned with the five pillars of our mission statement and includes extensive detail on our Environmental, Social and Governance (ESG)-related efforts to achieve sustainable performance.
The report addresses our work to reduce the environmental impact of our operations as we continue to build, strengthen and modernize our transmission and distribution system. The report also describes FirstEnergy's high standards for corporate governance and our work to improve lives in our communities, while providing safe, reliable electric service to our customers.