Making the Environment Better
Preserving and protecting the environment is a key part of our mission and business strategy. We conduct sustainable operations designed to comply with all applicable federal, state and local laws, and we continually work to reduce our impact on the environment. We meet best-practice standards in asset construction and management, emissions control, permitted discharges, waste management, and the health, safety and general welfare of our employees and communities.

Learn more about our climate goals, environmental policies and practices, compliance and conservation on our Corporate Responsibility website, fecorporateresponsibility.com

FirstEnergy's Carbon Neutrality Pledge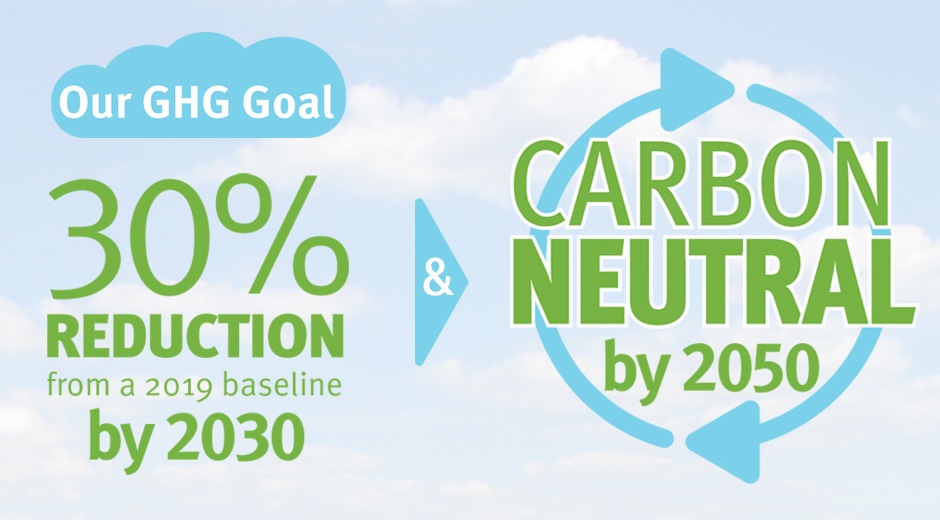 In alignment with our mission to help build a brighter and more sustainable future for the communities we serve, FirstEnergy has pledged to achieve carbon neutrality by 2050. We also set an interim goal for a 30% reduction in greenhouse gases within our direct operational control by 2030, based on 2019 levels.
These commitments are included in our comprehensive Climate Strategy Statement, which outlines our aggressive, business-wide plans to mitigate risks from climate change, reduce greenhouse gas emissions, and enable our customers and communities to thrive in a carbon-neutral economy.
FirstEnergy's Climate Position:
We believe climate change is among the most important issues of our time, and we're committed to doing our part to ensure a bright and sustainable future for the communities we serve. Through the diligent execution of our climate strategy, we will work toward achieving carbon neutrality by 2050, which we view as a key step in meeting the climate challenge and building a sustainable energy future for the next generation. In addition, we have a responsibility to our stakeholders to proactively mitigate the company's climate change risks and capitalize on emerging opportunities in a carbon-neutral economy – all while meeting the changing needs of our diverse customer base.
Read more about FirstEnergy's Climate Story on our Corporate Responsibility website.
Corporate Responsibility Website

FirstEnergy's Corporate Responsiblity Website
At FirstEnergy, corporate responsibility is about staying true to our mission, core values and commitment to integrity. It's about understanding the impact our company can make in the world around us and choosing to do what is right and good with that opportunity. For us, that means pursuing initiatives and goals that align with our foundational principles and positively impacting all of our stakeholders. We are proud of the steps we've taken to demonstrate our commitment to corporate responsibility, and we look forward to continuously refining our approach and improving our performance on environmental, social and governance (ESG) matters.