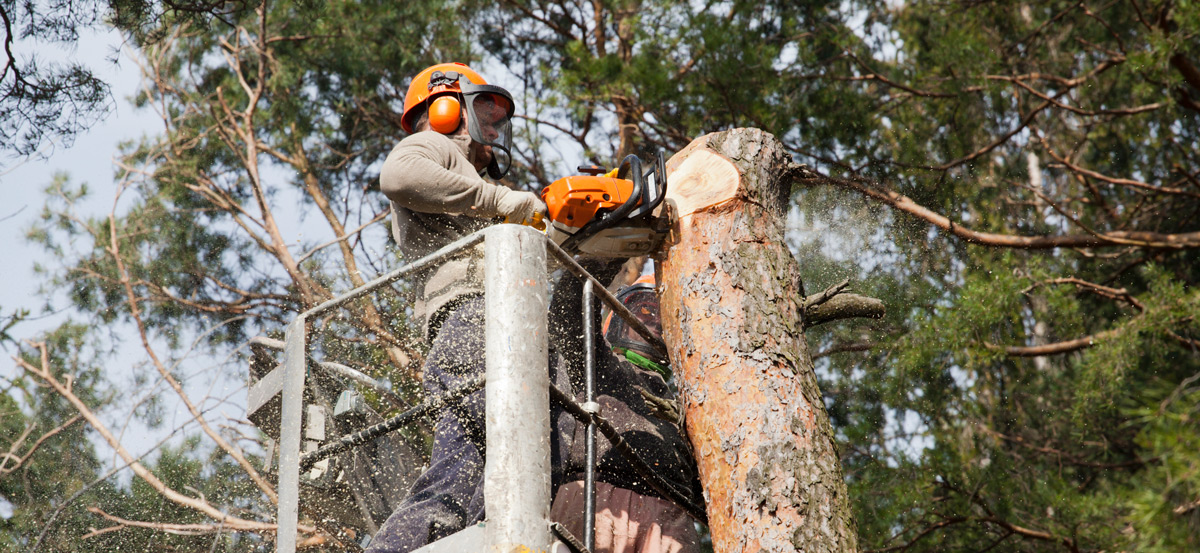 Professional tree-care specialists who can offer safe and quality work
Nature can wreak havoc on trees if they're not well-maintained. The Tree Services Program can help protect your trees and help you avoid unwanted problems by identifying and addressing areas that are susceptible to damage. If your trees have suffered damage, trusted independent professional contractors can provide emergency service to safely remove the entire tree, move dangling limbs away from structures, or install a brace or other support to protect a tree—and any nearby structures—from future damage. By investing in your trees now, you can potentially add years to their lives and help avoid costly surprises later.
Tree and stump removal
Tree pruning and trimming
Emergency tree services
Tree health maintenance
Tree work can be very dangerous as it involves sharp cutting tools, falling debris, high heights and more. Bodily injuries are a very real threat which is why this work is best left to professionals. Make your safety the number one priority and hire trained experts to help!
Three easy ways to pay
On your electric bill - Take advantage of convenient monthly payment plans for up to 36-months and no money down, with approved credit and contingent upon our ability to add the program charge to your monthly electric utility bill.*
In full - with check or credit card
Credit card - with monthly installments on your credit card
For more information or to request a quote, simply call us at 1-800-505-7283, Monday – Friday 8:00 a.m. to 8:00 p.m., Saturday 9:00 a.m. to 6:00 p.m., closed Sunday.




---
*Not available in Ohio and New Jersey.