Wood Pole Inspection and Replacement Program Continues at West Penn Power to Enhance Service Reliability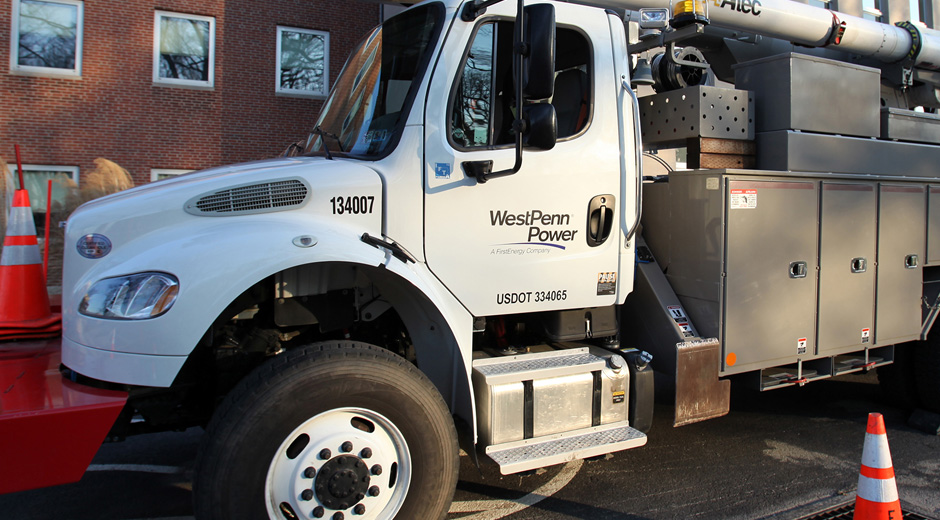 GREENSBURG, Pa., Nov. 10, 2016 -- West Penn Power, a FirstEnergy Corp. (NYSE: FE) utility, will inspect about 30,400 wooden utility poles this year for signs of wear, insect infestation or damage from motor vehicle accidents as part of the company's annual inspection program. As a result of the inspections, the company expects to replace or repair 370 wooden utility poles this year, which would stretch about three miles if laid end to end.
A standard 40-foot wooden distribution pole typically is expected to last more than 50 years. The most common utility pole is made from a Southern Yellow Pine tree and costs about $400. West Penn Power will spend more than $1.6 million to inspect, replace and repair utility poles in 2016.
"West Penn Power's pole inspection and replacement program is designed to help enhance service reliability for our customers," said David W. McDonald, president of West Penn Power. "While certainly durable, these poles are subject to damage from severe weather, falling trees, and traffic accidents. West Penn Power's utility poles are vital to the delivery of electricity to homes and businesses in our service area. Over time, some poles need to be replaced or repaired to help ensure reliable operations."
Typically, specialized contractors perform the pole inspections. As part of the process, a visual inspection is completed, along with checking the pole to determine if the interior is sound. Poles also can be reinforced rather than replaced. One of the most common reinforcement techniques is to snug a C-shaped steel beam against the pole, jackhammer the beam into the ground, and secure it to the pole with tight, metal bands.
All wood poles throughout the 24-county West Penn Power service territory are inspected on a 12-year cycle. Inspections began in January and continued through the summer, with pole replacements and repairs scheduled to be completed during the fall.
West Penn Power has inspected about 30,425 wooden poles in and around the following communities:
Arnold - 752
Boyce - 937
Butler – 3,968
Charleroi – 2,609
Clarion - 49
Jeannette – 2,606
Jefferson – 1,524
Kittanning – 2,630
Latrobe – 1,967
McConnellsburg –766
McDonald- 1,126
Pleasant Valley – 1,459
St. Marys – 1,850
State College – 3,599
Uniontown – 1,838
Washington – 2,532
Waynesboro - 213
West Penn Power serves about 720,000 customers in 24 Pennsylvania counties. Connect with West Penn Power on Twitter @W_Penn_Power and on Facebook at www.facebook.com/WestPennPower.
FirstEnergy is dedicated to safety, reliability and operational excellence. Its 10 electric distribution companies form one of the nation's largest investor-owned electric systems, serving customers in Ohio, Pennsylvania, New Jersey, West Virginia, Maryland and New York. The company's transmission subsidiaries operate more than 24,000 miles of transmission lines that connect the Midwest and Mid-Atlantic regions. Follow FirstEnergy on Twitter @FirstEnergyCorp or online at www.firstenergycorp.com.
CONTACT: FirstEnergy Corp., 800 Cabin Hill Drive, Greensburg, Pa., 15601, www.firstenergycorp.com | News Media Contact: Todd Meyers, (724) 838-6650