West Penn Power Announces Winners of "Merry & Bright" Photo Contest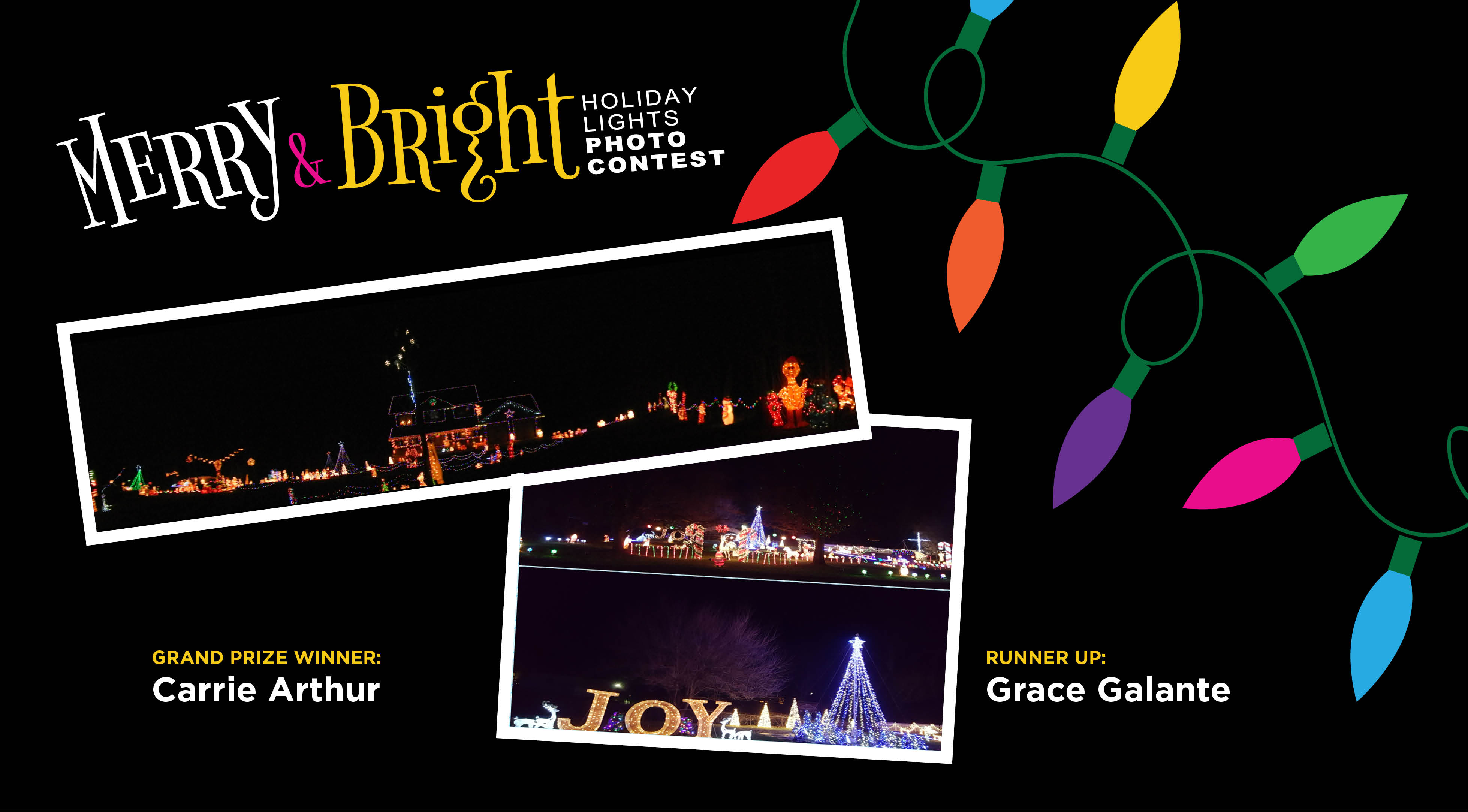 Amity, Pa., resident Carrie Arthur is the grand prize winner of West Penn Power Company's third annual "Merry & Bright" Holiday Lights Photo Contest, a competition conducted on the company's Facebook page.
Arthur and her family spent weeks creating an elaborate light display that received more than 1,200 votes out of 3,300 total votes cast on Facebook. She won a $200 Visa gift card and a set of Lumenplay app-enabled LED lights.
Customers were encouraged to submit photos of their homes' outdoor holiday light displays on the West Penn Power Facebook page during the first several weeks of December. Ten finalists were selected from all entries, and visitors to West Penn Power's Facebook page voted to select the winners.
Each year after Halloween, the Arthurs begin decorating for the holidays with the goal of unveiling their grand display the day after Thanksgiving. With more than 36,000 lights, their display boasts a variety of themes such as a "deer and tree forest" with dozens of lighted deer and trees, and an illuminated bumper car track with Santa and a snowman in bumper cars. Another staple in their display is a 7-foot hot air balloon that hangs from two trees and gives the illusion of floating in the sky when it is lit up at night.
"My husband Norm started decorating when he was young and still lived at home with his parents," said Arthur, a mother of three. "Since we got married 11 years ago, Norm has carried on the holiday decorating tradition with our family and our display continues to grow each year."
Defending "Merry & Bright" champ Grace Galante of Jeannette, Pa., came in a close second with 1,135 votes. She won a $100 Visa gift card. Her festive display comprised of 25,000 lights and large inflatables includes a 25-foot tree, gingerbread house, candy garden and a colorfully lit "Joy" sign.
"Our 'Merry & Bright' Holiday Lights Photo Contest showcases some of the most spectacular holiday scenes in Pennsylvania," said Rosemary Spoljarick, manager of community involvement at FirstEnergy. "Thanks to everyone who entered the contest and voted for their favorite display on Facebook. Congratulations to the winners!"
CONTACT: Lauren Siburkis, (330) 384-7998