Potomac Edison to Hold Information Session for Utility Career
Event on February 4 at Blue Ridge Community and Technical College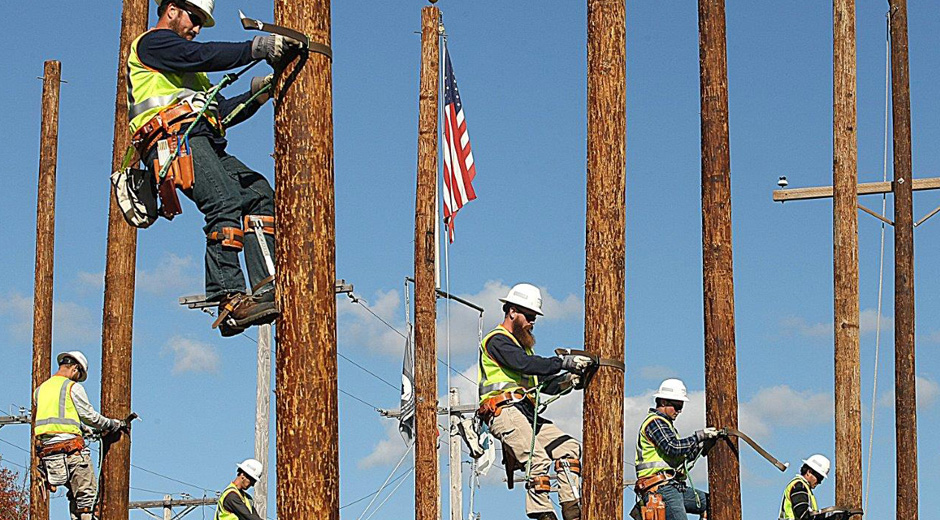 WILLIAMSPORT, Md., Jan. 30, 2017 -- Potomac Edison will hold an information session for its Power Systems Institute (PSI) line worker training program at Blue Ridge Community and Technical College in Martinsburg, W.Va., on Saturday, February 4 at 10 a.m.
Representatives from Potomac Edison will discuss the program and explain how interested students can enroll for the fall 2017 session. Blue Ridge Community and Technical College offers a two-year Associate of Applied Science degree in Electric Utility Technology. Qualified students will receive tuition, books and lab fees courtesy of Potomac Edison. Students with the right grades and skills will have the potential to be hired upon graduation. Class size is expected to range from 15-20 students.
"The Power Systems Institute provides a unique opportunity for interested candidates to pursue a career in the electric utility industry," said James Sears, president of Maryland Operations. "Well trained line workers are essential to our business, and help us maintain safe, reliable service for our customers."
To learn more about starting a rewarding career in the electric utility industry, please join us on February 4:
Blue Ridge Community and Technical College
Saturday, February 4, 2017, 10 a.m. to noon
Main Campus – Room 1101
13650 Apple Harvest Drive, Martinsburg, W.Va., 25403
More information is available online at www.firstenergycorp.com/psi or by calling 1-800-829-6801.
Potomac Edison serves about 257,000 customers in seven Maryland counties and more than 137,000 customers in the Eastern Panhandle of West Virginia. Follow Potomac Edison at www.potomacedison.com, on Twitter @PotomacEdison, and on Facebook at www.facebook.com/PotomacEdison.
FirstEnergy is dedicated to safety, reliability and operational excellence. Its 10 electric distribution companies form one of the nation's largest investor-owned electric systems, serving customers in Ohio, Pennsylvania, New Jersey, West Virginia, Maryland and New York. The company's transmission subsidiaries operate more than 24,000 miles of transmission lines that connect the Midwest and Mid-Atlantic regions. Follow FirstEnergy on Twitter @FirstEnergyCorp or online at www.firstenergycorp.com.
CONTACT: News Media Contact: Eyad Gheith, (330) 384-3806