Potomac Edison Removing Ash Trees to Help Prevent Outages
Special Emerald Ash Borer Program Underway to Remove Dead and Damaged Trees Near Electrical Equipment to Enhance Service Reliability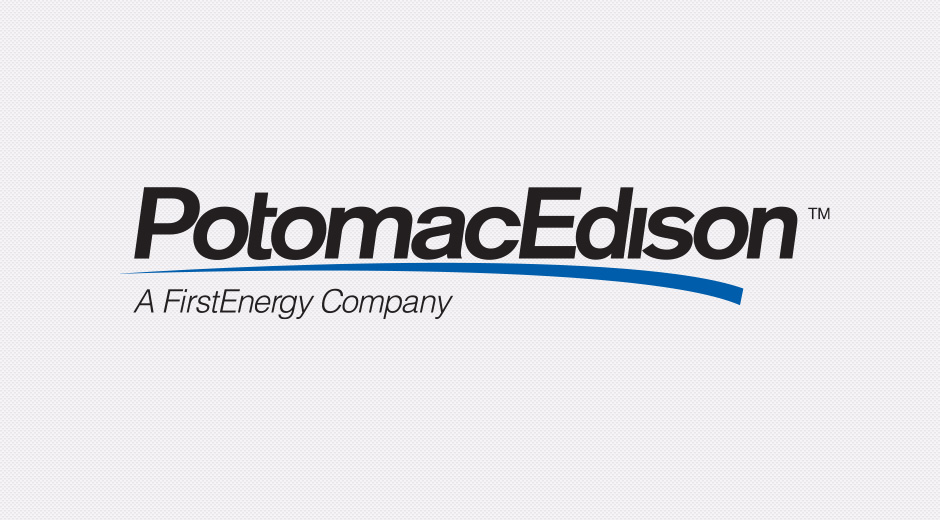 WILLIAMSPORT, Md., Oct. 5, 2016 -- Potomac Edison, a subsidiary of FirstEnergy Corp. (NYSE: FE), has initiated a special program in its Maryland service area to proactively remove thousands of ash trees damaged by the emerald ash borer located near power lines and other equipment to help prevent electric service interruptions and enhance system reliability for customers.
Tree crews have taken down about 3,300 dead and dying ash trees in Potomac Edison's Maryland service territory so far this year, with plans to remove 1,700 more in 2016 at a total cost of about $750,000.
Ash tree removal is part of Potomac Edison's $36 million vegetation management program for 2016, which includes plans to trim trees and control vegetation to help maintain proper clearances along nearly 3,000 miles of distribution and transmission lines throughout the company's service area.
"Ash trees pose a growing risk to our electric system as they quickly succumb to the emerald ash borer and have the potential to fall and damage our power lines, utility poles and other equipment," said James A. Sears, Jr., president of FirstEnergy's Maryland Operations and vice president of Potomac Edison. "We are addressing this problem proactively and aggressively by removing the damaged ash trees before they disrupt electric service to our customers."
First confirmed in the U.S. in Michigan in 2002, the invasive emerald ash borer originated in Asia and has decimated millions of trees in more than 20 states.
Potomac Edison is or will be conducting tree trimming and ash tree removals in the following counties and communities before the end of the year:
Allegany – Bel Air, Corriganville, Cresaptown, Cumberland, Flintstone, Rawlings
Berkeley (WV) – Falling Waters, Hedgesville, Inwood, Martinsburg
Carroll – Union Bridge
Frederick – Adamstown, Emmitsburg, Jefferson, Thurmont, Urbana, Yellow Springs
Garrett – Grantsville, Swanton
Hampshire (WV) – Augusta, Bloomery, Kirby, Purgitsville, Springfield
Hardy (WV) – Baker, Mathias, Old Fields, Rio
Jefferson (WV) – Shepherdstown
Montgomery – Barnesville, Clarksburg, Poolesville
Morgan (WV) – Berkeley Springs
Washington – Boonsboro, Hagerstown, Keedysville, Maugansville, Sharpsburg
As part of its notification process, Potomac Edison works with municipalities to inform them of tree trimming schedules. In addition, customers living in areas along company rights-of-way also are notified prior to vegetation management work being done.
Tree trimming is done on a five-year cycle in Maryland and West Virginia. Vegetation is inspected and trees are pruned in a manner that helps preserve the health of the tree, while also maintaining safety near electric facilities. In some cases, trees that are considered to present a danger or are diseased may be removed.
The vegetation management work is conducted by certified forestry experts under the company's direction, including Asplundh Tree Expert Company, Jaflo, Inc., Nelson Tree Service and Wright Tree Service.
To learn more about FirstEnergy's tree trimming and vegetation management programs go to www.firstenergycorp.com/trees.
Potomac Edison serves about 260,000 customers in seven Maryland counties and 138,000 customers in the Eastern Panhandle of West Virginia. Follow Potomac Edison on Twitter @PotomacEdison.
FirstEnergy is dedicated to safety, reliability and operational excellence. Its 10 electric distribution companies form one of the nation's largest investor-owned electric systems, serving customers in Ohio, Pennsylvania, New Jersey, West Virginia, Maryland and New York. The company's transmission subsidiaries operate more than 24,000 miles of transmission lines that connect the Midwest and Mid-Atlantic regions. Follow FirstEnergy on Twitter @FirstEnergyCorp or online at www.firstenergycorp.com.
Editor's Note: Photos of tree crews removing dead and dying ash trees are available for download on Flickr.
CONTACT: Todd Meyers, (724) 838-6650