Penn Power Announces Winners of "Merry & Bright" Photo Contest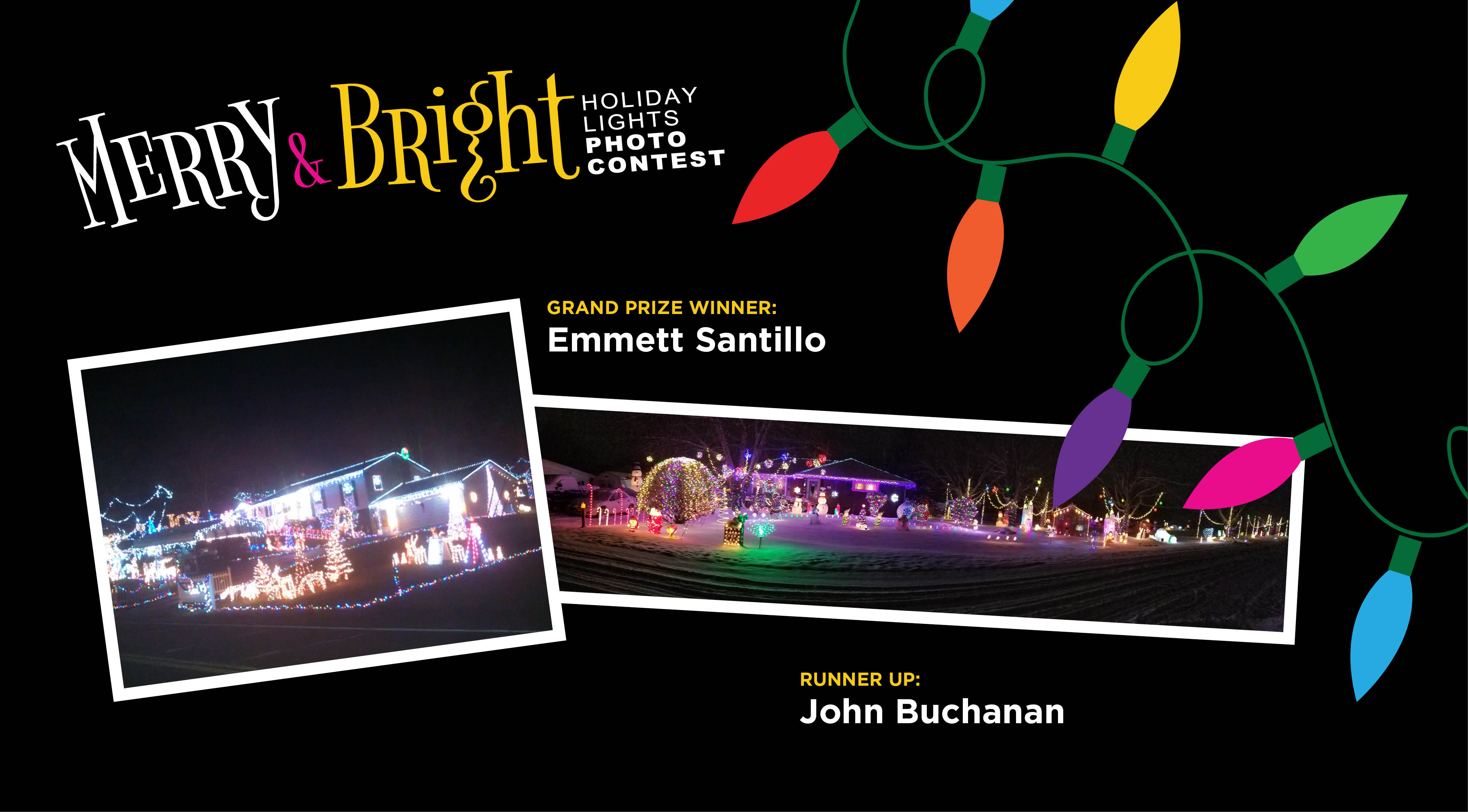 Beaver Falls, Pa., resident Emmett Santillo defended his title as grand prize winner of Pennsylvania Power Company's (Penn Power) third annual "Merry & Bright" Holiday Lights Photo Contest, a competition conducted on the company's Facebook page.
Santillo – who secured the top prize last year – spent weeks perfecting his elaborate, animated light display. His hard work received nearly 800 votes out of 1,800 total votes cast on Facebook. He won a $200 Visa gift card and a set of Lumenplay app-enabled LED lights.
Over the past decade, Santillo has collected more than $16,000 for the Women's Center of Beaver County from people who visit his display. All proceeds go to the center, including his prize winnings from this contest.
Customers were encouraged to submit photos of their homes' outdoor lighting displays on Penn Power's Facebook page during the first several weeks of December. Ten finalists were selected from all entries, and visitors to the company's Facebook page voted to select the winners.
Santillo and his family have been decorating their home together for nearly 25 years, adding to the display each year. This year's display boasted more than 140,000 lights that covered an acre of property. It also featured a variety of scenes throughout the yard for animal lovers and Disney fans. A few of Santillo's favorite pieces in the display are his two nativity scenes.
Runner up John Buchanan of Sharpsville, Pa., received nearly 460 votes on Facebook and won a $100 Visa gift card. His display featured more than 47,000 lights that were synced to music on a dedicated radio station. Other staples in Buchanan's display included a large inflated airplane with Santa, his elves and reindeer as well as a gingerbread house with Santa and the elves playing in the window.
"Our 'Merry & Bright' Holiday Lights Photo Contest showcases some of the most spectacular holiday scenes in Pennsylvania," said Rosemary Spoljarick, manager of community involvement at FirstEnergy. "Thanks to everyone who entered the contest and voted for their favorite display on Facebook. Congratulations to the winners!"
View the winning photos on Penn Power's Facebook page or on Flickr.
CONTACT: Lauren Siburkis, (330) 384-7998