Penelec Employees in Shippensburg and Indiana Combine for 10 Years of Safe Operations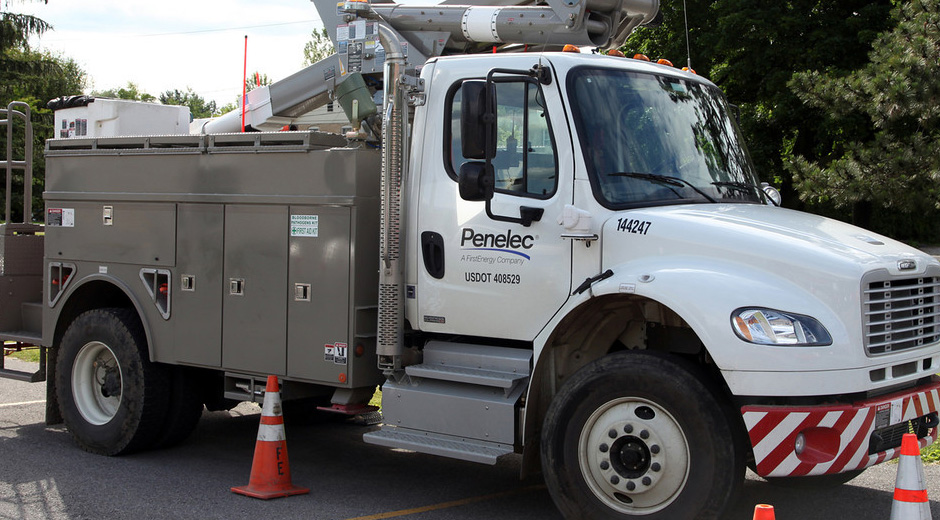 Erie, Pa. – Pennsylvania Electric Company (Penelec) linemen and other operations services employees based in the towns of Shippensburg and Indiana have worked a combined 10 years without incurring an Occupational Safety and Health Administration (OSHA)-recordable injury, which is one that requires medical treatment beyond basic first aid.
The safety streak is more than eight years for Penelec employees based at the Shippensburg service center and two years for those at the Indiana service center. Overall, about 40 line workers, meter readers, managers, forestry and meter services personnel have worked safely for more than 270,000 combined hours.
In addition, Indiana line shop employees have gone three years without a motor vehicle accident, driving safely for approximately 750,000 cumulative miles.
"Safety is the top priority at Penelec and we are proud of this impressive achievement," said Scott Wyman, regional president, Penelec. "Safe operations represents a commitment by our employees and management to ensure everyone returns home safely to their families and friends each and every day."
The safety achievements are even more impressive knowing that Penelec employees work with high voltages of electricity, and often operate in some of the most dangerous conditions, including ice and snow, high winds and thunderstorms and wide-spread flooding. More than 201,000 customers in the Shippensburg and Indiana areas have had their power restored since any Penelec employee in those locations last sustained an OSHA-recordable injury.
Penelec, a FirstEnergy Corp. (NYSE: FE) subsidiary, serves approximately 600,000 customers in 31 Pennsylvania counties. Connect with Penelec on Twitter @Penelec and on Facebook at www.facebook.com/PenelecElectric.
FirstEnergy is a diversified energy company dedicated to safety, reliability and operational excellence. Its 10 electric distribution companies form one of the nation's largest investor-owned electric systems, serving customers in Ohio, Pennsylvania, New Jersey, West Virginia, Maryland and New York. The company's transmission subsidiaries operate more than 24,000 miles of transmission lines that connect the Midwest and Mid-Atlantic regions. Follow FirstEnergy on Twitter @FirstEnergyCorp or online at www.firstenergycorp.com.
News Media Contact: Scott Surgeoner (610) 921-6785