Mon Power Removing Ash Trees to Help Prevent Outages
Vegetation Management Efforts Include Targeting Trees Damaged by Emerald Ash Borer to Enhance Service Reliability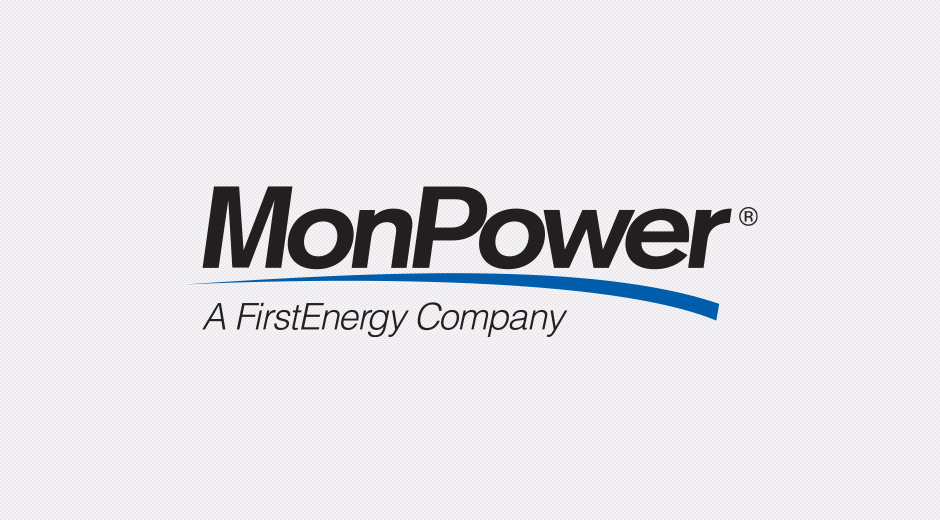 FAIRMONT, W.Va., Sept. 29, 2016 -- Mon Power, a subsidiary of FirstEnergy Corp. (NYSE: FE), is proactively removing thousands of ash trees damaged by the emerald ash borer located near power lines and other equipment to help prevent electric service interruptions and enhance system reliability for customers.
Tree crews have taken down nearly 16,000 dead and dying ash trees at a cost of nearly $2 million in the Mon Power service area so far this year.
Ash tree removal is part of Mon Power's overall $63 million enhanced vegetation management program for 2016, which includes plans to trim trees and control vegetation to help maintain proper clearances along nearly 4,400 miles of distribution and transmission lines throughout the company's service area, with nearly 2,800 miles completed year-to-date.
"Ash trees pose a growing risk to our electric system as they quickly succumb to the emerald ash borer and have the potential to fall and damage our power lines, utility poles and other equipment," said Holly Kauffman, president of FirstEnergy's West Virginia Operations. "We are addressing this problem proactively and aggressively by removing the damaged ash trees before they disrupt electric service to our customers."
While ash borers are killing trees throughout the state, the Clarksburg, Fairlea, Gassaway, Parkersburg, Sutton, Weirton and White Hall regions have been particularly hard hit. First confirmed in the U.S. in Michigan in 2002, the invasive emerald ash borer originated in Asia and has decimated millions of trees in more than 20 states.
In 2014, Mon Power launched its enhanced tree trimming program that focuses on controlling vegetation near distribution lines in rural areas and along transmission lines to enhance service reliability. Power line right-of-ways are trimmed ground to sky, which helps eliminate the risk of overhanging limbs falling onto wires and and causing outages. Cleared right-of-ways provide easier access for line workers to make repairs and restore power, shortening the duration of outages when they do occur.
Mon Power is or will be conducting tree trimming and ash tree removal in the following counties and communities before the end of the year:
Barbour – Meadowview
Braxton – Burnsville, Sutton
Brooke – Follansbee
Doddridge – Blandville, Fort Spring, Pullman, Smithburg, West Union,
Gilmer – Cedarville, Gilmer, Glenville, Lockney, Tanner
Greenbrier – Clintonville
Harrison – Bridgeport, Enterprise, Shinnston, West Milford
Jackson – Odaville
Lewis – Horner, Jane Lew, Weston
Marion – Colfax, Forksburg, Samaria
Monongalia – Cheat Lake, Morgantown, Smithtown
Monroe – Sarton, Union
Nicholas – Muddlety, Summersville
Pendleton – Circleville, Seneca Rocks
Preston – Hazleton, Valley Point
Randolph – Bowden, Elkins, Glady, Monterville, Valley Head, Wymer
Wetzel – Littleton, New Martinsville, Wileyville
Wirt – Freeport, Greencastle, Morristown
Wood – Parkersburg
As part of its notification process, Mon Power works with municipalities to inform them of tree trimming schedules. In addition, customers living in areas along company rights-of-way also are notified prior to vegetation management work being done.
Forestry crews use hand-operated tools, saws, mowers, aerial helicopter saws and EPA-approved herbicide applications to trim trees and maintain vegetation along FirstEnergy's distribution and transmission networks. Clearing incompatible vegetation under power lines results in easier access for company personnel to inspect and maintain lines and make repairs sooner if an outage occurs.
To learn more about FirstEnergy's tree trimming and vegetation management programs go to www.firstenergycorp.com/trees.
Mon Power serves about 385,000 customers in 34 West Virginia counties. Follow Mon Power on Twitter @MonPowerWV.
FirstEnergy is dedicated to safety, reliability and operational excellence. Its 10 electric distribution companies form one of the nation's largest investor-owned electric systems, serving customers in Ohio, Pennsylvania, New Jersey, West Virginia, Maryland and New York. The company's transmission subsidiaries operate more than 24,000 miles of transmission lines that connect the Midwest and Mid-Atlantic regions. Follow FirstEnergy on Twitter @FirstEnergyCorp or online at www.firstenergycorp.com.
Editor's Note: Photos of tree crews removing dead and dying ash trees are available for download on Flickr.
CONTACT: Todd Meyers, (724) 838-6650