Line by Line
Toby Continues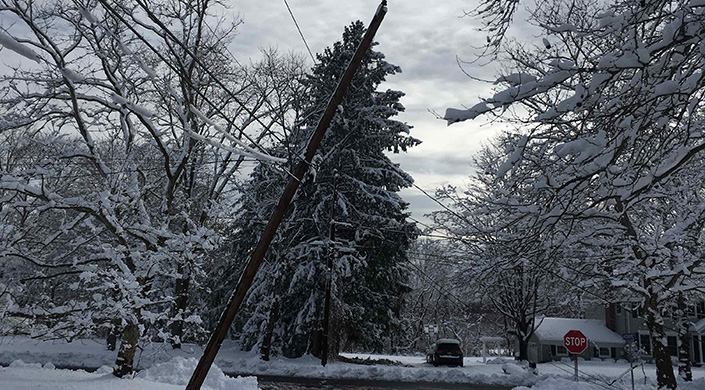 March 22, 2018
Winter storm Toby hit hard overnight last night, leaving up to 15" of wet, heavy snow on every car unfortunate enough to spend the night outside and making digging out and getting on the road a pantsleg-soaking affair. It also took our customer outage numbers from just a few hundred to more than 30,000 by sunup.
New Jerseyans know well what the wet, heavy snow can do, bringing down thousands of trees and branches across heavily-wooded areas of the state and slowing morning commutes through the slushy aftermath.
Toby differed from Riley and Quinn, the major Nor'easters that hit New Jersey earlier this month, in two ways – it didn't bring winds heavy enough to amplify damage, resulting in fewer outages, and it hit the middle of the state much harder than the northern part of the state, which almost never happens.
This morning, hoping to see crews hard at work fixing damages in the hardest-hit areas of Ocean County, I headed south only to spend four hours dealing with a tire that blew out on the Garden State Parkway after I hit what one of the other drivers who also was on the side of the road near me with a flat tire said was a piece of metal that broke off a snow plow. There were two other drivers in the same area with flat tires.
By the time I got to a tire shop and dealt with that problem, the crews from the Lakewood line shop had completed so many repairs that there wasn't much to see down that way. This wasn't a surprise given that our 30,000 outages had dropped to just over 2,000 by the time I got back to the office to write this post.
Our crews take photos when they are assessing damage to our system, and I wanted to share a few of those with you to give you a sense of what out folks faced today out in the field.
For safety tips, outage information and details on JCP&L's efforts, please visit our storm information page.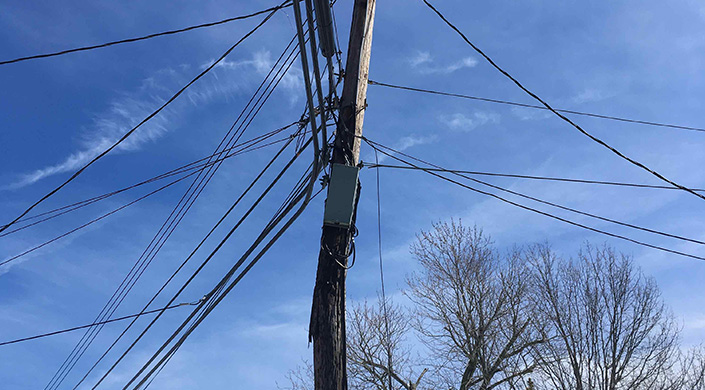 And here's a pole that couldn't quite bend enough under stress to survive. Crews had to replace this pole and then transfer all the wires and the transformer over to the new pole, which took hours to complete.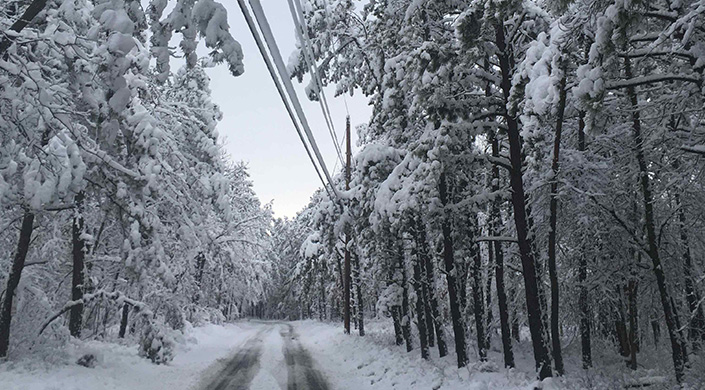 When crews got out into the field to make repairs this morning, the heavy snow had bent trees and bowed wires down over roads in heavily wooded areas. Fortunately, temperatures rose pretty quickly after the sun came up, which melted much of the snow off the tree branches.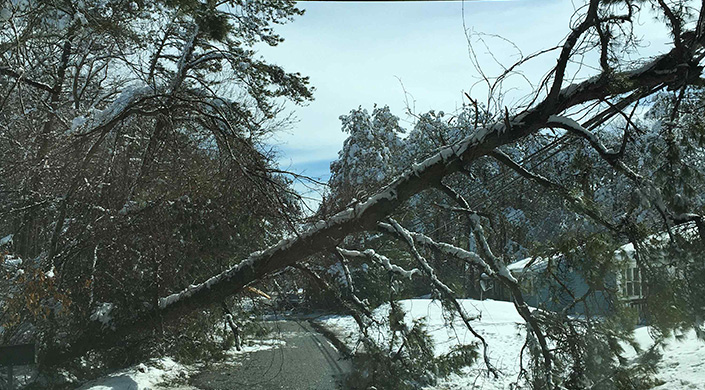 Here's a spot in Burlington County where crews had to wait for foresters to clear the tree out of the way and make the road passable before proceeding.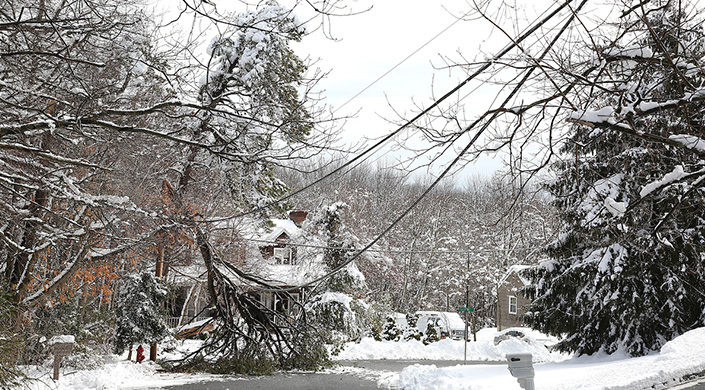 Both forestry and line crews worked at this site in Ocean County for several hours today to repair this damage and restore customers to service.
These crews worked to repair lines in Jackson, New Jersey, today after winter storm Toby hit the area hard overnight. Crews are often required to work in tandem after major damages like these to speed the repair process.