FirstEnergy Utilities Deploying Additional Resources in Advance of East Coast Storm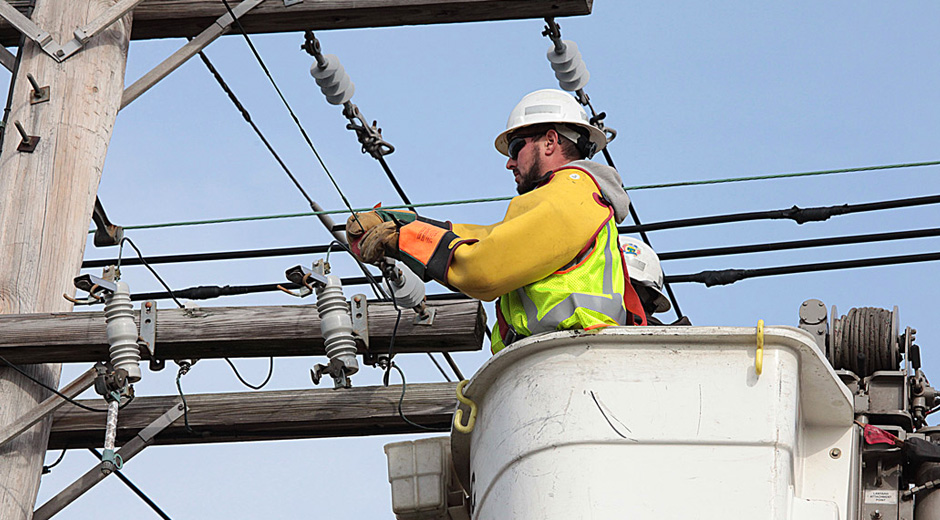 AKRON, Ohio, Oct. 25, 2018 -- FirstEnergy Corp. (NYSE: FE) utilities are preparing to deploy more than 1,000 line workers, damage assessors, hazard responders and forestry personnel to New Jersey and eastern Pennsylvania in advance of high winds forecast to hit the east coast beginning late Friday. Jersey Central Power & Light (JCP&L) in New Jersey and Metropolitan Edison Company (Met-Ed) in eastern Pennsylvania are the FirstEnergy utilities expected to be hardest hit by the storm.
FirstEnergy meteorologists are monitoring a developing storm system generated, in part, by Hurricane Willa as it hits Mexico and continues its path northeast. Current trends show the possibility of severe weather, including winds gusting to 50 mph, that could cause widespread power outages in JCP&L and Met-Ed as well as scattered outages in the company's Pennsylvania Electric Company (Penelec) and West Penn Power utilities in Pennsylvania, Mon Power in West Virginia and Potomac Edison in Maryland.
"We continue to monitor weather conditions closely and are making plans to deploy resources to the areas that could get hit the hardest," said Dave Karafa, vice president, Distribution Support, FirstEnergy. "The ultimate goal of our pre-planning efforts is to expedite the restoration process and minimize any inconvenience our customers experience due to the weather."
Customers who are without power are encouraged to call 1-888-LIGHTSS (1-888-544-4877) to report their outage or click the "Report Outage" link on www.firstenergycorp.com. In the event of severe weather, customers should immediately report downed wires to their utility or their local police or fire department. Customers should never go near a downed power line, even if they think it is no longer carrying electricity. Extra caution should be exercised in areas where downed wires may be tangled in downed tree branches or other debris.
For updated information on the company's current outages, FirstEnergy's storm restoration process and tips for staying safe, visit the 24/7 Power Center at www.firstenergycorp.com/outages.
FirstEnergy customers also can subscribe to email and text message alert notifications to receive weather alerts in advance of major storms, and updates on scheduled or extended power outages. Customers can also use two-way text messaging to report outages, request updates on restoration efforts, and make other inquiries about their electric accounts. More information about these communications tools is available online at www.firstenergycorp.com/connect.
FirstEnergy is dedicated to safety, reliability and operational excellence. Its 10 electric distribution companies form one of the nation's largest investor-owned electric systems, serving customers in Ohio, Pennsylvania, New Jersey, West Virginia, Maryland and New York. The company's transmission subsidiaries operate more than 24,000 miles of transmission lines that connect the Midwest and Mid-Atlantic regions. Visit FirstEnergy online at www.firstenergycorp.com and follow FirstEnergy and its operating companies on Twitter @FirstEnergyCorp, @ToledoEdison, @IlluminatingCo, @OhioEdison, @MonPowerWV, @JCP_L, @Penn_Power, @Penelec, @Met_Ed, @PotomacEdison, @W_Penn_Power.
CONTACT: Scott Surgeoner – Met-Ed/Penelec, (888) 233-3583; Ron Morano – JCP&L, (973) 401-8097; Todd Meyers – Potomac Edison, West Penn Power, Mon Power, (888) 233-3583; Chris Eck – Ohio Edison, CEI, Toledo Edison, Penn Power, (330) 384-7939