FirstEnergy Generation Fleet Achieves Reliable Operating Record in 2015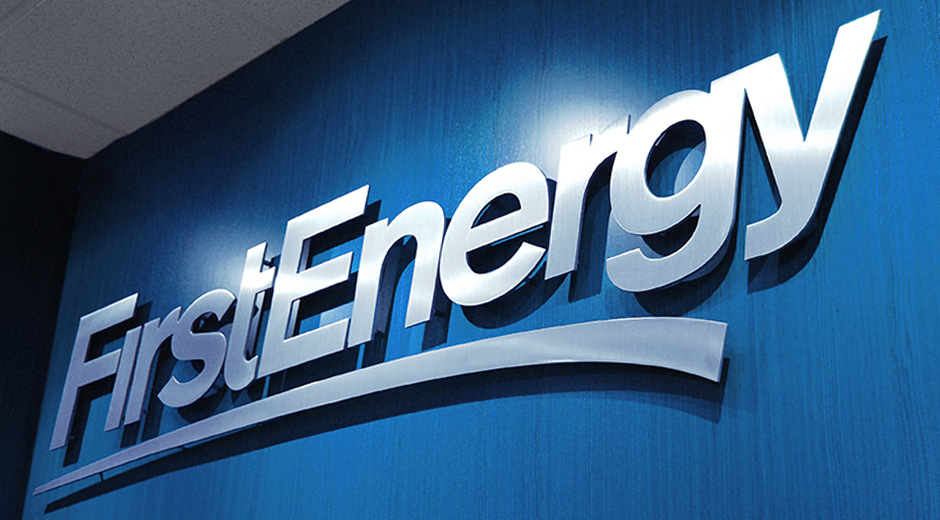 AKRON, Ohio, Feb. 2, 2016 -- FirstEnergy Corp.'s (NYSE: FE) generation fleet provided customers with safe, reliable, clean and affordable energy in 2015, producing more than 88.9 million megawatt hours of electricity at its nuclear, coal, natural gas, oil, wind and hydro facilities in Ohio, Pennsylvania, West Virginia, New Jersey, Virginia and Illinois. Nearly 100 percent of the power generated by FirstEnergy comes from resources that are non- or low-emitting. Typically, each megawatt produced by a power plant can supply up to 1,000 homes with electricity.
"Our power plants produced the reliable electricity that powers our customers and communities in 2015, and we remain focused on delivering strong, dependable plant operations and enhancing our environmental performance for the future," said Jim Lash, president, FirstEnergy Generation.
Solid operations resulted in production of approximately 31.9 million megawatts of carbon-free electricity from FirstEnergy's three nuclear power stations, and more than 3.8 million megawatts from its low-emitting, natural gas-powered Springdale Generating Plant in Springdale Township, Pa. The company also produced more than 2.8 million megawatts of electricity from its renewable generation assets, including two hydro and five wind facilities.
FirstEnergy's Perry Nuclear Power Plant in Perry, Ohio, achieved industry-leading reliability for the year, operating with a forced loss rate of zero. Forced loss rate measures the percentage of time a plant is not producing electricity related to an unplanned power reduction or outage.
In addition, FirstEnergy's generation fleet was well-positioned for reliable service throughout periods of extreme weather in 2015. When a new peak electricity demand record was set in February 2015, the company's fossil generating stations operated at more than 90 percent equivalent availability factor, a measure that reflects the amount of time a generating unit is available to produce electricity. Its nuclear plants achieved a capability factor of 100 percent during the same period, which indicates the plants generated electricity the entire month at full power without interruptions.
FirstEnergy made progress installing emissions reduction equipment at its coal-fired plants to meet the U.S. Environmental Protection Agency's Mercury and Air Toxics Standards (MATS) regulation. The Bay Shore and Sammis plants in Ohio and Pleasants and Harrison plants in West Virginia fully meet MATS regulations, and MATS projects will be completed at Fort Martin in West Virginia and Bruce Mansfield in Pennsylvania by April 2016. The company also closed its older, less efficient Lake Shore, Eastlake and Ashtabula coal-fired plants in Northeast Ohio in April 2015.
Several of FirstEnergy's generating plants underwent equipment upgrades in 2015 to support reliable performance. The company invested in numerous reliability upgrades at its Springdale natural gas plant in southwest Pennsylvania during the plant's first-ever major maintenance outage in spring 2015, ensuring the facility will generate affordable and low-emitting electricity for years to come. New, large transformers that connect the plants with the electrical grid were installed at the Perry Nuclear Power Station and W. H. Sammis Plant in Ohio, and the Beaver Valley Nuclear Power Station in Shippingport, Pa., received a new spare transformer that can be quickly and efficiently installed in the future.
FirstEnergy is a diversified energy company dedicated to safety, reliability and operational excellence. Its 10 electric distribution companies form one of the nation's largest investor-owned electric systems, serving customers in Ohio, Pennsylvania, New Jersey, West Virginia, Maryland and New York. The company's transmission subsidiaries operate more than 24,000 miles of transmission lines that connect the Midwest and Mid-Atlantic regions, while its generation subsidiaries control nearly 17,000 megawatts of capacity from a diversified mix of scrubbed coal, non-emitting nuclear, natural gas, hydro and other renewables. Follow FirstEnergy online at www.firstenergycorp.com or on Twitter @FirstEnergyCorp.
CONTACT: News Media Contact: Jennifer Young, (330) 761-4362; Investor Relations Contact: Irene Prezelj, (330) 384-3859