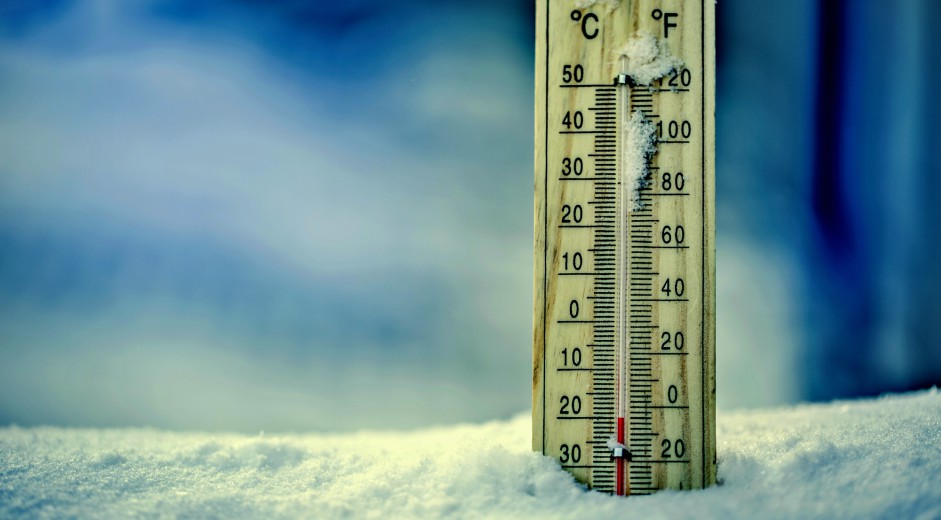 Unusually frigid weather lingered over our region in late December and early January, forcing home heating systems to work harder and contributing to higher energy consumption. Now, the impact of that cold snap can be felt in the electric bills arriving at our customers' homes. FirstEnergy's utilities offer several options to customers who may be having difficulty paying their bills, along with steps to reduce energy consumption this winter.
Why does energy use go up in the winter?
The larger the difference between the outdoor air temperature and your thermostat setting, the harder your heating system needs to work – and the more energy it will use. Even if your primary heating source is gas or oil, your heating system most likely includes an electric starter and fan that are necessary to keep your home warm during these cold days and nights. Some customers also use electric space heaters for extra comfort during frigid weather.
The cumulative effect of home lighting, holiday decorations, and increased use of appliances and electronics during school breaks or snow days can also contribute to spikes in energy usage during the winter months.
What can I do to lower my bills?
Taking action now can help you reduce your energy consumption for the remainder of the winter. Visit our Save Energy website for more tips and to learn about energy saving programs in your state, or use our Home Energy Analyzer to gain a better understanding of how your household uses electricity.
Turn your thermostat down. Reducing your setting by just one degree can lower heating bills by 2 percent.
Dress for the weather. Wearing an extra layer or wrapping up in a blanket while you're relaxing can help you feel more comfortable without turning up the thermostat.
Close the fireplace damper when it is not in use to keep cold air out.
Close the drapes at night. During the day, only open those that receive direct sunlight.
Turn off lights when you aren't using them, and use a timer for outdoor lighting.
Change furnace filters regularly to ensure your heating system is working efficiently.
Keep registers for supply or return air free of obstructions like curtains or furniture.
Seal any leaks with caulk or weather stripping to prevent cold air from sneaking into your home.
Wrap exposed pipes and water heaters that are in unconditioned spaces.
Make sure your home is properly insulated. If you have less than six inches of insulation, you'll benefit by adding more.
Locate your thermostat on an inside wall and away from windows and doors. Cold drafts can cause the thermostat to keep the system running unnecessarily.
If you have an older heating system, consider upgrading to a new, more-efficient system.

We're here to help
We offer plans that can help ease seasonal fluctuations in your electric bill, and some customers may be eligible for installment plans or assistance programs. Click the links below for more information.
If you are concerned about a bill or the status of your account, give us a call. Our customer service representatives are happy to review your account and provide you with all of your payment options to help keep your account current.