FirstEnergy Board Members Honored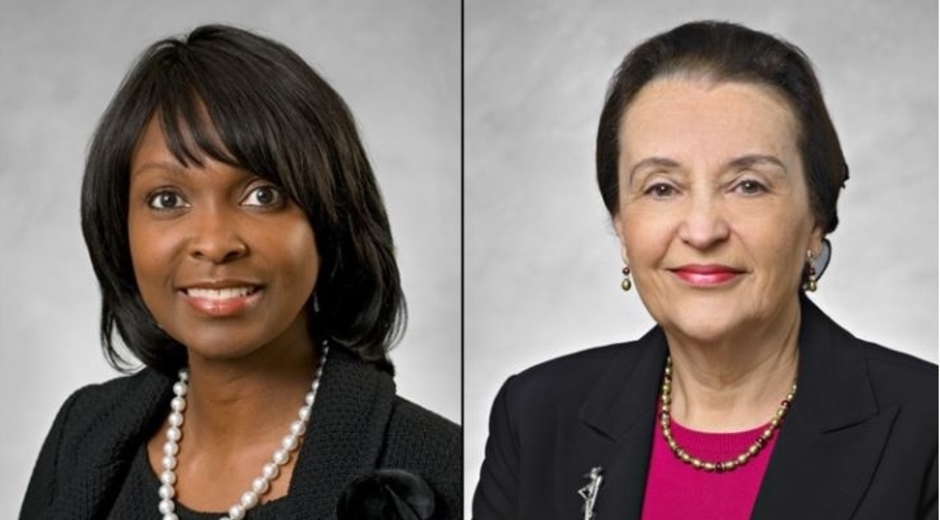 FirstEnergy Corp. board member Julia Johnson and former director Catherine Rein were honored on Nov. 29 in New York City by the National Association of Corporate Directors (NACD).
Johnson was named to the NACD Directorship 100, which recognizes the most influential people in the boardroom and corporate governance community. According to NACD, nominees play a significant role in shaping the greater boardroom agenda. In addition to the FirstEnergy Board, Johnson serves as a director for American Water Works, Mas Tec and NorthWestern. She is president of NetCommunications, LLC, a national regulatory and public affairs firm focusing primarily on energy, telecommunications and broadcast regulation.
Rein received one of two NACD Directors of the Year awards. The award recognizes outstanding achievements in board service and those who exemplify the principles of director professionalism: integrity, mature confidence, informed judgment and high performance standards. Rein retired from the FirstEnergy board in 2015 after 26 years as a director of FirstEnergy and its predecessor companies. She currently serves as chair emeritus for Corning and was a former director of BNY Mellon.
George Smart, chairman of FirstEnergy's Board of Directors, commended the directors: "On behalf of the FirstEnergy Board of Directors, I congratulate Julia and Cathy on these prestigious awards. They've made valuable contributions to our company with their business knowledge and industry insights. It's been a pleasure serving with both of these fine individuals."
For a full list of winners see: 2017 NACD Awards*
*By clicking the website link in this article, you are entering a website maintained by an outside party, which is entirely responsible for the site's content.