Delivering Hope: Helping West Virginia Rebuild after Historic Flood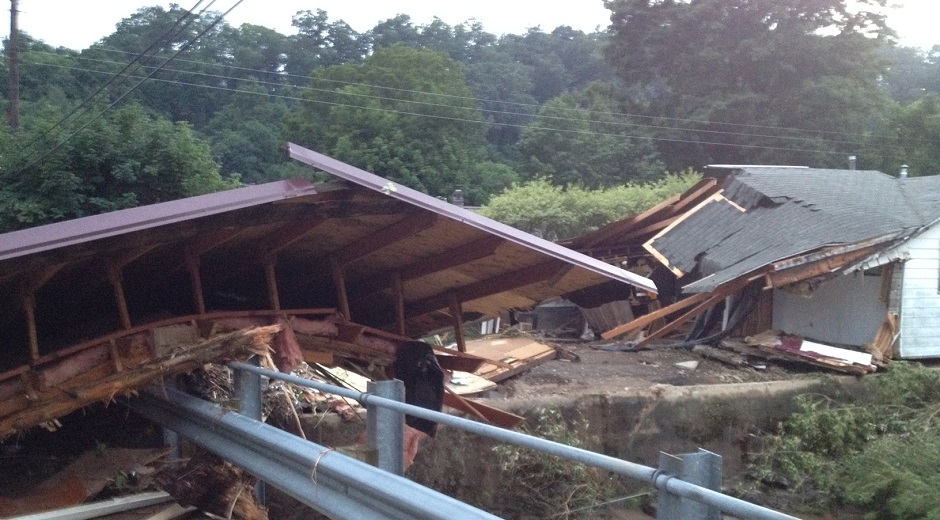 Nearly 10 inches of rain fell in a 12-hour period in parts of Mon Power's southern West Virginia service area last June. The result was flash flooding that caused 23 deaths statewide and damaged thousands of homes and businesses. The National Weather Service dubbed the flooding a "one in 1,000-year event."
FirstEnergy Utilities initially responded to the disaster with a team of 1,000 internal and external service and support personnel who worked around-the-clock to restore power to the more than 67,000 customers affected by the storms and severe flooding. Due to the extensive amount of damage, it quickly became evident that rebuilding the flooded communities would take much longer.
One of the hardest-hit areas was White Sulfur Springs, W.Va., which was virtually wiped out by the powerful flood waters. A year later, once displaced residents are more optimistic about the future thanks to a new housing development aptly named Hope Village.
Hope Village was created specifically for families who lost their homes due to the flood. The City of White Sulfur Springs donated the land for the development, various business groups – including the FirstEnergy Foundation – provided financial support, and Mennonite Disaster Service, based out of Pennsylvania, has been supplying labor with help from local contractors.
"After the flood, one of the first needs the community had to address was to find housing for the many families who had no place to live," says Ronay Tenney, manager, Engineering Services. "Mon Power put Hope Village on the fast track, designing and then installing the electrical infrastructure for the new development. The first resident moved in about five months after workers broke ground for the project."
Mon Power continues to play a critical role in helping to make Hope Village a haven for flood victims. When completed, the development will have about 40 homes.
"The community has really come together to support people left homeless by the flood," says Andy Nutter, an engineer in Mon Power's Fairlea Service Center. "I've lived in this area my entire life, and I'm proud to be a part of the rebuilding effort."