FirstEnergy Partners with Conservation Groups to Protect Nesting Birds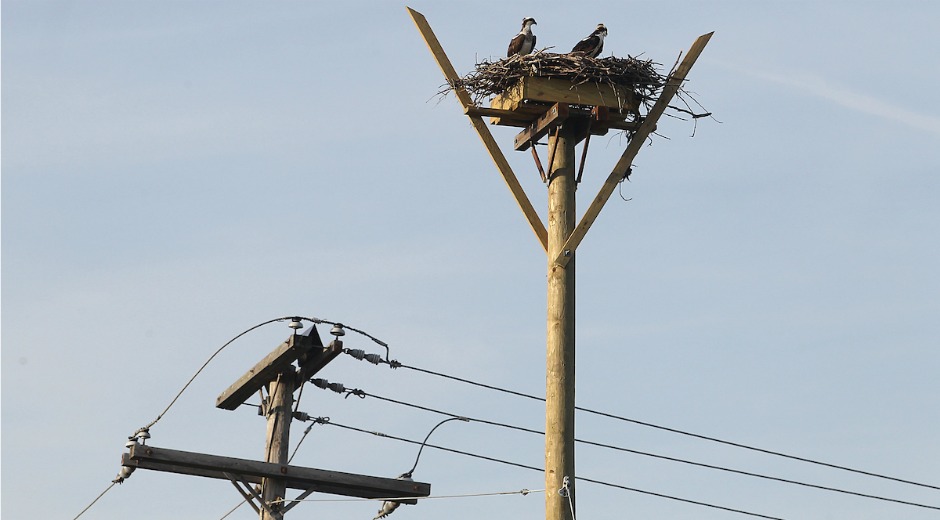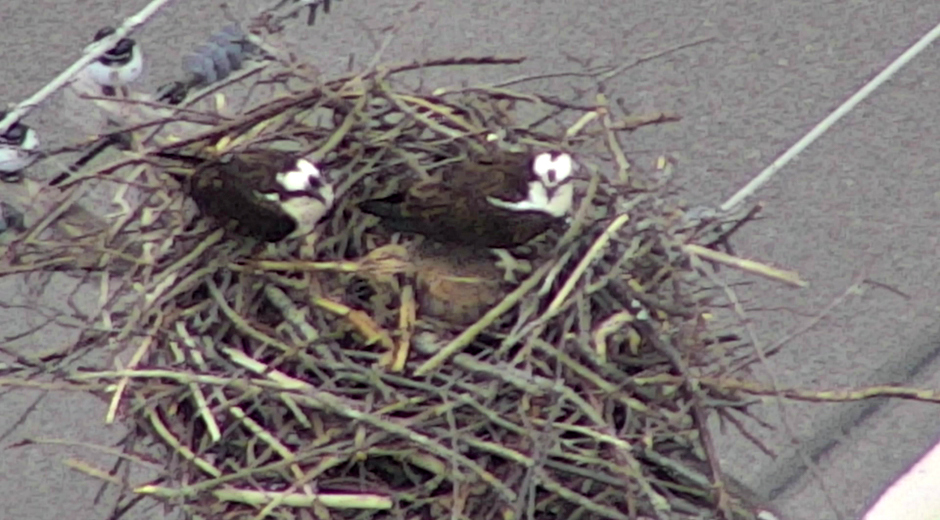 Through the ongoing, collaborative efforts of FirstEnergy and state Rep. Parke Wentling (R-Crawford/Erie/Lawrence/Mercer), electrical crews began constructing osprey nesting boxes on utility poles located near power lines last year, largely in part to a $3,000 FirstEnergy Foundation donation to Audubon Pennsylvania. However, their work is not finished.
Using drone footage from FirstEnergy's recent bird nest inspections, line workers from the company's Penn Power, Penelec and JCP&L utilities plan to build several wooden poles equipped with osprey nesting boxes in areas where the birds nest on electrical equipment.
Birds of prey, like ospreys, often seek out tall structures, including electric transmission towers and poles, to build their nests. These nesting habits often place the birds near energized electrical equipment – jeopardizing their well-being and potentially causing power outages.
Media coverage: Power companies are working together on a unique problem causing safety concerns
"This bird of prey is returning to the area after decades on the threatened species list here in Pennsylvania," said FirstEnergy's Amy Ruszala, an environmental scientist who specializes in wildlife protection. "As of last year, they are no longer considered threatened, but they do remain a protected species and pose a threat to our service reliability."
Ruszala is working with Wentling and local conservation groups to build additional nesting platforms near the Shenango Reservoir in western Pennsylvania, where protected bird nest inspections were conducted in April using a drone to capture footage of active nesting sites. FirstEnergy employees are also working with the Erie Bird Observatory to identify more areas where nesting platforms can be installed, far away from electrical equipment. They plan to complete the work this fall and winter before the ospreys' annual northward migration in March.
Once the ospreys transfer their new digs, specialized equipment will be installed to divert and discourage them from nesting on the power poles in the future. Disturbing or removing the nests can be a complicated task due to environmental regulations. In most cases, an active nest containing eggs cannot be disturbed. Learn more about FirstEnergy's drone inspections at bit.ly/FEospreystory.

MEDIA CONTACT: Lauren Siburkis, (330) 203-8850