Republican National Convention to benefit Greater Cleveland, now and in the future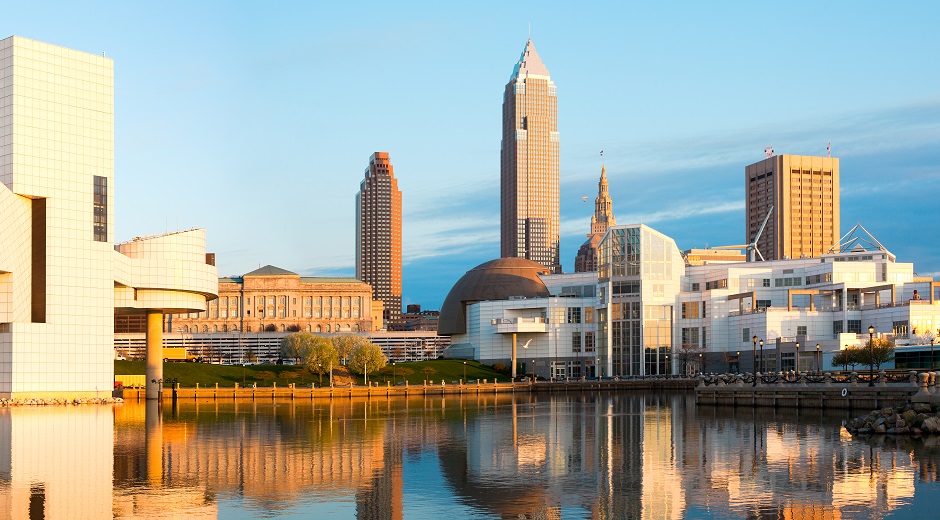 By Joe Roman, President and CEO, Greater Cleveland Partnership
The 2016 Republican National Convention is the biggest event Cleveland has hosted in decades. For 10 days in July, more than 50,000 delegates, members of the media and other guests will descend on Northeast Ohio – staying at our region's hotels, dining at our restaurants and visiting our world-class attractions.
Although the televised portion of the convention will last just four days, July 18-21, the event will have a lasting, positive impact on Northeast Ohio's economy and its residents long after convention-goers depart.
Spurring Regional Investment
The RNC Cleveland Host Committee has raised nearly $64 million for the convention, most of it being spent on public infrastructure improvements and upgrades to the official venue, Quicken Loans Arena. Another $50 million will be spent on security and personnel to staff the event. In addition, millions of dollars have been invested in building hotels and opening new restaurants and attractions throughout the region.
Why are so many organizations and businesses investing in this event? Simply put, the RNC is poised to provide one of the biggest infusions of revenue the region has ever experienced. Based on data from previous election-year political conventions in other cities, total spending during the convention could top $200 million, with an overall economic impact of more than $400 million. And that impact won't be limited to downtown Cleveland, or even to Cuyahoga County. All of Northeast Ohio – as far west as Sandusky, as far east as Ashtabula and as far south as the Akron-Canton area – will reap the economic benefits of the 2016 RNC.
Continuing Economic Impact
Once RNC candidates, delegates and attendees depart for home, Northeast Ohio will continue to experience the positive impact of the event on many fronts.
The owners of Quicken Loans Arena were motivated by the RNC to make numerous technological upgrades to the facility, including cutting-edge broadcast capabilities for sports and entertainment events. The arena was already a landmark thanks to the world-class Cleveland Cavaliers, who will have a top-notch facility to call home.
Winning the 2016 RNC also has prompted greater investment in Cleveland's infrastructure, including upgrades to downtown streets and interstate highways, and the reconstruction of Public Square in downtown Cleveland as an urban oasis.
Electricity demand could reach an all-time high in downtown Cleveland when the RNC takes center stage in July. To prepare for the event, FirstEnergy Corp. and The Illuminating Company have spent more than $3 million on electric infrastructure inspections and maintenance, readiness exercises and other employee training to help ensure reliable electric service for the weeklong event.
The convention has also accelerated renovations to Cleveland Hopkins International Airport and Burke Lakefront Airport. Along with Akron-Canton Regional Airport, our trio of airports will service the vast majority of commercial and private air traffic related to the convention.
During the RNC, businesses and residents across Northeast Ohio will showcase to the world what our region has to offer. We know that once visitors experience the Cleveland area and its many first-class attractions, they'll be back, both for business and pleasure.
FirstEnergy's Economic Development team can provide the assistance you need when you're looking to move to or expand your business in Ohio, Pennsylvania, New Jersey, West Virginia or Maryland. Learn more at www.firstenergycorp.com/economicdevelopment. Stay up-to-date on the latest Economic Development news on LinkedIn.