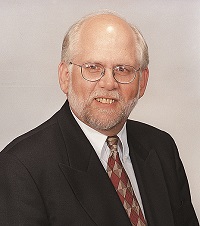 Senior Economic Development Executive Marty Kuula brings more than 25 years of economic development experience to businesses in northeast Ohio. Serving Illuminating Company customers in Ashtabula, Lake, Geauga, Cuyahoga and Lorain counties, and Ohio Edison customers in Lorain, Huron and Erie counties, Marty offers key site selection resources to companies interested in establishing or expanding operations within the FirstEnergy footprint.
Get to know Marty in the Q&A below.
Tell us about your background.
I was born and raised in Ashtabula, Ohio, and still reside there today. I have a Bachelor of Science degree in education and a Master of Arts degree in geography from Kent State University.*
While I have a degree in education, my career took me to FirstEnergy (Centerior at the time) early on, and I have been a member of the Economic Development team ever since. Much of my work is in the manufacturing industry, including polymer and metal fabricating companies. I'm also enhancing my knowledge of advanced manufacturing techniques and how FirstEnergy can support these businesses.
In addition, I'm a trustee of the Lake County Development Council,* and serve as a board member or member of many other state, regional and county economic development organizations.
What is your role as an economic development manager?
My primary role is to act as the liaison between a prospective customer and FirstEnergy. This includes educating a customer on our processes, as well as communicating a customer's requirements to our internal teams, such as Engineering and Transmission. It's my job to listen and ask the right questions so that we can meet customer expectations and ensure a project runs smoothly.
However, many customers do not realize that we can provide value and resources far beyond electric service. Prospective customers need to connect with many organizations in order to get their project off the ground and completed on time. FirstEnergy's Economic Development team has allies across our footprint and can make essential introductions early on in the site selection process.
What is your approach to working with a prospective customer?
I understand that prospective customers are making business decisions, and I want to help them make the best business decisions. I like to collaborate with a new customer to identify action items and milestones needed to make their project successful, and provide support throughout the entire process.
Further, when you work with me you're working with the entire FirstEnergy Economic Development team. Our team is dedicated to helping our customers run successful businesses, and I am able to tap into their extensive knowledge and experience to deliver results for customers.
Fun fact: I love using spreadsheets.
You have helped dozens of companies establish or expand operations in northeast Ohio. What advice can you offer to help ensure a project runs as smoothly as possible?
The best advice I can offer is to include FirstEnergy in the site selection process as early as possible. The sooner we understand a customer's requirements, the better we can align internal and external resources and establish a timetable for project completion.
When you're not in the office, what do you enjoy doing?
I love getting outdoors. I'm a fishing enthusiast and enjoy playing golf – even though I'm not great at playing!
I am also very fond of William Shakespeare's work. I saw Franco Zeffirelli's version of Romeo and Juliet years ago, and I've been a Shakespeare fan ever since.
Have a question for Marty? Contact him on FirstEnergy's Economic Development website or connect with him on LinkedIn.
FirstEnergy's Economic Development team can provide the assistance you need when you're looking to move to or expand your business in Ohio, Pennsylvania, New Jersey, West Virginia and Maryland. Learn more at www.firstenergycorp.com/economicdevelopment. Stay up-to-date on the latest Economic Development news on LinkedIn.
*By clicking this link you are leaving the FirstEnergy website and entering a website maintained by third party. The third party is entirely responsible for the content of their website.
Last Modified: June 14, 2016