Manufacturer Thrives on Specialization and Community Partnerships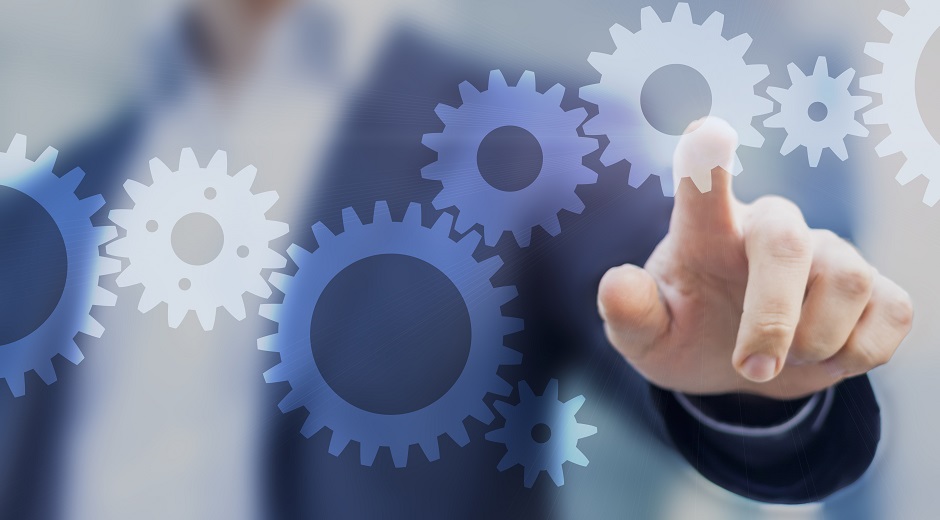 In the 1960s, Roger Jones and his wife, Gloria, started making custom ceramic molds used for producing metal castings. Steel mills and foundries around Youngstown, Ohio, were going strong, and the mom-and-pop shop quickly found its niche in the aerospace market. This specialization has sustained Fireline Inc. through five decades of technological advancements, market shifts and brutal economic downturns.
As global aircraft production grows at an unprecedented rate, Fireline relies more than ever on its longtime community partnerships to remain competitive. Today, the company has more than 100 employees and is a predominant Tier 3 supplier to aerospace customers around the world. Its expertise in producing specialty crucibles – such as those used to cast jet engine parts from super alloys – is in increasingly high demand.
Booming business leads to expansion
With an increasing number of orders comes the need for more production capacity. Even with two expansions in the 2000s, Fireline's management team saw that, unless it could continue to expand its operations, the company's growth would be hampered.
"We had already built out as much space as we could within the boundaries of the four streets surrounding us," says Mark Peters, Fireline's director of Engineering.
Then, several years ago, the city of Youngstown vacated and rezoned property on the street behind the plant, and a seven-acre parcel of land became available for Fireline to purchase.
Preparation for the company's expansion required costly infrastructure changes that would have been tough for it to bear on its own. However, the state of Ohio and FirstEnergy provided grants for electrical equipment upgrades and routing of underground power lines. The city of Youngstown also provided a grant for storm water drainage improvements.
Thanks to the cooperation and coordination efforts of the city of Youngstown and FirstEnergy, Fireline will break ground on a $5.76 million facility expansion in April 2017. When it's completed, the project will:
Add 26,000 square feet to Fireline's existing 91,000-square-foot manufacturing facility
Provide room for new manufacturing equipment
Increase space for employee training and the company's maintenance department
Supported by a 10-year tax abatement, the expansion also will enable the company to hire 21 new employees and puts it on course to add 76,000 square feet of space over the next 20 years.
Knowledge is power
Youngstown State University, located adjacent to Fireline, has been an important partner in the company's success and growth over the years. Fireline has benefited from access to the university's advanced testing equipment, as well as its pool of talent. YSU has been a source of knowledgeable interns and many of Fireline's employees, including President Barbara Burley.
Meanwhile, Fireline's owners have helped make education a key element in Youngstown's renaissance. The OH WOW! Roger & Gloria Jones Children's Center for Science & Technology is a hub of educational activity and outreach for children, teachers and local visitors. The center features a wide range of interactive learning exhibits, some of which were created by student teams from YSU's STEM College.
Loyalty and community partnerships
Fireline's long-standing partnership with the City of Youngstown is an example of how collaboration between and industry and local governments is helping to revitalize the region.
Fireline and its employees have withstood the test of hard times. At one point, the Joneses considered selling the business. But rather than seeing their plant dismantled and shipped out of state, they transferred a 30 percent stake in the company to their employees through an Employee Stock Ownership Plan. Their loyalty paid off, contributing to the company's stability and profitability to date.
With the next phase of expansion under way to meet increased market demand, Peters acknowledges the value of having great working relationships with local and state governments – and with FirstEnergy.
"The support of FirstEnergy and local and state officials has been tremendous," he says. "We couldn't have done it without them."
FirstEnergy's Econimic Development team can provide the assistance you need when you're looking to move to or expand your business in Ohio, Pennsylvania, New Jersey, West Virginia and Maryland. Learn more at www.firstenergycorp.com/economicdevelopment.