FirstEnergy Rapid Response Shale Team Helps Businesses Relocate and Grow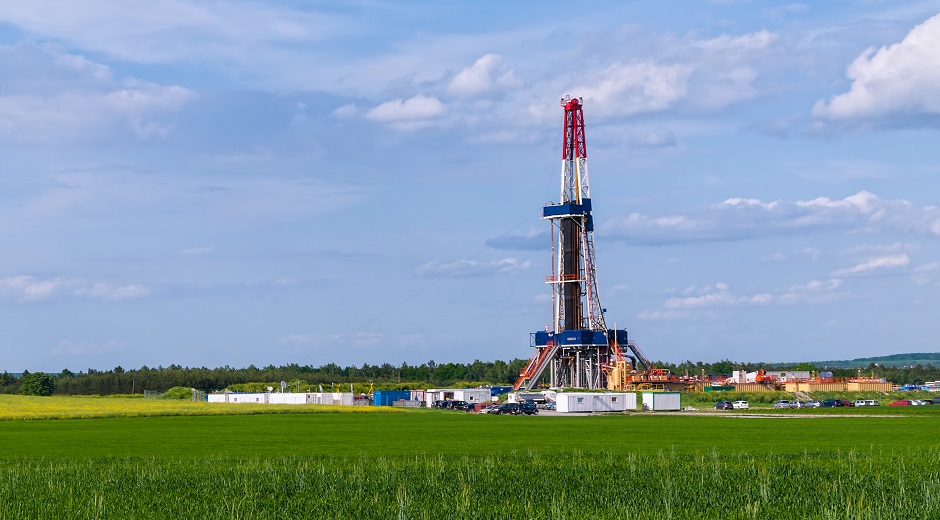 When Shell Chemical LP was seeking a location for its new petrochemical facility, it considered a number of factors to determine the ideal site.
The company looked at factors including "good access to liquids-rich natural gas resources, water, road and rail infrastructure, power grids and sufficient acreage to accommodate facilities for a global-scale petrochemical complex with potential for future expansion."
Shell chose a site for its new multibillion-dollar facility in the Appalachian basin – northwest of Pittsburgh on the Ohio River – home to the Marcellus and Utica shale fields. While the company is still waiting to announce a final investment decision, it has taken steps to remediate the site, including building a bridge over Route 18 and a new water treatment plant.
"Those shale fields are a transformational opportunity," says Joel Bailey, vice president of State & Local Affairs & Economic Development for FirstEnergy Corp. and a leader of its Rapid Response Shale Team, formed to take advantage of the vast opportunity and dynamic growth offered by the region's abundant oil and gas resources.
"As Utica and Marcellus activity began growing in Eastern Ohio, Western Pennsylvania and West Virginia, we started to notice ever-greater business investment and activity," Bailey says.
Whatever it Takes
When manufacturers decide to relocate, site selectors have an extensive to-do list. They must find readily available and reasonably priced land, a skilled workforce, access to water, transportation and shipping lanes, and abundant and affordable energy sources.
The FirstEnergy Shale Team's mission is to help cut through the red tape in the site selection process within its service territories and provide quick answers and actions to address obstacles – ranging from energy supply and transmission to property and easements, regulatory hurdles to hooking up power and putting together contractors and work crews – to economic growth.
The Shale Team's ability to quickly resolve these challenges stems from its combined multidisciplinary expertise.
Our team brings together FirstEnergy's high-level experts in economic development, local and state affairs, energy delivery and transmission, regulatory affairs, business development and other disciplines, all under a single point of contact.
"Whatever it takes, we will help resolve the issue quickly," says Bailey. "If wires aren't already there, we'll get them there."
Supporting the Shale Economy
A number of large petrochemical companies are either exploring or pursuing relocation to sites in Marcellus or Utica Shale, including Shell, Appalachian Resins, Braskem, Appalachian Shale Cracker Enterprise LLC, PTT Global Chemical and Marubeni Corp. However, corporate interest in the region's ethylene production capabilities is only poised to grow.
The Marcellus Shale region is already one of the world's largest natural gas fields; by early 2015, new drilling technology was yielding 14.4 billion cubic feet of natural gas per day from the region. And that is only the beginning.
Thousands of feet beneath the Marcellus Formation is another astonishing reservoir. According to the United States Geological Survey, the Utica Shale fields contain an additional 38 trillion cubic feet of technically recoverable natural gas – 208 million barrels of natural gas liquid and 940 million barrels of oil.
That means our Rapid Response Shale Team has a lot of work ahead of it. Taking all actions necessary to simplify the relocation process for site selectors will help downstream businesses deploy here faster, easier and more often. That, in turn, will create good jobs and spur continued growth in a region that is ripe with opportunity.
"Our goal is to make sure we are moving the process forward by providing quick feedback and serving as a valuable partner in relocation services," Bailey says.
FirstEnergy's Economic Development team can provide the assistance you need when you're looking to move to or expand your business in Ohio, Pennsylvania, New Jersey, West Virginia or Maryland. Learn more at www.firstenergycorp.com/economicdevelopment. Stay up-to-date on the latest Economic Development news on LinkedIn.