FirstEnergy Helps Optimize 3-D Printing Technology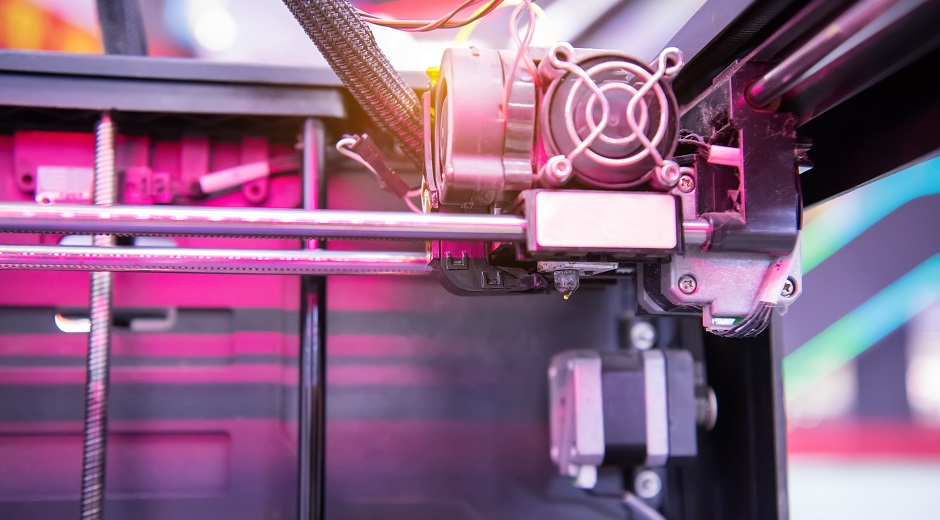 Will your next car be made using 3-D printing technology? This and many other exciting developments are coming soon thanks to 3-D printing, robotics and other advanced manufacturing techniques.
Through our partnership with the Electric Power Research Institute* (EPRI), FirstEnergy is one of the industry's leaders in supporting what's ahead for American advanced manufacturing. Through our collaboration with EPRI, FirstEnergy is exploring the power quality (PQ) requirements for this next generation of advanced manufacturing equipment and providing cost-effective ways to improve the reliability of these systems.
FirstEnergy, with EPRI, performed PQ testing at America Makes,* an Ohio Edison customer that collaborates with 3-D manufacturers to improve their processes. Power fluctuations can impact product quality because 3-D printing involves using sophisticated, sensitive equipment to create a product in three dimensions using metal, plastic and other materials.
To learn more about how we're sharing the solutions from the PQ testing at America Makes, let's turn to an Illuminating Company (CEI) customer called Thogus Products.
Teamwork for Thogus
FirstEnergy Technologies – along with Distribution Planning & Protection, Customer Support, Regional Engineering and Economic Development – shared key PQ findings to help our industrial customers improve the reliability of their advanced manufacturing processes.
One of these customers is Thogus Products.* Based in Avon Lake, Ohio, Thogus provides plastic injection molding, rapid prototyping and medical device design. Thogus has been reinventing its molding company as an advanced manufacturer, making investments in 3-D printing technology. "In fact, Thogus recognizes that advanced manufacturing technology enables it to more quickly design its product prototypes – think of them as blueprints – which has helped it grow its business by more than 400 percent since 2009," said Eileen Buzzelli, director, FE Technologies.
Thogus experienced PQ-related issues earlier this year and contacted CEI for assistance. CEI's Customer Support and Regional Engineering employees worked with Mark Josef, FirstEnergy supervisor of Distribution Planning & Protection, who's also our EPRI PQ advisor. Mark said, "We worked with CEI and EPRI to analyze the distribution circuit serving Thogus."
According to Mike Hrdy, CEI manager, Customer Support, "The team performed a PQ audit and testing, and EPRI identified low-cost solutions to make Thogus' 3-D equipment less susceptible to voltage sags and improve reliability. We confirmed that changes to the circuit protection scheme met our distribution standards and helped reduce the customer's PQ events."
FirstEnergy is proud to support advanced manufacturing and businesses throughout our service territory. Stay tuned for more updates on 3-D printing and other innovative manufacturing techniques.
FirstEnergy's Econimic Development team can provide the assistance you need when you're looking to move to or expand your business in Ohio, Pennsylvania, New Jersey, West Virginia and Maryland. Learn more at www.firstenergycorp.com/economicdevelopment.
*By clicking this link you are leaving the FirstEnergy website and entering a website maintained by third party. The third party is entirely responsible for the content of their website.