Toledo Edison Announces Winners of "Merry & Bright" Photo Contest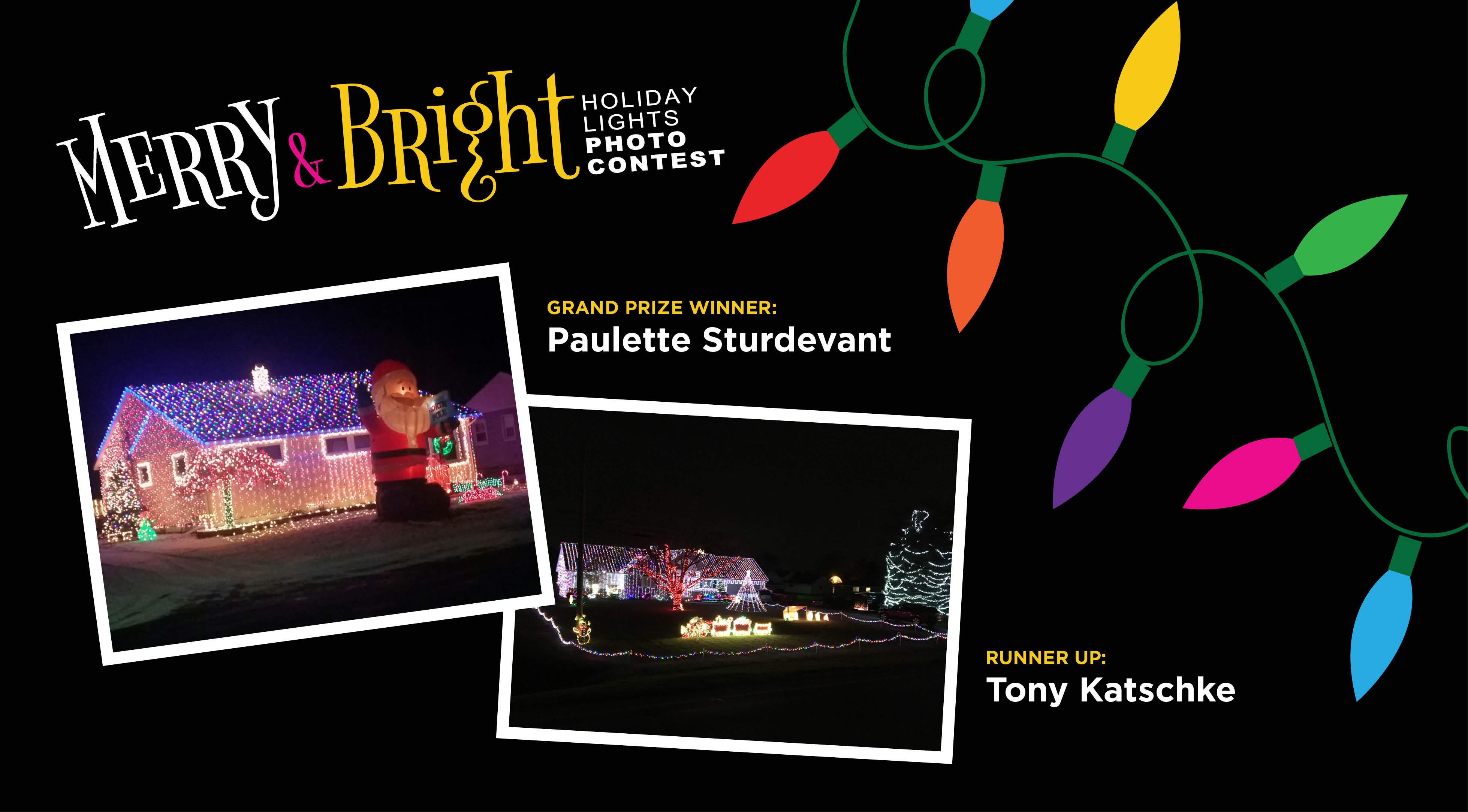 Toledo residents Richard and Paulette Sturdevant are the grand prize winners of Toledo Edison's second annual "Merry & Bright" Holiday Lights Photo Contest, a competition conducted on the company's Facebook page.
Customers were encouraged to submit photos of their homes' outdoor lighting displays on the Toledo Edison Facebook page during the first several weeks of December. Ten finalists were selected from all entries, and visitors to the company's Facebook page voted to select the winners.
The Sturdevants – who were the runners-up last year – spent months creating an elaborate, animated light display. Their home received more than 470 votes out of 2,200 total votes cast on Facebook. They won a $200 Visa gift card and a set of Lumenplay app-enabled LED lights.
Inspired by the holiday classic National Lampoon's Christmas Vacation, the Sturdevant family's display was comprised of more than 50,000 lights that were set to music. Some of the highlights in their display include a 16-foot Santa alongside a 12-foot snowman, as well as a newly added 12-foot tree in the side yard with lighted snowmen.
"It's been a joy to decorate for Christmas over the years and we look forward to adding more lights and decorations to our backyard next holiday season," said Paulette Sturdevant. "I would like to thank Toledo Edison for selecting our home as a finalist and everyone who shared in our holiday spirit by voting for us."
Runner up Tony Katschke of Northwood, Ohio, received nearly 370 votes on Facebook and won a $100 Visa gift card. His display was comprised of more than 40,000 LED lights, including a custom train that had 1,600 lights. He said he plans to add a field of angels and more lights to his display next year.
"Our 'Merry & Bright' Holiday Lights Photo Contest showcases some of the most spectacular holiday scenes in the region," said Rosemary Spoljarick, manager of community involvement at FirstEnergy. "Thanks to everyone who entered the contest and voted for their favorite display on Facebook. Congratulations to the winners!"
View the winning photos on the Toledo Edison Facebook page or on Flickr.
CONTACT: Lauren Siburkis, (330) 384-7998