Switch to The Illuminating Company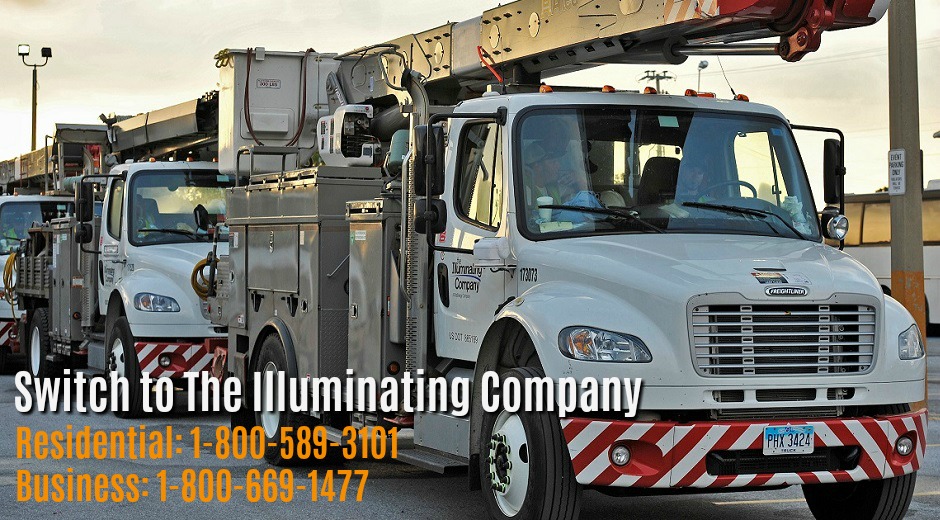 The hot summer is officially behind us – the sun is setting early and cold temperatures will be here to stay very soon. This time of year, reliable electric service is critical for keeping families comfortable and businesses profitable. By selecting The Illuminating Company to deliver your electricity, you can have assurance that your electric service will be affordable, safe and reliable.
Benefits of Being an Illuminating Company Customer
The Illuminating Company has a robust electrical system extending through virtually all of the greater Cleveland area. It's designed to withstand extreme weather conditions, with the ability to monitor and adjust the system 24/7 to keep power flowing. Backups and redundancies allow us to "reroute" power and restore service quickly should customers experience an outage. This is a key benefit for families as well as business owners that require power to serve their customers.
"Whether it's the hottest summer day or coldest winter night, our customers expect electricity," says John Skory, regional president of The Illuminating Company. "Delivering affordable, safe and reliable electric service is our duty to the greater Cleveland area. That's why we're always working to improve reliability through ongoing infrastructure investments."
Illuminating Company customers can also take advantage of the lowest rates in Cleveland, with the ability to shop for low-cost electric generation.
How to Switch to The Illuminating Company
If you are a residential or business customer of the municipal electric system in Cleveland, The Illuminating Company could be an option for more reliable, affordable electric service. To find out if switching is the best choice for you:
Residential customers can call 1-800-589-3101 Monday through Friday, 8 a.m. to 6 p.m. Simply indicate you are a "New Construction" when prompted.
Business customers can call 1-800-669-1477 Monday through Friday, 8 a.m. to 6 p.m.
An Illuminating Company specialist will guide you through the switching process, and you will be given a notification number to track your request.
More than 1,100 Illuminating Company linemen and support workers, combined with high-tech equipment and facilities, are ready to roll every day to help deliver the reliable electric service Cleveland residents expect and deserve. We look forward to serving you!
Learn more about how The Illuminating Company keeps power flowing for customers in stories from WKYC Channel 3 News and Cleveland 19 News.
MEDIA CONTACT: Jennifer Young, (330) 761-4362